Every year on the Saturday before Halloween, costumed revelers line up and illuminate Baltimore in the Halloween Lantern Parade. Yet, in all the years since I learned that it even existed, I've never managed to join in the fun myself.
But until the day when I can finally become part of the shining spectacle, I can get to work on my lantern-making skills. Today, I'm starting with a simple luminary constructed from wooden craft sticks and tissue paper. And since I won't be going on any walks through a haunted forest either, hand drawn branches help set a Halloweeny mood.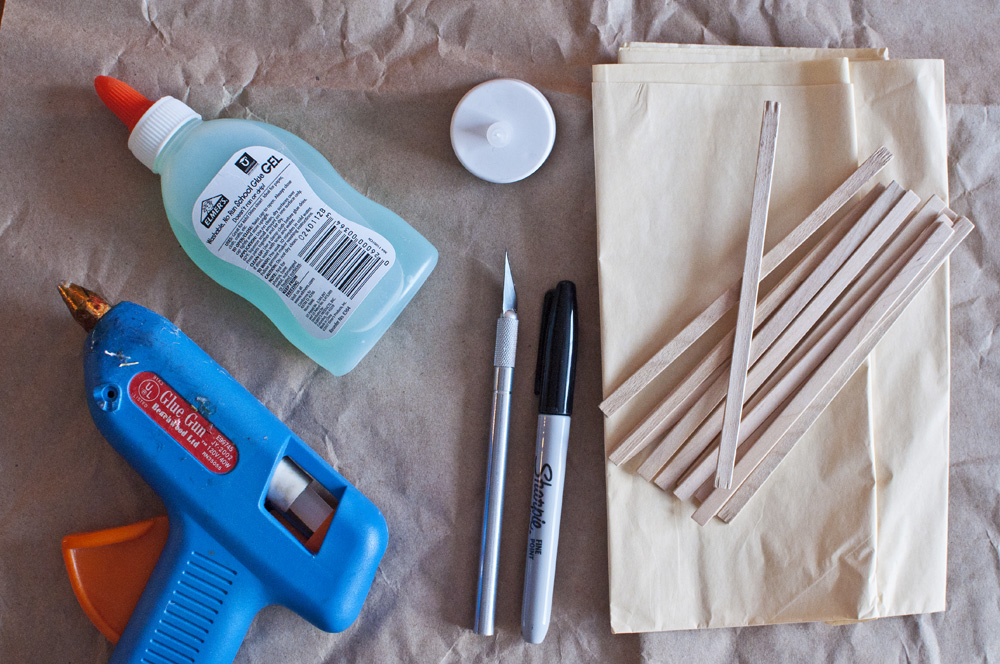 MATERIALS
Tissue paper
12 craft sticks (or popsicle sticks)
Hot glue gun
White glue
Black permanent marker
Craft knife and/or scissors
Battery-operated tea light
1. Cut 4 of the craft sticks in half, so that you have 8 short sticks and 8 long sticks. Arrange the sticks into four rectangles, each with two long sides and two short sides.
2. Attach one short stick to each end of a long stick using a dab of hot glue at each end. Attach the other long stick to the opposite ends of the short sticks. Make sure that the short sticks are attached on top of both long sticks (or underneath both — just make sure both ends of the short sticks are on the same side of each long stick):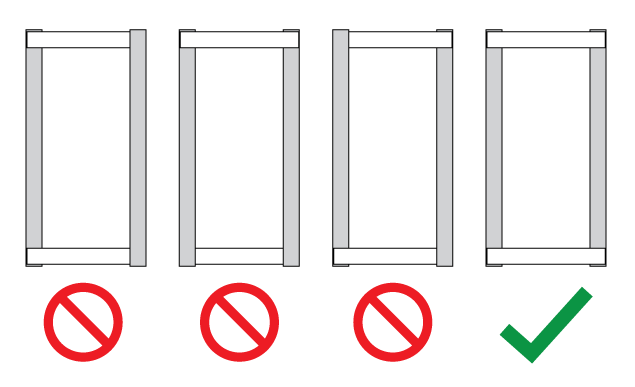 When the glue is completely cool, use a craft knife to carefully trim excess glue.
3. Fold a sheet of tissue paper into fourths. Lay one of your stick frames on top of the folded tissue paper and trace around the outer edge. Cut the rectangle out with scissors or a craft knife, cutting through all four layers so that you end up with four rectangles.
4. If you wish to paint your frames black (or any other color) now is a good time to do it. This will allow them time to dry while you complete the next part of the project!
5. Using a black permanent marker, draw branches on each of the tissue paper rectangles. Don't fret about your drawing skills here — the more scrawly and scraggly the better, in my opinion!
(Of course, you can leave the paper plain if you prefer, or you can draw other shapes, figures, or faces.)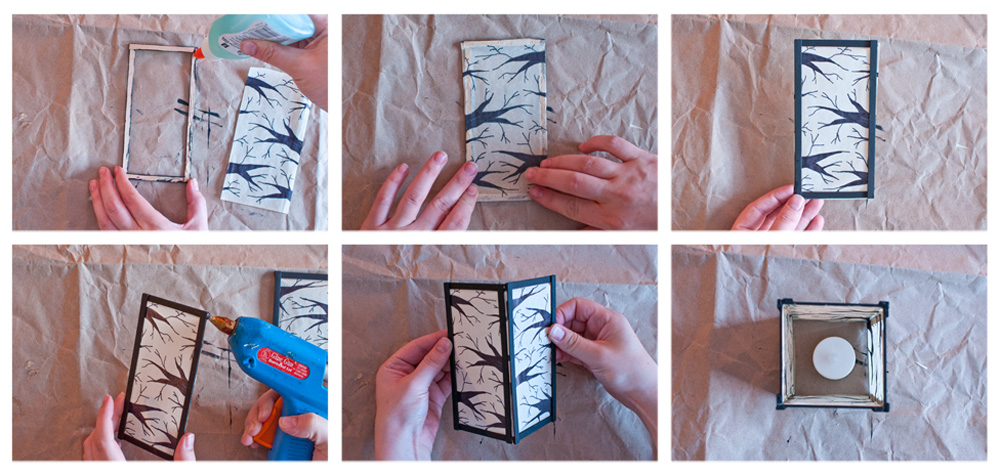 6. Flip the frames so that the back sides face up (it doesn't really matter which is front and which is back, so long as it's the same for all four). Apply a very thin line of white glue to all four sides. Take one of the tissue paper rectangles and turn it wrong-side up. Line the paper up with the frame and gently press along the outer edge to adhere the paper to the frame, making sure to keep the paper from buckling or wrinkling. I find it's easiest to start by lining up the top edge and working my way down. Repeat for all four frames.
7. Using a dab of hot glue at each corner, attach two frames at a 90-degree angle along the long side. Add a third frame at a 90-degree angle to one of the attached frames. Add the fourth frame to create a tall box shape (with open top and bottom). When the glue is completely cool, trim any excess with a craft knife.
8. Place a battery operated candle inside the lantern.