Every season is special. Winter brings snow and Christmas. Spring brings warmer temperatures and flowers. Summer brings vacations and the beach. Autumn is a step above the rest, however. The 'ber months bring perfect temperatures, remarkable fall foliage, festivals, and two of the best holidays of the year: Halloween and Thanksgiving. From back-to-school to Black Friday, it's a jam-packed three months.
In 2012, Robert Melton started Funtober to become a one-stop shop for people who love fall. The goal was to become the go to resource for information on fall festivals, pumpkin patches, haunted houses, Halloween parties and costumes. Now in its 11th season, Funtober has been visited by almost 15 million people and expects another 3 million visitors in 2022.
Since its founding, Funtober has been mentioned by multiple media outlets and businesses, including the Chicago Tribune, Miami Herald, New Jersey Monthly, Chesapeake Family, Hire an Esquire, WJAR NBC (Rhode Island), Technically Philly, and ChicagoNow.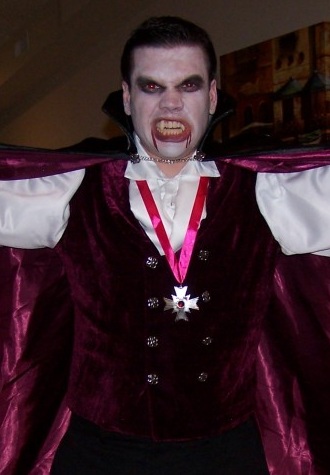 Hi. My name is Robert Melton. I'm the vampire responsible for starting Funtober. When I'm not working on Funtober, I am an attorney living near Philadelphia. I am a graduate of the University of Michigan Law School in 2006 and Cornell University in 2000.
I've convinced two other people (including the new Mrs Melton) to join me on this journey. I expect we will put bios of them up here shortly since this is no longer a one-vampire operation.
The Funtober address is 501 Silverside Rd, Ste 105, Wilmington, DE 19809. We prefer that you use the contact page to reach us.
Prost and Happy Halloween!