Nikon Z7 & Z6 Black Friday Deals 2023 & Cyber Monday Mirrorless Camera Deals
Find the best deals on a Nikon Z7, Z6 or the new Nikon Z5 mirrorless camera for Black Friday 2023. We will be tracking all of the biggest sales, offers, bundles and discount price cuts on the Nikon Z7 and Z6 full-frame mirrorless cameras from Thanksgiving Day to Cyber Monday 2023. If you in the market for a high end Nikkon mirrorless camera and have been following the hype, this may be your best opportunity to get the best price over the next six months. We will be watching the launch deals and posting all of the Thanksgiving weekend price cuts and discounts.
Nikon Z5 Camera – This lower priced version of the Nikon Z6 will be a full frame camera with a few less features. The Z5 will released in 2020. Canon has dominated the entry level full frame mirrorless camera market in the past few years with the release of its Canon EOS RP as a followup to the EOS R. The full frame Nikon Z6 will now have a lower priced version that competes better with the popular Canon camera.
The estimates are that the Nikon Z5 will be announced in late July and start shipping in October. The specifications have not been released yet but it expected to have an approximately 24-26 MP sensor. Tech Radar has called it "an affordable full-frame option for hobbyist shooters".
There should be plenty of Nikon Z7 Black Friday and z6 Black Friday deals this year. We will find the lowest prices on the Nikon Z7, Z6, range of NIKKOR lenses and the FTZ mount adaptor throughout the launch and the 2019 Black Friday shopping season.These deals and discounts will help you get the most for your money and stretch every dollar to maximize your options.
The Nikon Z6 has $300 in instant savings on the Nikon website and the Nikon Z7 has $700 in instant savings as part of its Black Friday deal. You can currently find similar pricing on the Nikon mirrorless cameras for sale at the Amazon website.
Nikon Deals at Adorama
Nikon Z7 + Mount Adapter – $2696.95 (save $700)
Nikon Z7 + Mount Adapter + 24-80 f/4 S Lens – $3296.95 (save $700)
Nikon Z6 + Mount Adapter – $1696.95 (save $550)
Nikon Z6 + Mount Adapter + 24-70mm Lens – $2296.95 (save $550)
The prices posted were available on October 30, 2019.
The Nikon Z7 and Z6 are completely new to the market and will be available in August 2018.BestBuy currently has the best prices on the Nikon Z6 body only is currently priced At $1996, the Z7 body only at $3,399 and the Nikon FTZ adapter at $249.There are a lot of packages to choose from and we expect pricing to be more aggressive during Black Friday and Cyber Monday 2019.
Here's what all the hype is about:
The two brand new Nikon full frame mirrorless cameras have a lot to offer.The Z7 has a 45.7-megapixel BSI CMOS sensor is high-end super expensive pro-focused model. The Z6 has a 24.6 24.5 megapixel BSI CMOS and is geared to prosumer and mid-range buyer.
While the Z7 offer super high resolution and the ability to isolate high level detail.The Z7 has a no blurring low-pass filter.The Z& will begin shipping in the end of September and body with the 24-70mm f4 lens for about $4000.
The Z6 offers faster continuous shooting performance than the Z7 because its processing less data per shot. The Z6 has much more digestible price and will likely be more popular for it.Unless, you need the ultra-high resolution the Z6 is the way to go.It's expected to be priced at $2600 with the same 24-70mm lens.
The mirrorless z series will start off with three lens offerings, a 35 mm, 24-70mm and a 50 mm will follow by Black Friday.An interesting new offering is the FTZ Mount Adapter which will allow the use of other DSLR F-mount lens with the z series platform. The FTZ is priced at $250. Nikon is already offering $100 off if you buy the FTZ with one of the z series camera bodies before the year end.
2018 Nikon Z7 Deals:
Z7 Body Only: $3399.95
Z7 Body + 24-70mm f/4 S Lens Kit: $3999.95
2018 Nikon Z6 Deals:
Z6 Body Only: $1999.95
Z6 Body + 24-70 f/4 S: $2599.95
Find Camera Deals at:
Nikon has a slew of additional lenses and accessories scheduled for rollout over the next 36 months. So we expect extremely aggressive pricing, steep discounts and great deals between Black Friday and Cyber Monday 2019. Nikon has a lot riding on getting people to invest in this new platform and they are going to offer some spectacular deals to do it.We will keep an eye on the print and internet deals, sales, offers and packages throughout this 2019 holiday shopping season.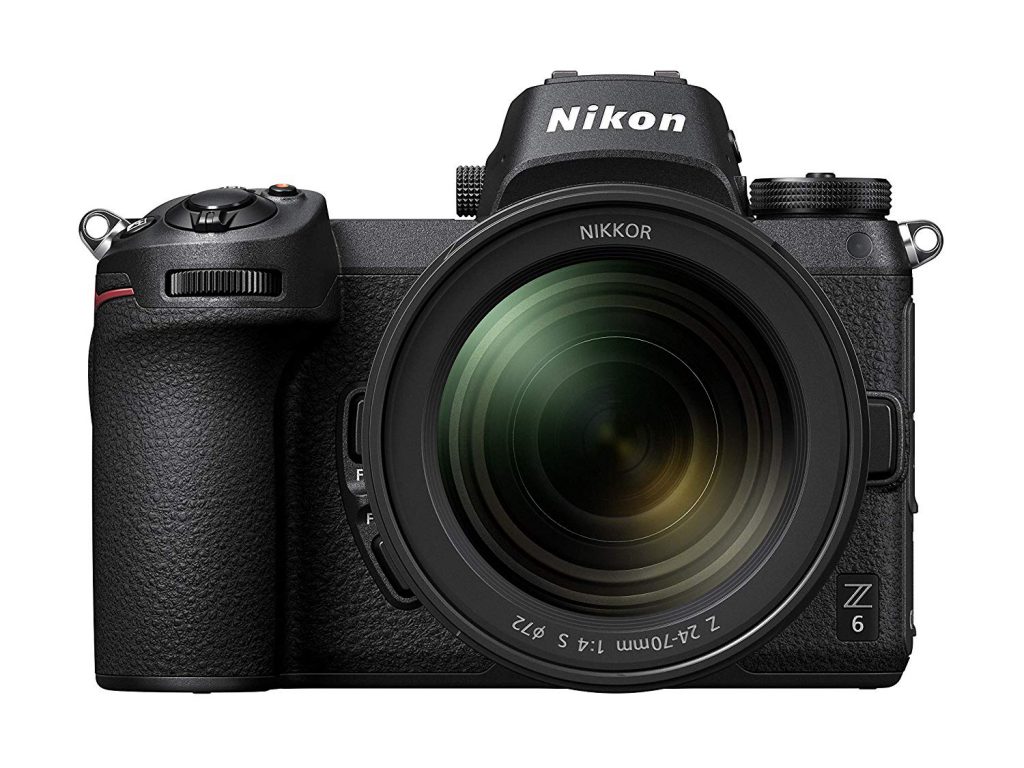 Last Major Update:
Nikon Black Friday 2020 Camera Deals
Where to Look for Black Friday Camera Deals:
Best Buy - As the nation's leading specialty retailer for consumer electronics, the Best Buy Black Friday ad and online deals usually match some of the best camera sales around. They cater to both the pro and amateur photographer with deals on cameras at both levels. They usually has some of the best amateur camera and lens bundle combinations around during Black Friday.
Amazon - The nation's top retailer usually has some of the best discounts on older cell phones over the Thanksgiving weekend. It's always worth checking out the Amazon Black Friday deals before you make a purchase over Thanksgiving Weekend.
Walmart - Walmart is known for its great Black Friday deals on consumer electronics and that usually includes amateur cameras. In 2020, Walmart split the Walmart Black Friday ad into three ads across November and in addition to a security camera they also had a sale on the GoPro Hero 7 action camera. We typically see Walmart camera deals featuring a low priced, older model amateur all-in-one DSLR camera.
Adorama - Adorama is a New York City camera and film equipment store that sells to amateur and professional photographers. It is one of the nation's largest mail order and retail photo suppliers. The Adorama Black Friday ad typically offers sales prices throughout November as it kicks off its holiday deals early. As a leading camera retailer, it offers sales and price discounts on many products of the top camera manufacturers including Canon, Nikon and Sony.
B&H Photo - B&H Photo Video is one of the largest non-chain photo and video equipment stores in the United States. It was founded in 1973 and has a store in Manhattan. B&H caters primarily to equipment used by professional photographers and videographers, as well as amateurs. You can expect that the B&H Photo Black Friday sale and Holiday sales will include discounts on some of the top cameras brands, video and audio equipment around.
Canon - This Japanese imaging company has produced some of the top DSLR, mirrorless and professional lenses for photographers. Every year in November they launch the Canon Black Friday deals on their website for their cameras and lenses. These discounts are usually replicated at other top camera retailers like Best Buy and Adorama.
Nikon - This multinational imaging company with its headquarters in Japan offers big Nikon Black Friday deals every November, followed by a holiday sale to kick off the Christmas shopping season. If you are looking for a new Nikon camera or lens for yourself or a family member that loves photography, this is the time to pony up to save big!
Sony - Sony has become one of the leading providers of mirrorless cameras including the Sony A9 and the A7R IV cameras, making the Sony electronics website a must have stop for those looking for pro and prosumer cameras during the Sony Black Friday sale.
Last Major Update:
Mirrorless Camera Deals: