Nikon Coolpix P1000, P900 Black Friday 2020 Camera Deals
Find the best Black Friday deals on the Nikon P1000 camera at Funtober during Thanksgiving 2019. We will scour the online ads and print advertisements to gather all of the sales and discounts on Nikon cameras including the P1000 and P900 for Black Friday and Cyber Monday 2019.
The cheapest that we have seen this camera in 2019 is $729 for a refurbished model at retailers. Adorama has it at $749. Amazon puts it at $795. The savings overall are around $250 off the new model at regular price.
We are a big fan of the superzoom series of cameras that Canon and Nikon have produced. We have owned the Canon Powershot SX60 for a few years now. It has gone on almost every trip seen we bought it. It was a tough decision between the Canon and Nikon cameras at the time but the Canon deal on our refurbished equipment was unbelievable and made it an easy call to snatch up at the end of the Black Friday deals. After we bought it and were already enamored with it, there have been a few new models released, including the Nikon P1000 and the Canon SX70. We have never really thought about upgrading to the SX70, but I have endlessly debated buying the P1000 to add to our camera collection (or maybe even sell our current SX60). The advantage of the P1000 is that it adds a few more megapixels to the sensor over our current camera AND it is able to extend shots farther with a bigger zoom magnification. The one drawback to the swap would be that the Nikon camera is a much larger size. There is really no comparison as the P1000 is starting to be around the size where you would consider strongly shooting from a tripod. We would encourage anyone considering buying it to go test it out in order to get a feel for it. But my oh my. If I was planning an African safari – this is the camera which I would take!
Nikon P1000
Nikon has announced the release of its new telescopic superzoom camera, the Nikon Coolpix P1000 with a 125x lens. Sales are scheduled to begin happening in September 2018.
This camera is perfect for wildlife and sports photography with its 24mm to 3000mm lens. They have added optical image stablization, but you will still want to have a decent tripod when shooting images at the farthest lengths of the camera.
The regular price on the P1000 at launch will be $999. Because there usually aren't big price discounts on brand new cameras, we expect that the maximum sale on this new Nikon camera will be $100.
Nikon P900 camera
There are frequently great deals on the older model in a series once a new model has launched. Nikon will be trying to dispose of inventory on both new and refurbished models. The Coolpix P900 might not be the top of the line model anymore, but it still has an impressive 83x zoom lens.
The P900 has a a 16 megapixel sensor with 6 level brightness adjustment, 24-2000mm focal length zoom, built-in WiFi and electronic viewfinder. Battery life extends up to 360 photos per charge.
The regular price of the P900 is between $549 (certified refurbished) and $699 (new with accessories). We expect that the Black Friday sale price will take at least $100 off the camera and could have a discounted price of at least $200 depending on how eager Nikon is to move their older cameras before the Christmas shopping season starts.
Best 2018 Deals we saw:
Nikon P1000 – $939 at 42 Photo
Nikon P900 – $425 at Abes of Maine
Find Camera Deals at:
Black Friday and Cyber Monday Sales:
We will be bringing you here the deals and discounts from Black Friday for the Nikon P1000 and the Nikon P900 as soon as they are available. There are still a few months until the low prices for the start of the Christmas shopping season will be announced, but we are already getting excited! Stop back soon to see them posted here as soon as we have them.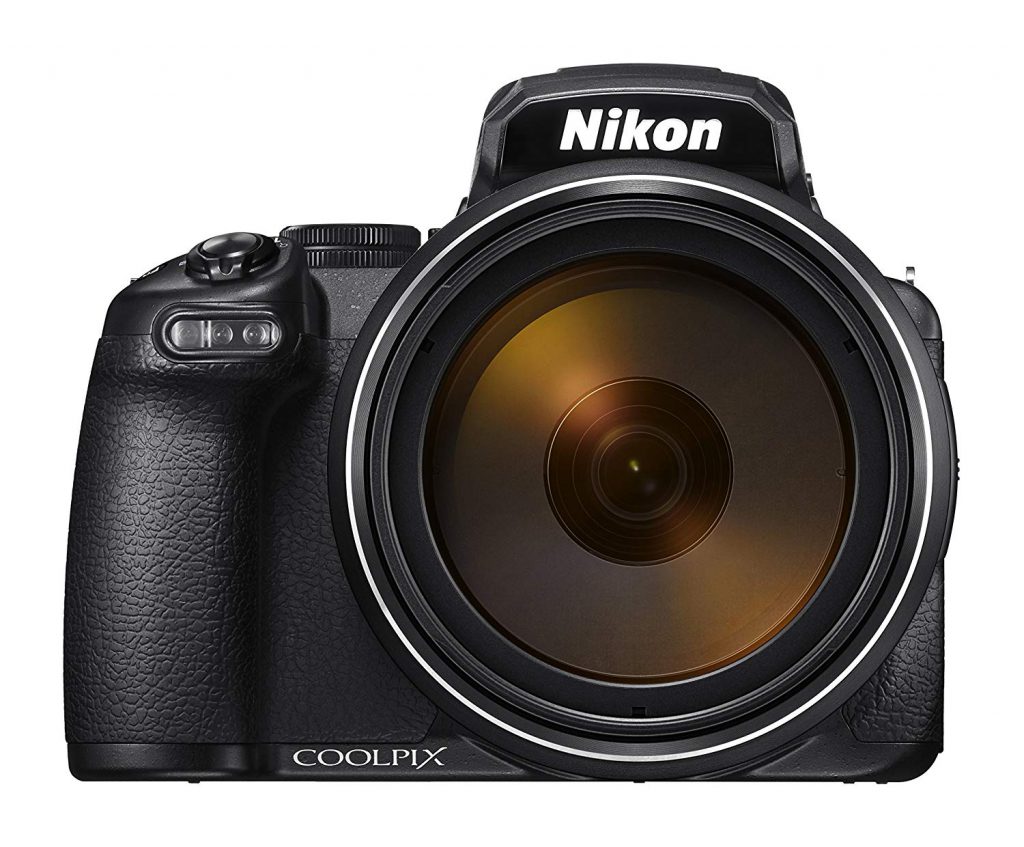 Last Major Update:
Nikon Black Friday 2019 Camera Deals
Last Major Update: