Black Friday 4K TV Deals in 2019
Find Black Friday 2019 deals for 4K TVs this year. We have scoured online and print ads to determine the retailers and manufacturers with the biggest savings on the top televisions this Black Friday and Cyber Monday.
We will bring you info about the biggest and best deals and discounts here when the savings are announced online or in an advertisement for Black Friday 2019. We are committed to helping you find the best shopping deals of the year from Amazon Prime Day to Thanksgiving Weekend. So get ready to save in 2019, 2020 and beyond!
Here are some of the major television brands that we will be tracking prices on this Black Friday:
Vizio – An American company producing consumer electronics such as flat screen televisions. It was founded in October 2012 and is currently headquartered in Irvine, California. Vizio has been driving down 4K TV prices in the last year and will be an affordable choice this black friday.
Samsung – A South Korean company that entered the electronics industry in the late 1960s. Its headquarters is in Samsung Town, Seoul. In 2015, Samsung Electronics was the world's second largest information technology company in revenue and fifth largest in market value. Best Buy's website says that Samsung 4K Ultra HD TVs deliver stunningly clear, detailed images.
LG – LG Corporation is a South Korean corporation headquartered in Seoul. Its subsidiary, LG Electronics, is the world's second-largest television manufacturer. LG started selling its first 84-inch 4K TV in October 2012.
Sony – A Japanese corporation headquartered in Tokyo that is one of the leading manufacturers of electronics products. In 2014, Sony spun off its TV division into a wholly-owned subsidiary.
Philips – A Dutch technology company that is one of the largest electronics companies in the world. It is headquartered in Amsterdam.
Hisense – Hisense is a Chinese technology manufacturer that makes high definition televisions and premium appliances. It started manufacturing televisions in 1971. Its headquarters are in Qingdao, Shangdong province. In addition to TVs sold under its own name, it manufactures TVs sold in America under the brand name Sharp. Hisense markets its televisions as offering quality that surpasses everyday expectations at a price you can afford.
Hitachi – A Japanese corporation headquartered in Tokyo. It promotes its televisions as delivering vivid picture quality with features that make it fun to watch TV.
We hope you enjoy learning about what was available over Thanksgiving weekend in 2018: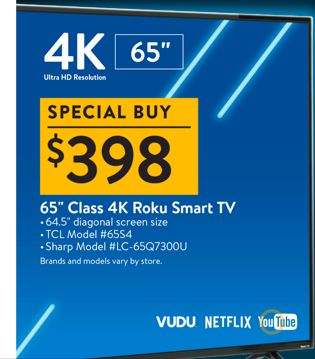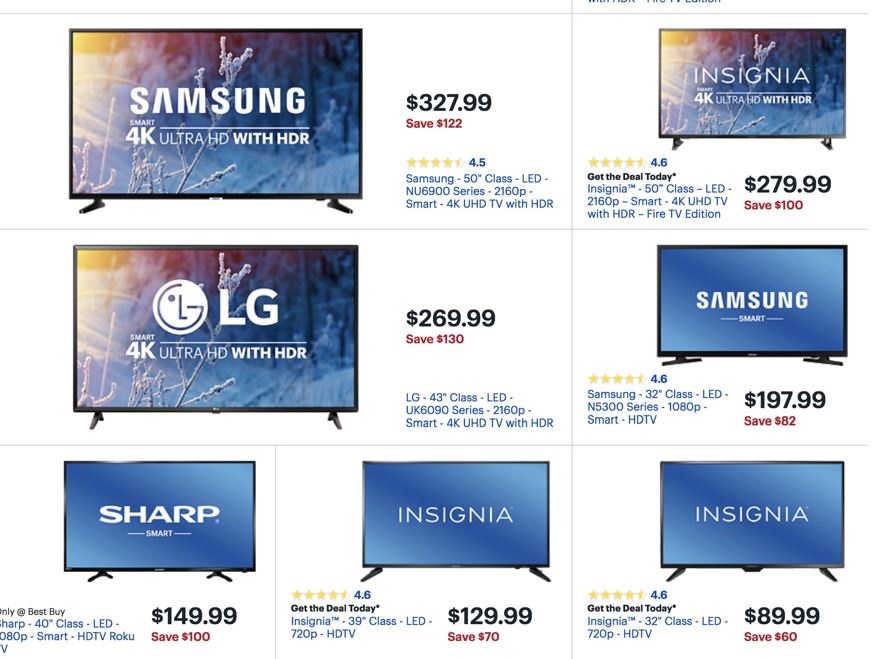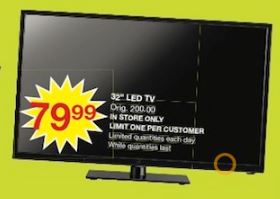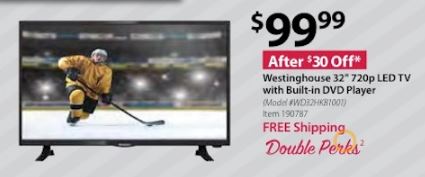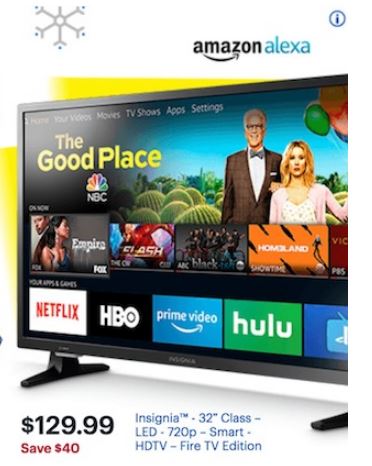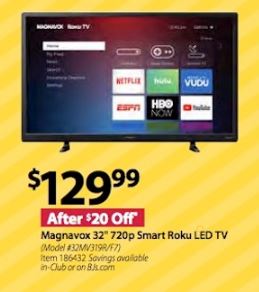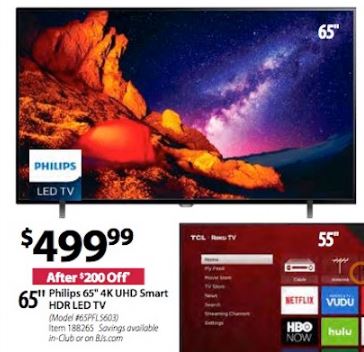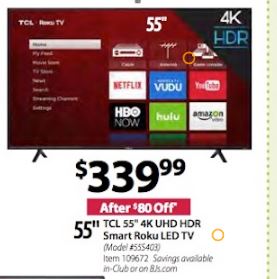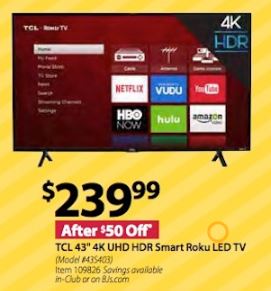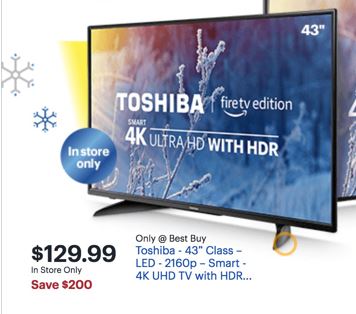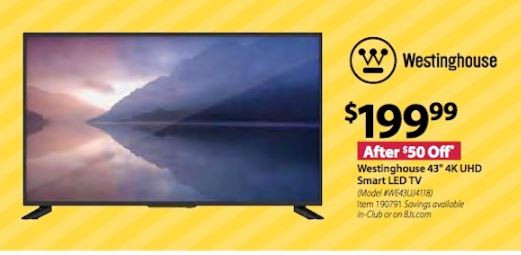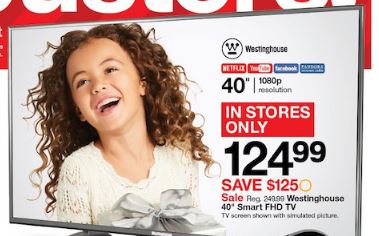 What is a 4K TV? 4K refers to a horizontal resolution of 4,000 pixels. The current standard for 4K is the ultra high-definition tv (2160p), which has a resolution of 3840 x 2160.
Market Share: As the price of these televisions dropped dramatically in 2014 and 2015, more people bought them. By 2025, half of U.S. households are projected to have a 4K-capable TV. It is expected to be adopted faster than Full HD (1080p). Samsung has already announced the release of an 8K tv, but the low price of 4K and lack of available 8K content is expected to make 4K the HD television of choice in the near future.
2017
Samsung Deals: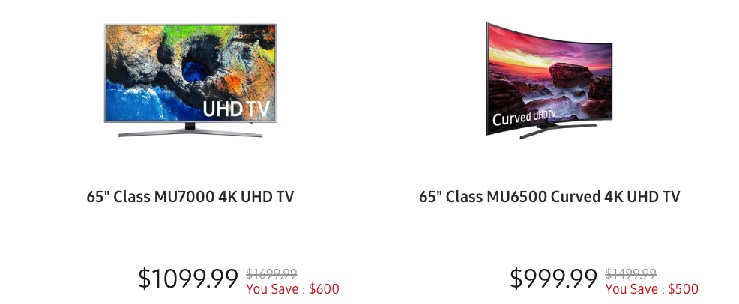 Best Buy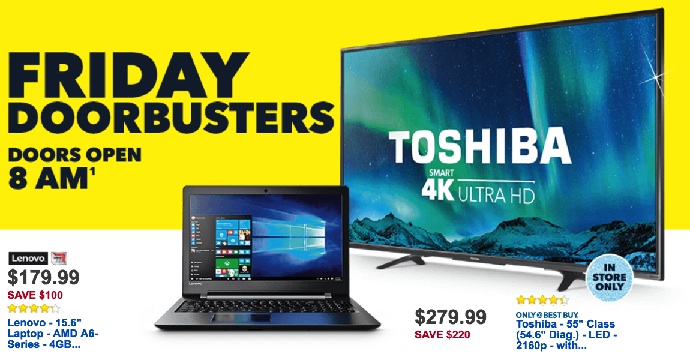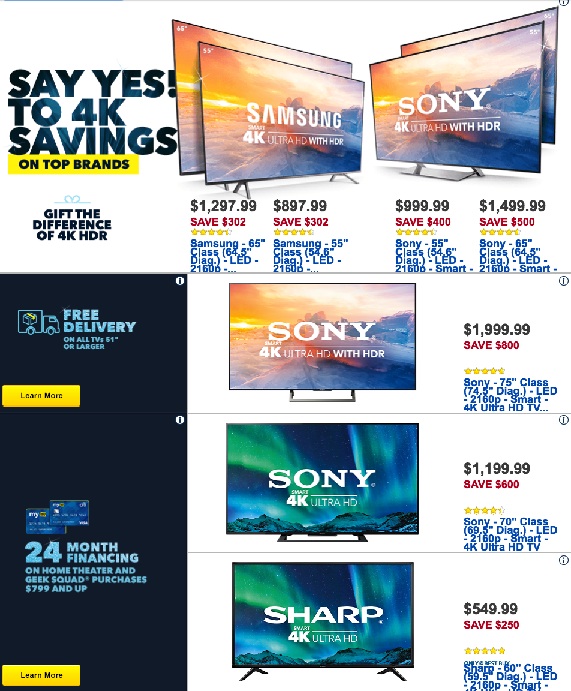 4K TV Deals at Kohl's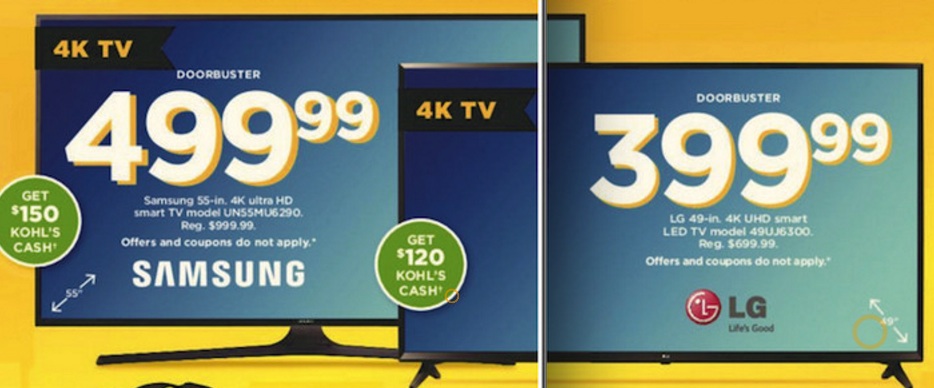 Jet.com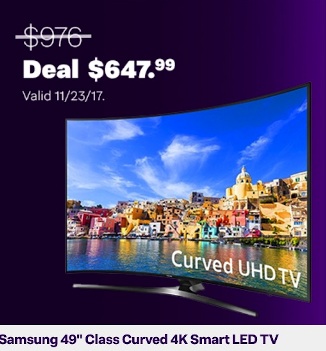 Kmart: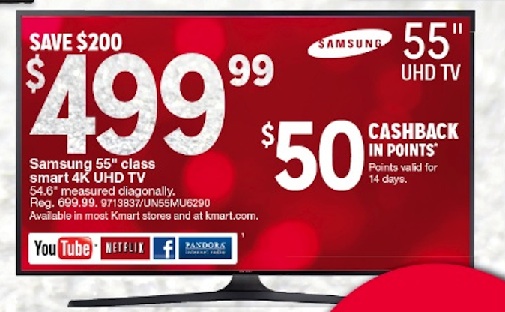 Target: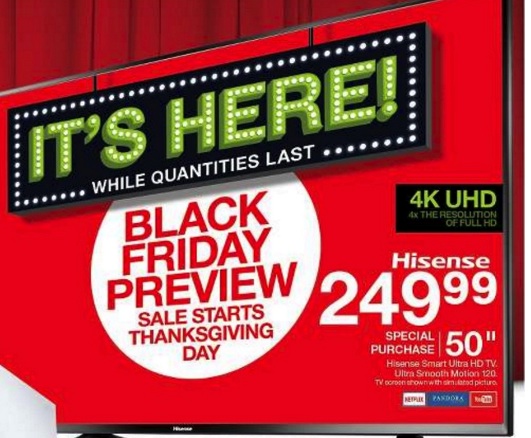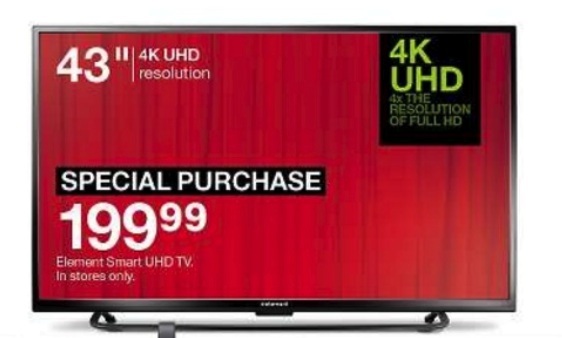 Walmart: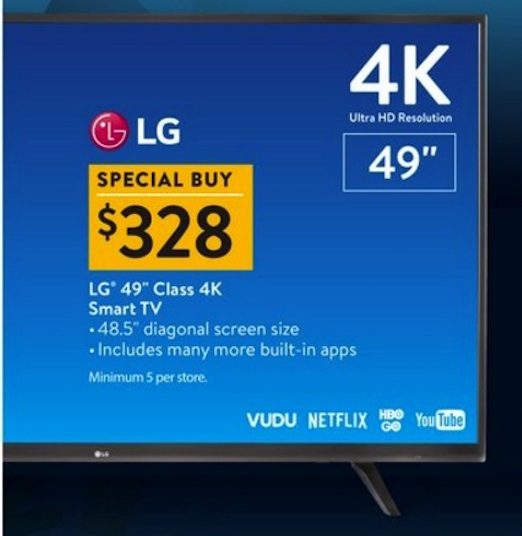 Meijer (Thursday only):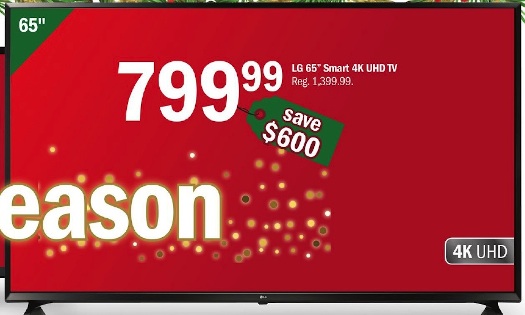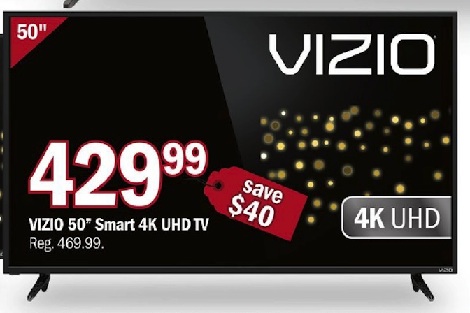 Meijer (Friday only):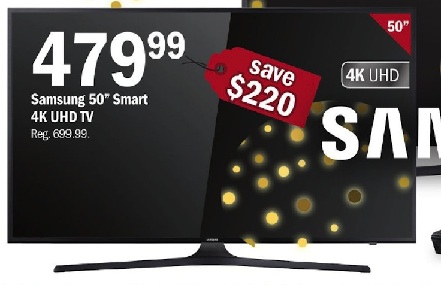 Newegg: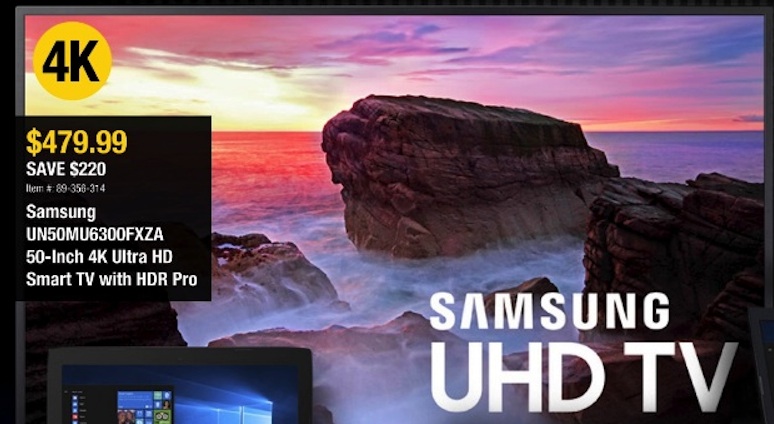 JC Penney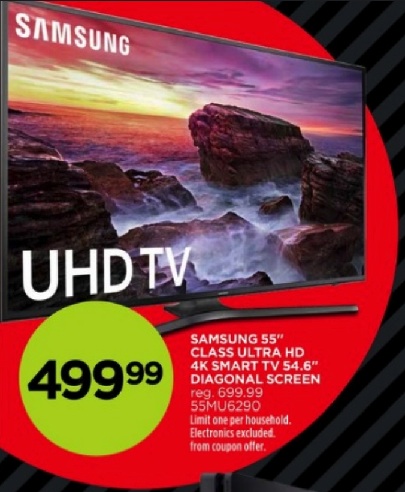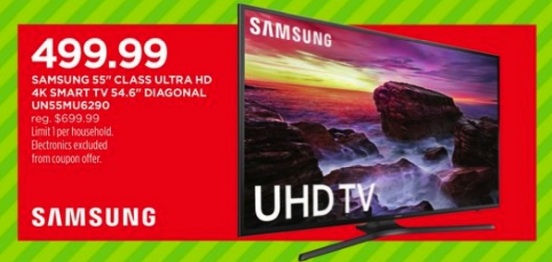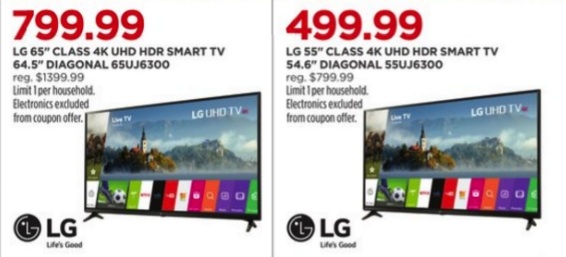 We hope you will return to Funtober's Black Friday section again soon to see more deals as they are posted.