Appliance Deals for Black Friday 2023 & Cyber Monday
We're putting together a list of deals on appliances during Black Friday 2023 from Thanksgiving Day to Cyber Monday 2023.We will search the published and online ads for the best savings on refrigerators, laundry washers and dryers, dishwashers, freezers, ranges and ovens, wine cellars, air conditioners, and other home appliances.If you are looking to buy an appliance for Black Friday 2023, you will find your best options here.
Find current deals on appliances at: Best Buy, Home Depot and Lowes.
Stores will start releasing their deals for Black Friday 2023 starting in late October or early November.We will update this page when the ads are released.On Black Friday, we expect you may be able to find substantial deals on home appliances.
2022 Deals:
Find more Black Friday deals right now at Amazon.com.
Past Deals
2020 Deals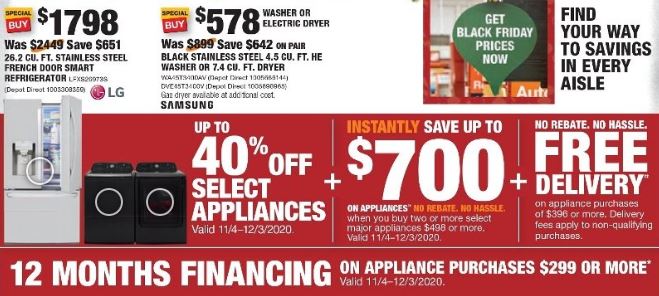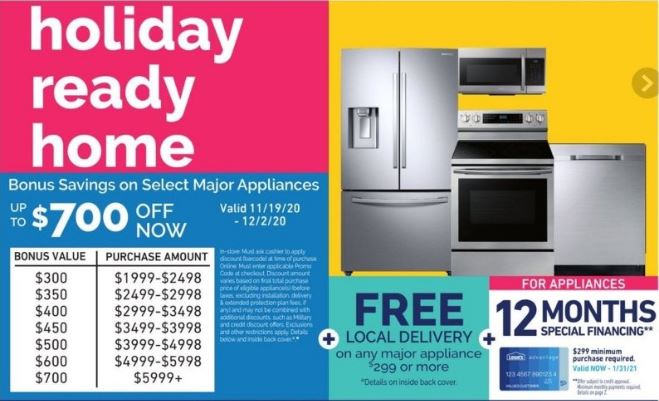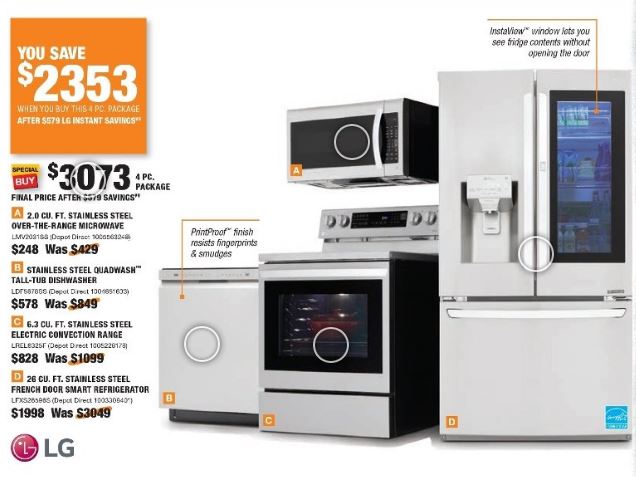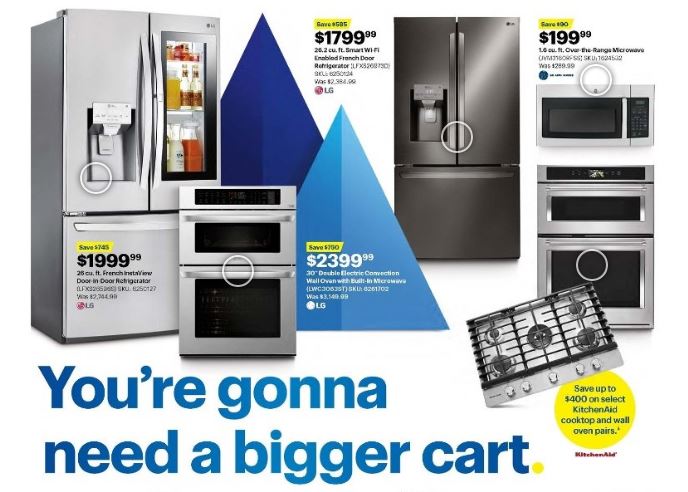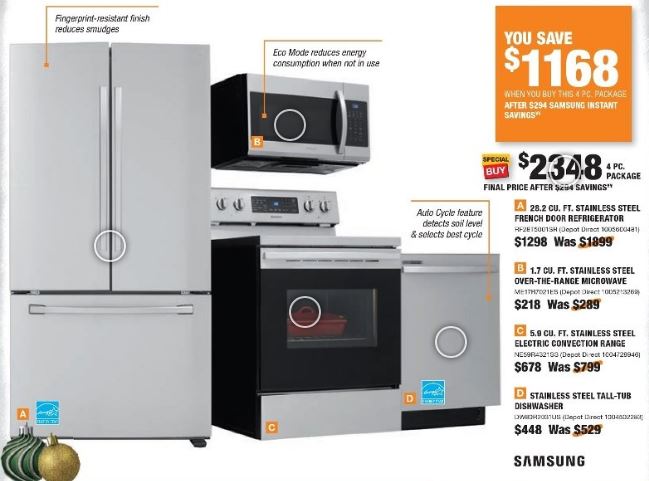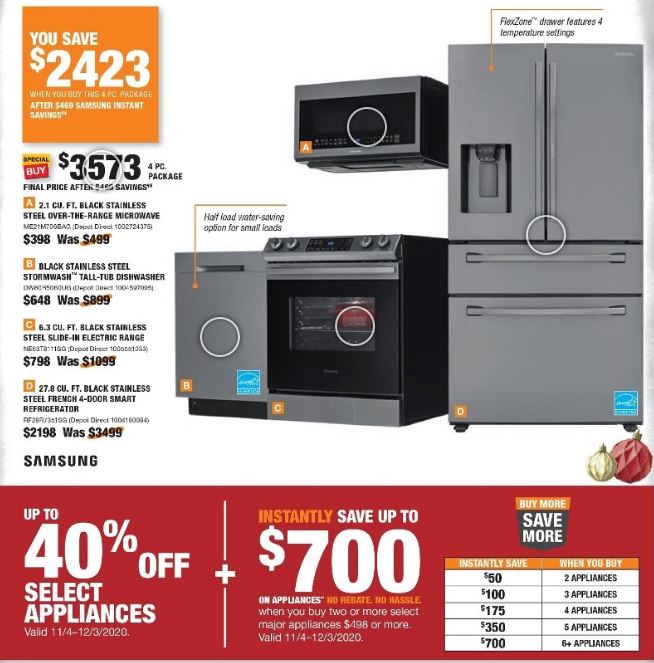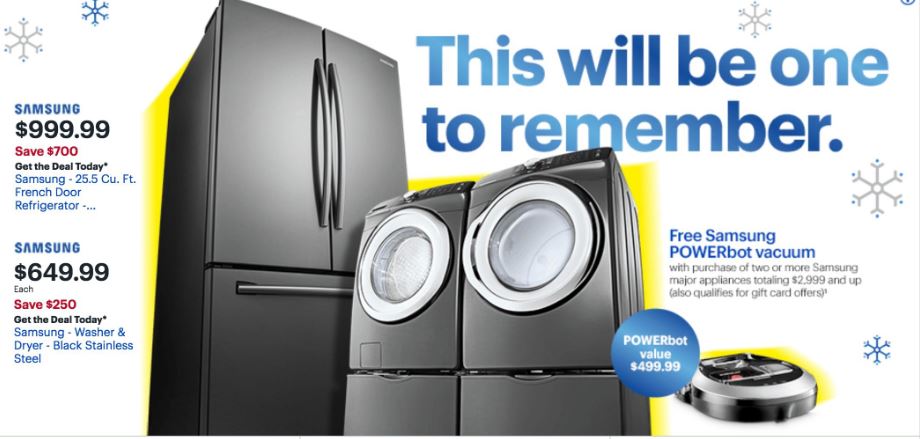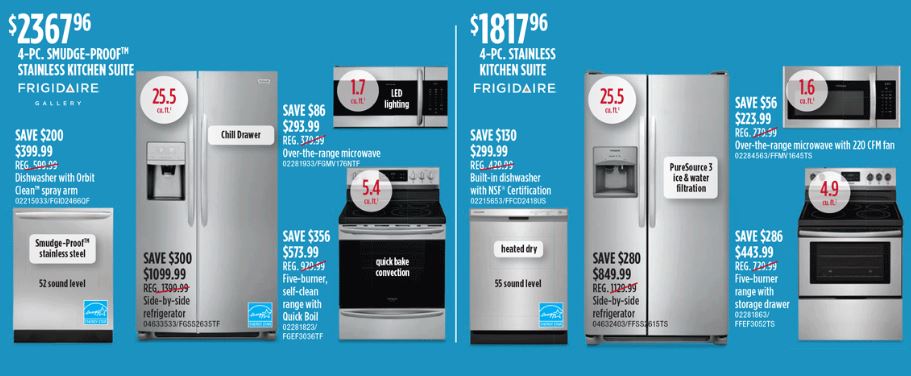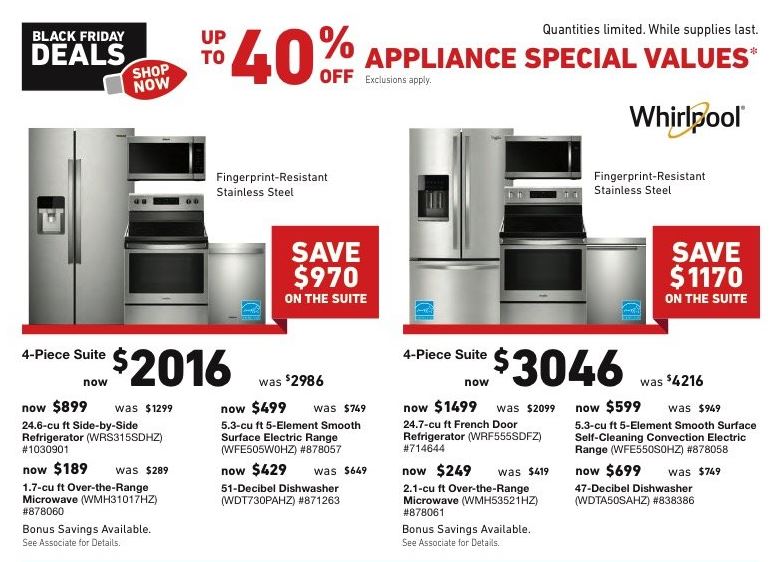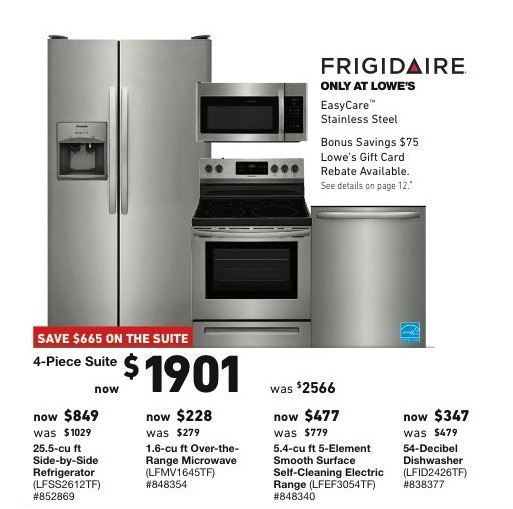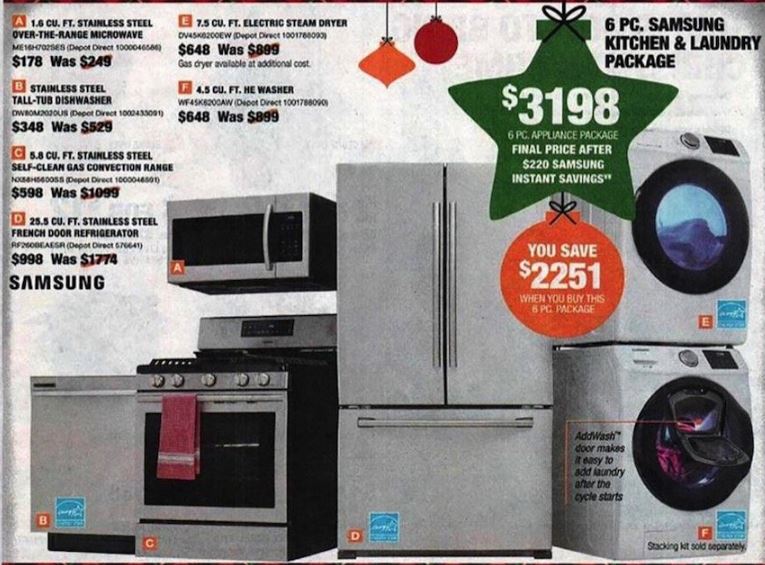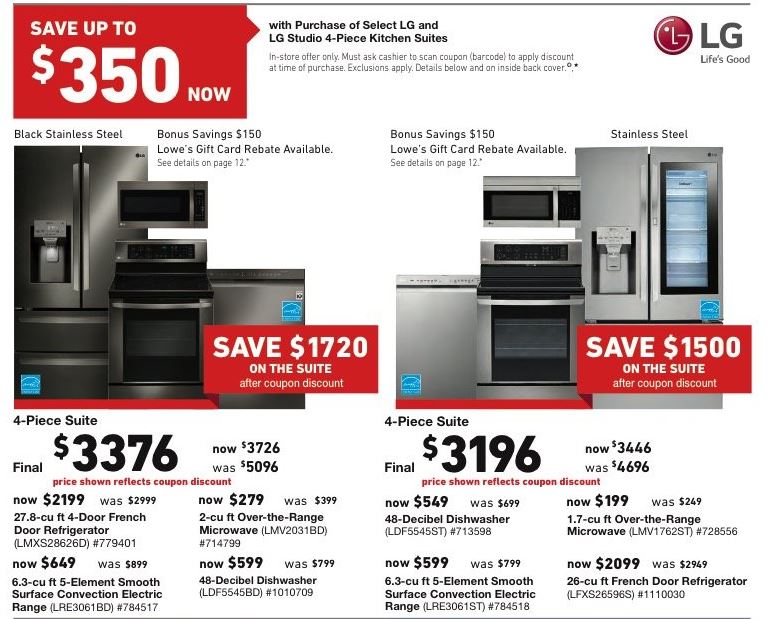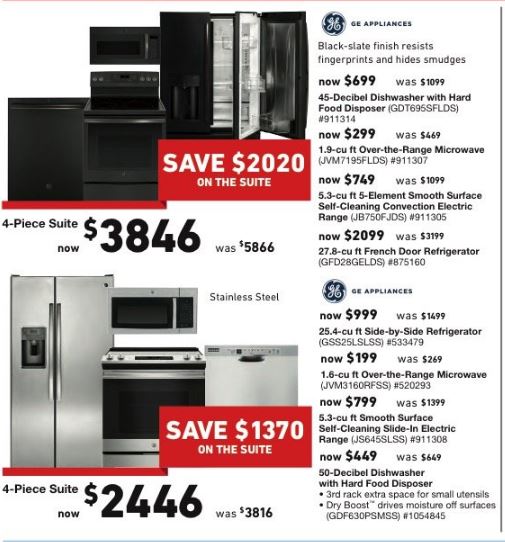 Refrigerators
A shiny new stainless steel refrigerator with french doors can be a great Christmas gift for your kitchen.Buy one on sale during Black Friday and you'll be whistling while your work in the kitchen all the way into the new year.
Laundry Washer and Dryer
It is kind of crazy that you can buy a washer or dryer online these days and then they deliver it right to your home.So with online websites like Amazon carrying laundry appliances, appliance stores will be even more desperate to earn your business over the holidays.And that means great discounts for Black Friday, of course!
Dishwasher
No one likes to do the dishes, especially if you have a large family eating together.So a dishwasher is pretty much a necessity in most kitchens these days.At least it is in mine because I tend to produce a lot of dishes when I cook.If you are currently manually doing your dishes in the sink because it is broken or your kitchen simply doesn't have one, we hope that we can help you find a good deal on one this year.
Ovens and Ranges
If you are looking to upgrade your major kitchen appliances, Black Friday can be a good time to do so.Every kitchen starts with an electric range.But some are more fun to slave over a hot stove then others.Maybe you want to upgrade to a double oven or convection oven.Or maybe you are simply looking to replace an old stove.With these items starting at approximately $350 for a simple one and going up to approximately $3,000 or more for a top of the line convection oven, there are plenty of room for discounts on Black Friday and Cyber Monday.
Freezers
We'll be keeping an eye out for deals on both upright and chest freezers this Thanksgiving.If items are always falling out of the freezer section of your refrigerator, then this self-bought Christmas gift can help you remedy that problem. Whether you want to add it to your kitchen or are planning to put it in the garage for a little extra cold storage
Air Conditioner
The winter isn't exactly the best time to be selling air conditioners so you may just find a few deals on portable and window air conditioner units hidden among the other Black Friday deals.
Cyber Monday 2019
Buy an appliance for Black Friday or Cyber Monday 2019 at an incredible savings.Check back regularly for updates on the best deals from your favorite retailers to kick start your holiday shopping.
Find Deals at:
Home & Furniture Deals