Kitchen Appliance Deals for Black Friday 2023
Add an American icon to your kitchen with a great deal on a KitchenAid Mixer, Instant Pot, Sous Vide, and more for Black Friday or Cyber Monday 2023. Black Friday 2023 will be a great time to do so as stores look to earn your business to kick off the Christmas gifting season or as you build toward your own fully stocked kitchen.
We will bring you info about the biggest and best deals and discounts here when the savings are announced online or in an advertisement for Black Friday 2023. We are committed to helping you find the best shopping deals of the year from Amazon Prime Day to Thanksgiving Weekend. So get ready to save in 2023, 2024 and beyond!
2022 Deals:
Find more Black Friday deals right now at Amazon.com.
We will review all of the online and print ads for the best discounts on mixers, coffeemakers, waffle makers, bread machines, blenders, cookware, ice cream makers, slow cookers, rice cookers, toaster ovens and other items. During Black Friday sales, you will find many stand mixers and other kitchen appliances available at a discount of over 50% off.
Belgian Waffle Makers
If you love brunch, then you are obviously familiar with the belgian waffle maker. A staple of hotel continental breakfasts and fancy brunch buffets, these high end flip / rotating waffle makers will transform your ordinary breakfast into a gourmet delicacy whenever you opt to use it. It makes a great purchase for a large family that loves breakfast.
I bought a double rotating Belgian waffle maker for my mother for Christmas a few years back and she loved it. The speed of her single serving American waffle maker just wasn't cutting it for the whole family (resulting in the consumption of more pancakes than waffles instead). It became a great excuse for her to invite the whole family over for breakfast. And it always seems to make great waffles!
First invented in the 1950s, the Belgian waffle came to Seattle in 1962 and New York in 1964 under a different name. It was originally sold for a dollar with whipped cream and strawberries.
Blenders
The blender has become a standard kitchen for making smoothies, milkshakes and meal supplements or replacements such as protein shakes. If you are looking to crush, chop or blend regularly, then you will want to have a good blender sitting on your countertop. Since stores usually break out some of their best deals for the year over Thanksgiving weekend, we'll also be tracking price savings on these useful kitchen tools. Some blender brands offer single-serve blenders, such as the Nutribullet, Magic Bullet, or Ninja.
Coffee Maker
We expect that there will be great sales on a variety of items for the coffee enthusiast, including single and multi-cup coffee makers, espresso makers, latte machines, cappuccino makers, and the french press. If you are looking to stop buying so much Starbucks and save some money by making more of your coffee at home, these coffee makers will help you do so.
Cookware Sets
Thanksgiving is a big holiday for cooking. So it should come as no surprise that cookware is an item that retailers will offer at a discount. Whether it is cast iron, stainless steel or a nonstick aluminum multi-piece set, they make a great gift for a family member or yourself!
Bread Machine
If you love the smell of fresh bread, than a bread maker is the right self-bought Christmas gift for you. They typically run between $50 and $250. We'll be keeping our eye out across the retailers for a great deal on a bread machine for you.
Ice Cream Maker
If you love ice cream, frozen yogurt or gelato, there are a number of machines to make them at home yourself today. I remember when our family used to make homemade ice cream back in the day with a hand cranked system. It always seemed to take forever! But it was always so good! Now, they've taken much of the manual labor out of the process and you can have a delicious ice cream treat made just the way you crave it. Machines typically start at $25 and can range up to $400. Black Friday is a chance to get one of the higher end machines at a lower price than it usually costs.
Slow Cookers
We love to make pot roast in the fall and winter with our Crock-Pot. It is pretty easy to add the ingredients in the morning and set it to cook all day while you are at work. This usually isn't a high priced purchase for the kitchen, but if you are on a tight budget or looking for a christmas gift, we should have a few Black Friday or Cyber Monday deals available for you here.
Microwave Ovens
The microwave is now a staple of the American kitchen. If you are in the market for a cheap microwave, then Thanksgiving weekend presents a great opportunity to get one at a discount. Whether your last one died from old age, has simply become too dirty to clean, or you are looking for a power upgrade with more size and features, you can find the right one for you over Black Friday weekend.
Air Fryers
The air fryer is a popular home appliance addition to the kitchen this year. It has been widely touted as a healthy alternative to the traditional method. So we expect you will find a few good deals on it. But that doesn't mean that there won't also be some discounts on deep fryers. We'll definitely be keeping our eye out for those of you who would love to smell fried chicken wafting out of your kitchen.
Rice Cooker
If you want an easy way to boil or steam rice, this automated kitchen appliance is pretty convenient. Just add rice and water and turn it on! We have one and use it regularly. The only thing that we mess up from time to time is that I forget to turn it on.
Wine Cooler
Keep your wine perfectly chilled with a wine refrigerator this Black Friday. Or buy it as a Christmas gift for the wine enthusiast in your life. Whether you are looking for a small, countertop storage device for a few bottles or a freestanding, dual temperature zone for 20+ wine bottles, you will be able to find a deal this Thanksgiving.
Toaster Ovens
If you are looking to upgrade the toaster in your kitchen, consider some of the toaster and convection ovens which are being offered at a savings over Thanksgiving weekend. This isn't usually the highest priced kitchen item, but you should have several options for toasters at a big discount from their regular price.
KitchenAid Mixers
The KitchenAid Mixer is an American classic. It was first sold in America in the 1910s and 1920s. The company was founded in 1919 to make stand mixers. An engineer working for the Hobart Corporation, Herbert Johnston, formulated the idea for a stand mixer after deciding there had to be a better way for a baker to mix dough. KitchenAid is currently a brand of American home appliances bought by Whirlpool in the 1980s.
These stand mixers also make a welcome Christmas gift for grown children that love to cook. At a regular price point ranging from $200-$450 dollars, it is one of those items that many people will make do without rather than buy it for themselves. But they secretly want one to make life in their kitchen easier. That's why you typically find them on a couple's wedding registry!
Anyone that does a lot of cooking and baking without a KitchenAid Mixer has probably put one in their Amazon cart at some point. Especially after trying to make tons of Christmas cookies or other deliciousness without one! Let this be the year that you take advantage of the discounts over Black Friday and Cyber Monday to get one.
2017 Deals
Deals Available at Kohls: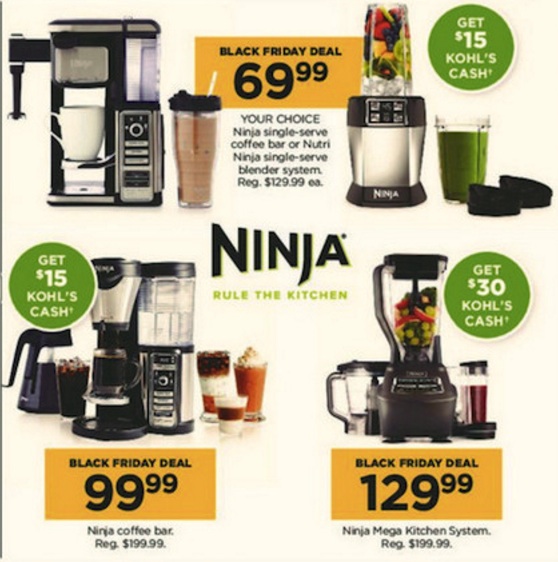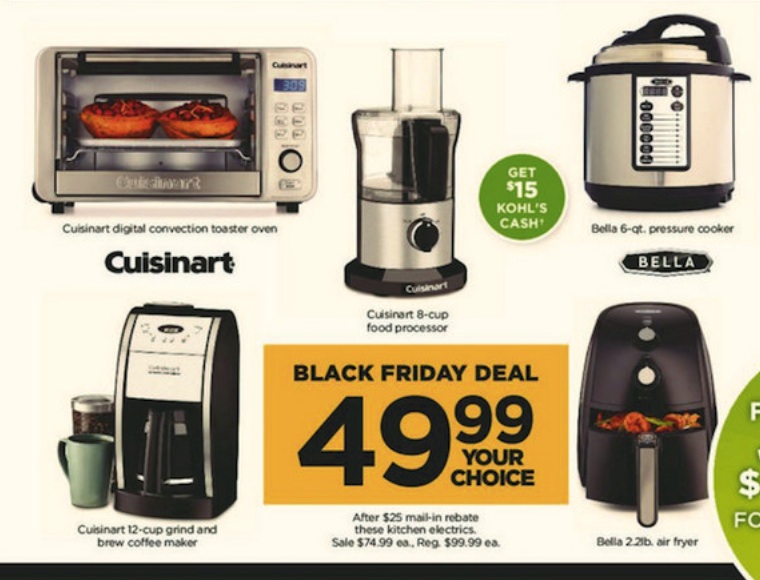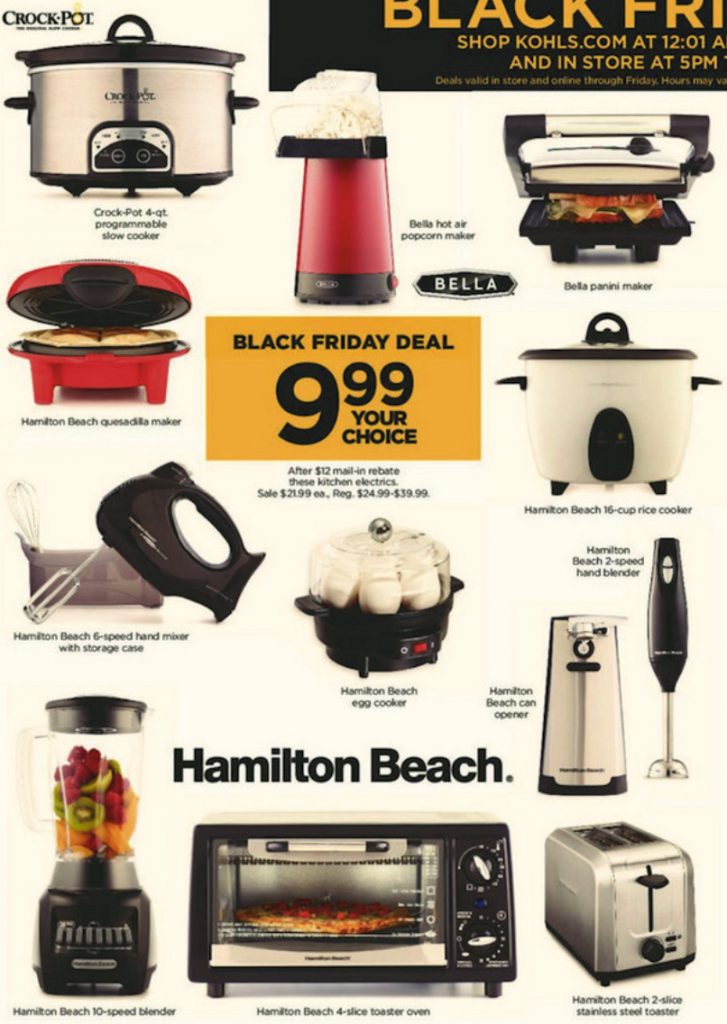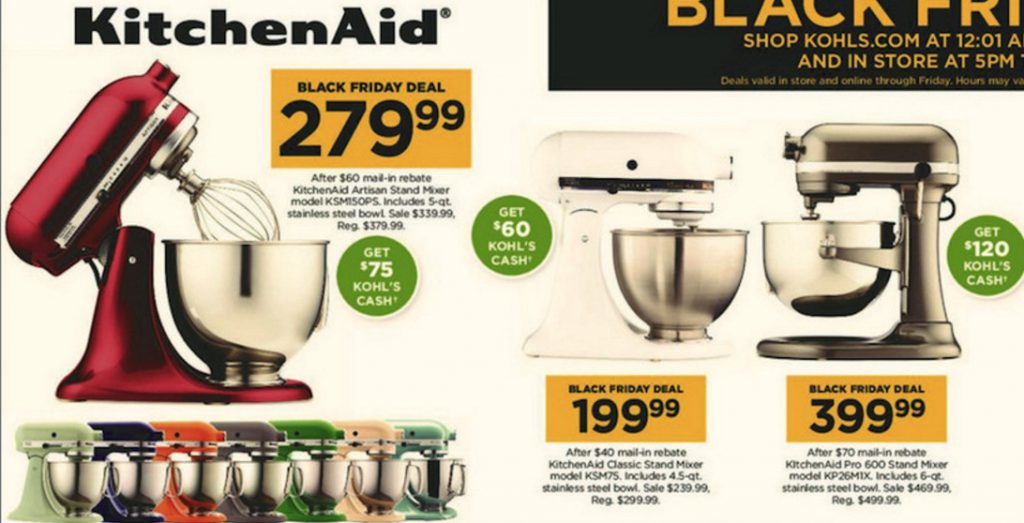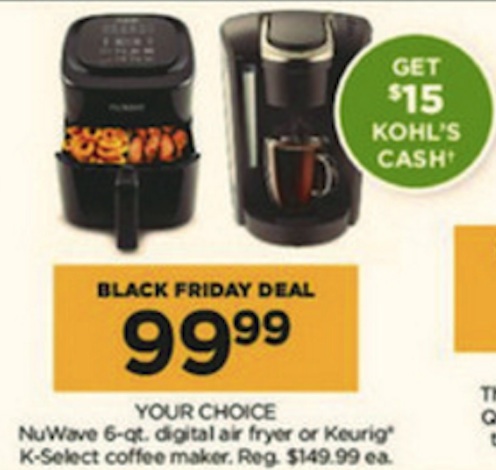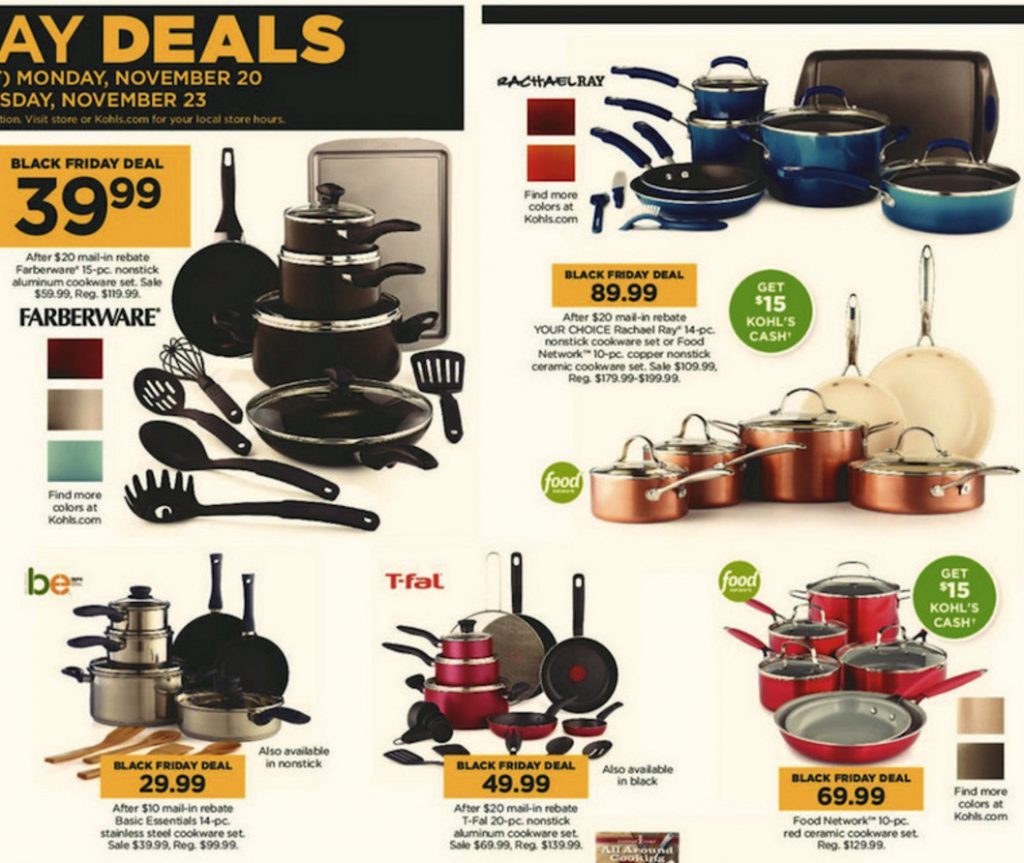 Sears Deals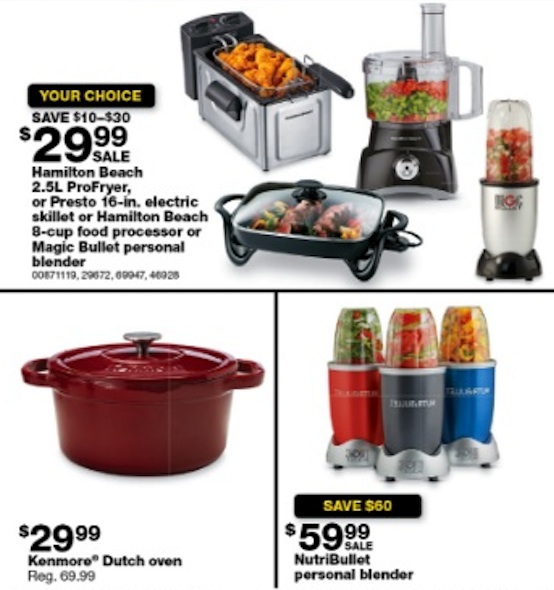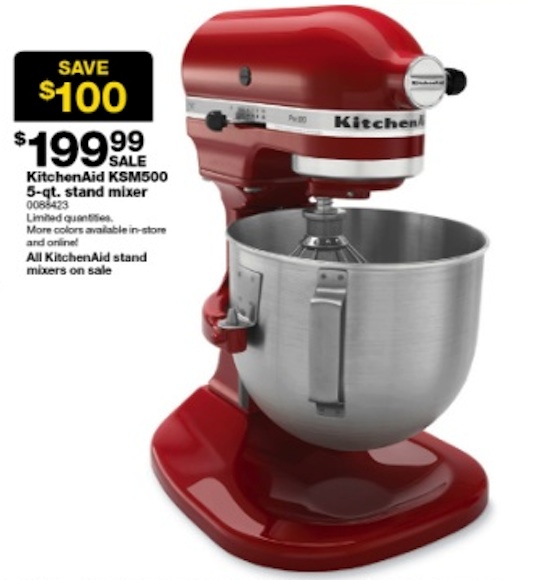 Best Buy Deals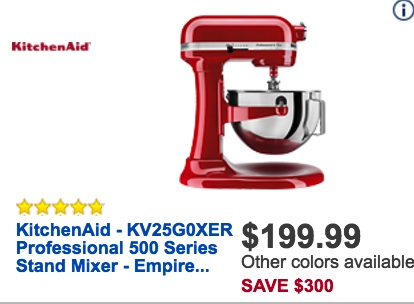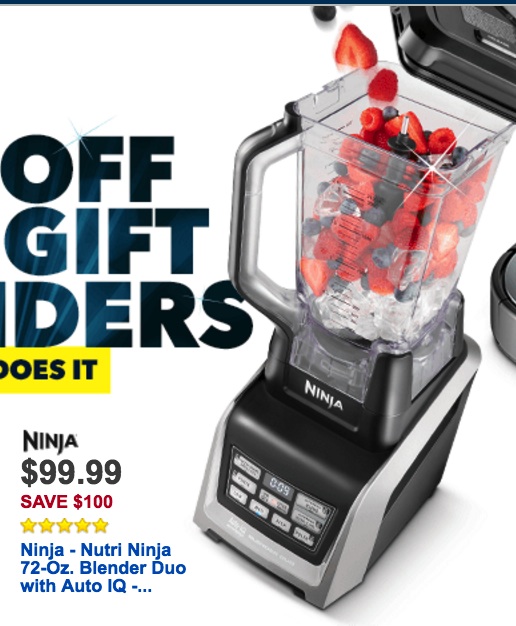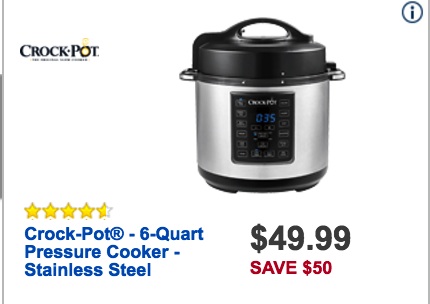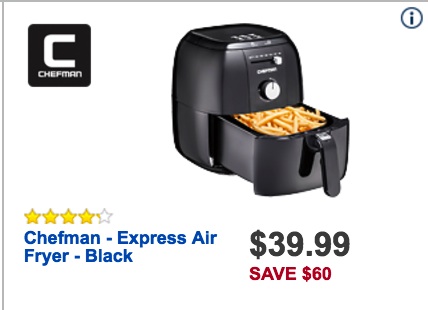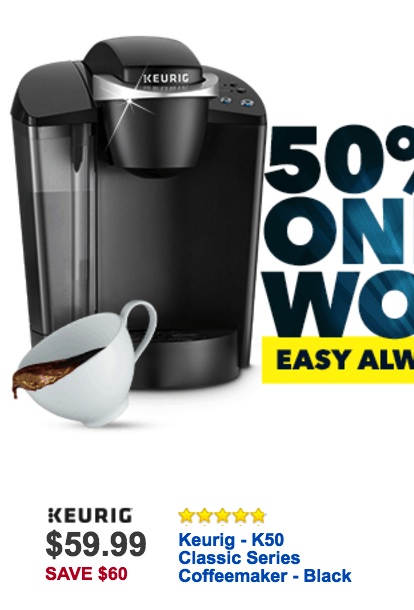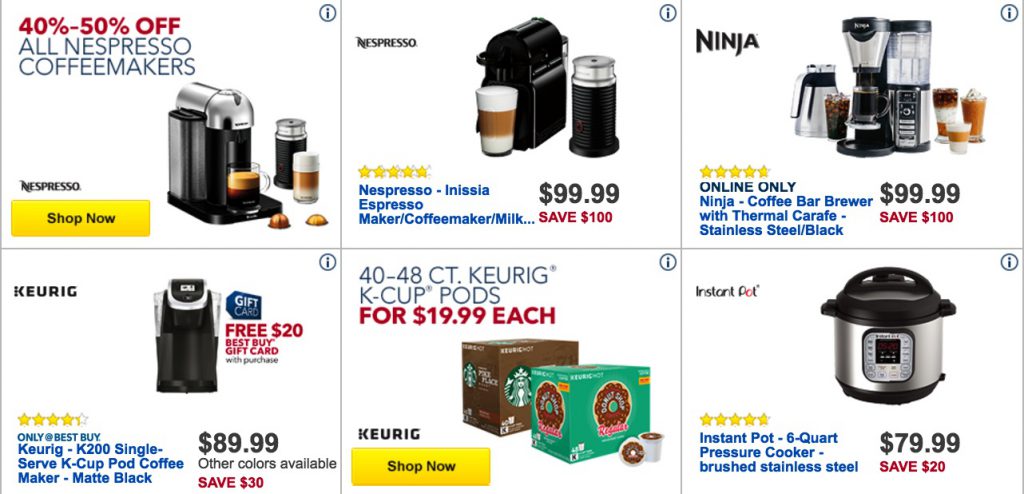 Macys Deals: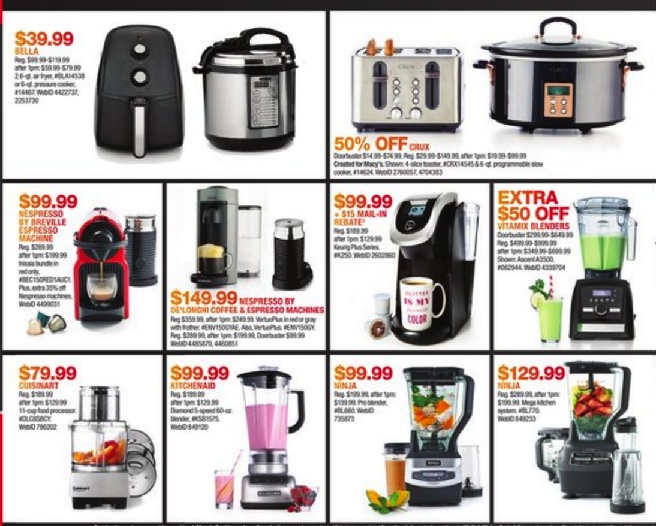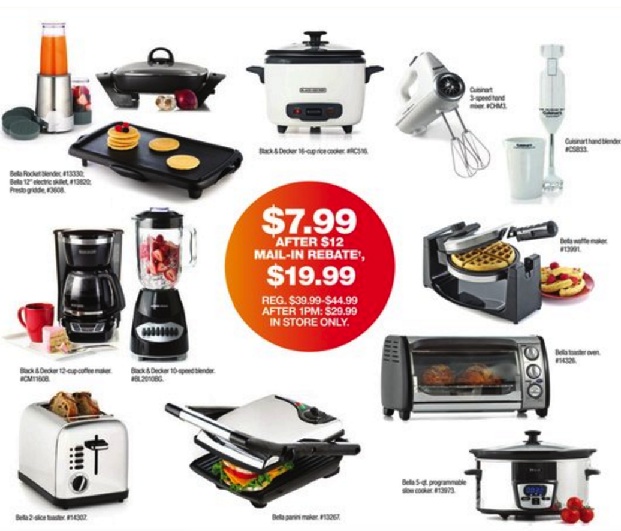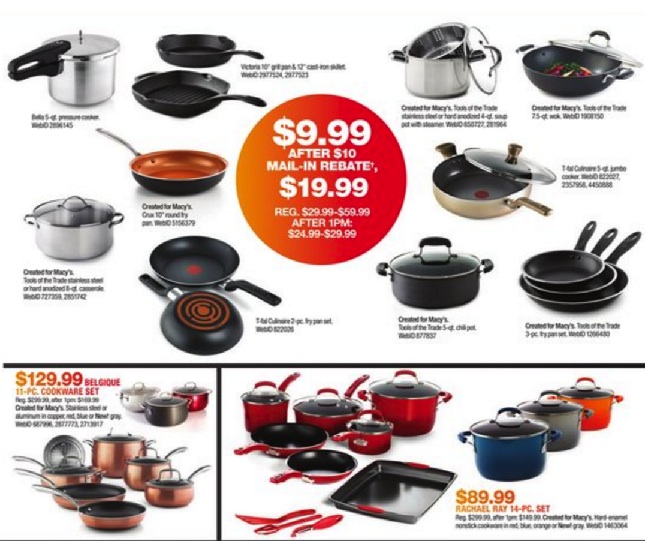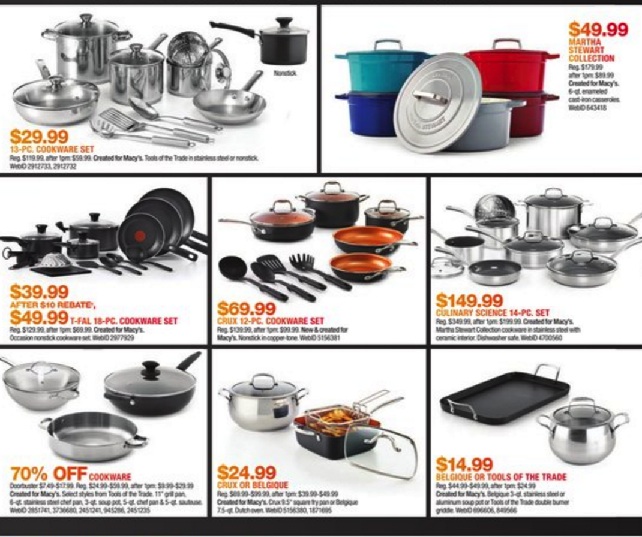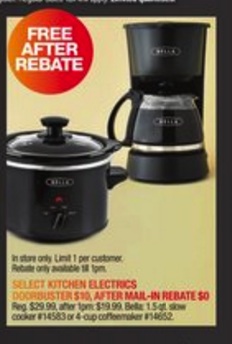 Kmart Deals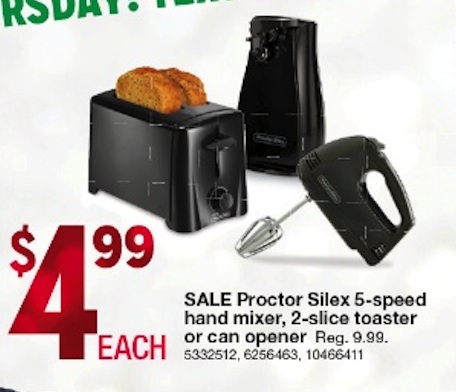 Target Deals: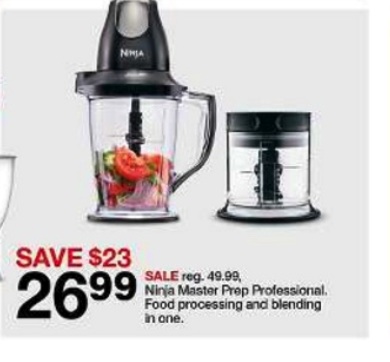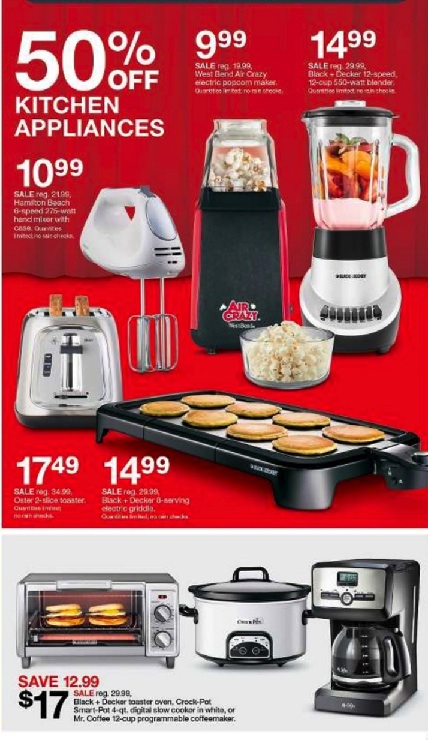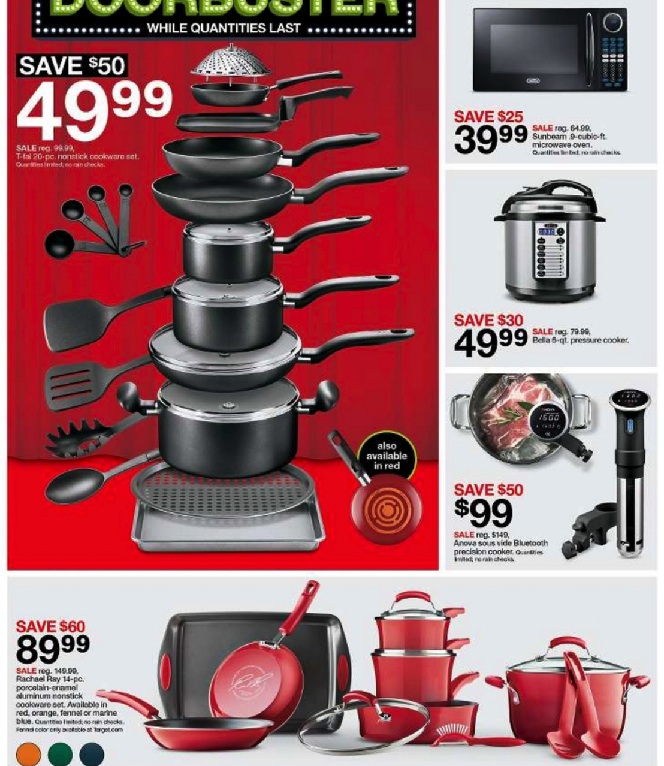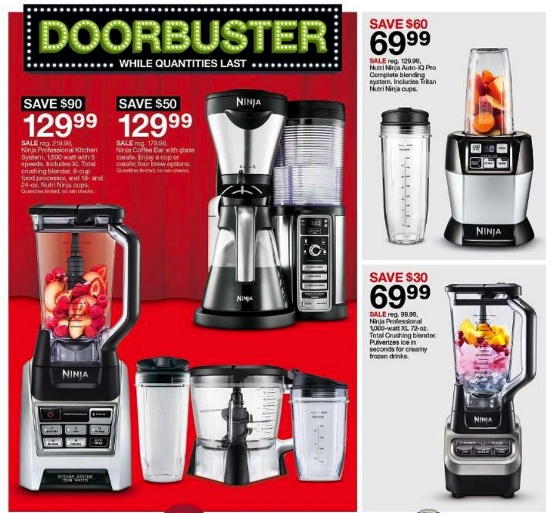 Walmart Deals: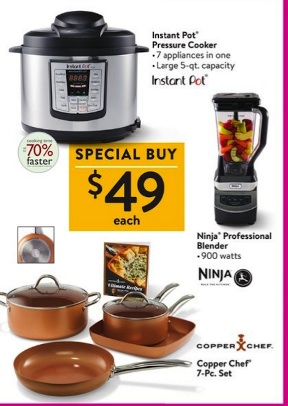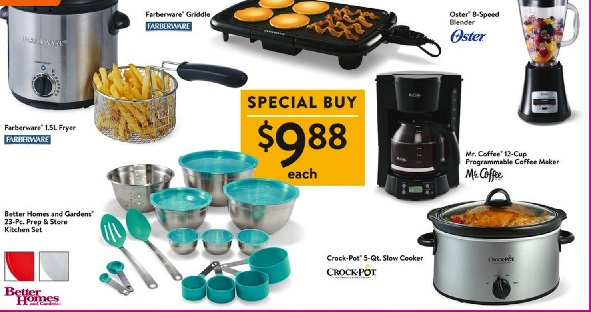 Meijer (Thursday only):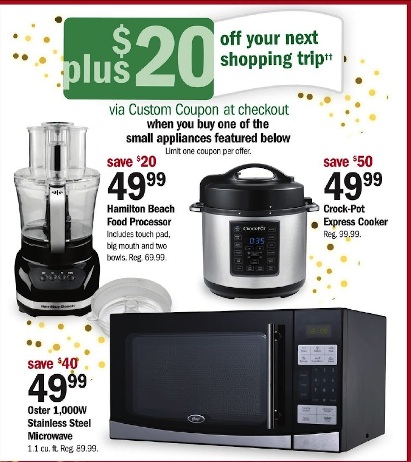 Meijer (Friday only):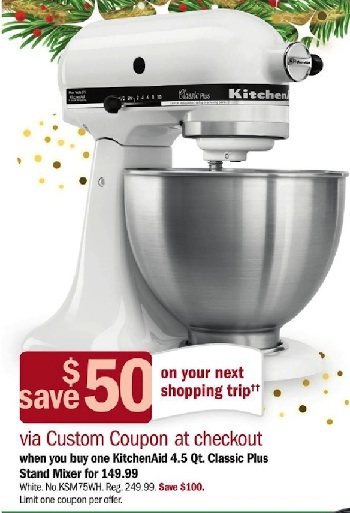 Bonton Deals: