HTC Vive, Oculist Rift, PSVR Black Friday Deals 2023 & Cyber Monday Deals
Find the best deals on a virtual reality headset for Black Friday 2023 and Cyber Monday including the HTC Vive, Oculist Rift, and PlayStation VR.We will search online posting, emails and advertisements for the biggest deals and discounts over Thanksgiving weekend.
We will bring you info about the biggest and best deals and discounts here when the savings are announced online or in an advertisement for Black Friday and Cyber Monday 2023.We are committed to helping you find the best shopping deals of the year from Amazon Prime Day to Thanksgiving Weekend.So get ready to save in 2023, 2024 and beyond!
2022 Deals:
Find more Black Friday deals right now at Amazon.com.
2019 Black Friday Deals:
Oculus Go – Save $50 @ Best Buy
Oculus Rift S – $349 @ Best Buy (save $50)
Oculus Go VR 32GB Headset – $149 @ Walmart (save $50)
PSVR Astro Bot Rescue Mission and Moss Bundle – $199.99 @ Kohls (save $100 + $60 Kohl's Cash)
PSVR Bundle – $199.99 @ Target (save $100)
Below are a few of the VR headsets and products that we will be tracking prices on for Black Friday 2019:
HTC Vive – A PC-tethered virtual reality system with motion controls and whole-room VR through room scale tracking technology.
Oculus Rift – A popular virtual reality (VR) headset released in 2016.It is a black rectangular visor with a flat front panel and rounded edges.It is secured to your head with a three-strap harness.It provides an immersive VR experience while tethered to a personal computer.Oculus was bought by Facebook.
Playstation VR – A VR headset for the PS4 game console.If you don't own the PlayStation 4 yet, Look for a PS4 VR bundle on Black Friday.
Samsung Gear VR – A lightweight, wireless headset powered by the Oculus mobile platform to transform the GALAXY smartphone into a portable VR device.
Microsoft Windows Mixed Reality headsets – Acer, HP, Dell and Lenovo are all expected to release Mixed Reality headsets this fall.Expect Microsoft and partners to continue developing these headsets to eventually work with both augmented and virtual reality.
2018 Deals
Amazon Deals – click below for more info:
Click Here for the VIVE Deals on Amazon:
HTC VIVE Pro VR System – $1199 (save $200)
HTC VIVE Pro VR Headset – $699 (save $100)
Lenovo Mirage Solo – only $299 (save $100) on Amazon
Oculus Go (32GB)- $179.99 (save $20) on Amazon
Oculus Go (64GB) – $229.99 (save $20) on Amazon
Oculus Rift + Touch VR System – $349 (save $50)
Last Major Update:
HTC VIVE Deals – Click Here
VIVE Pro Full Kit – $1199 (save $200)
VIVE Pro HMD – $699 (save $100)
Begins Thursday at 9 PM PST and available while supplies last or ends Monday at 11:59 PM PST
Oculist Rift Deals:
PSVR Deals: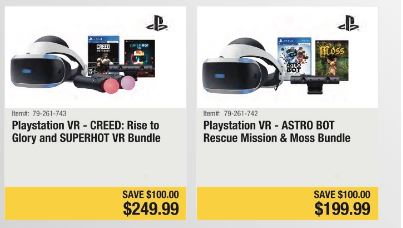 Lenovo Mirage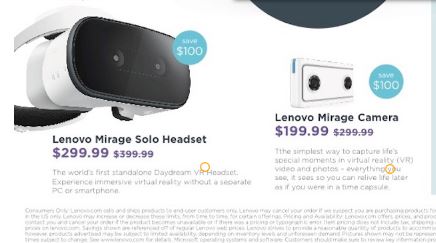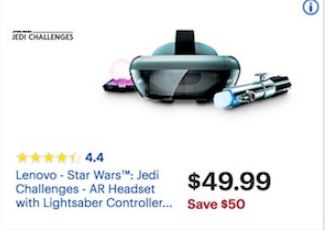 Samsung Odyssey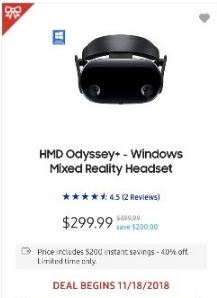 Office Depot and Office Max Deals: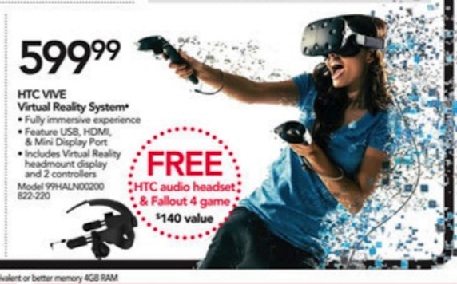 Best Buy Deals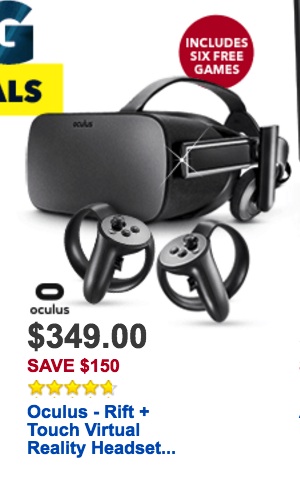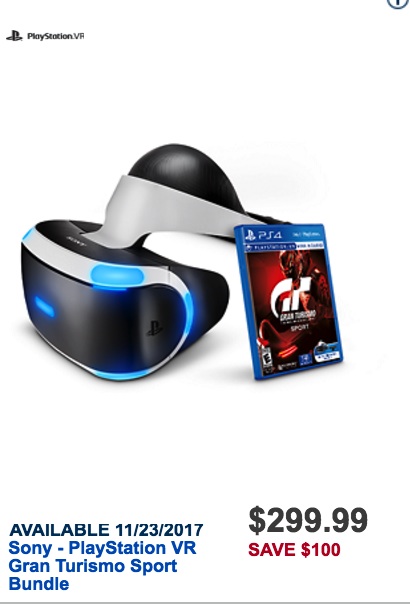 Walmart Deals: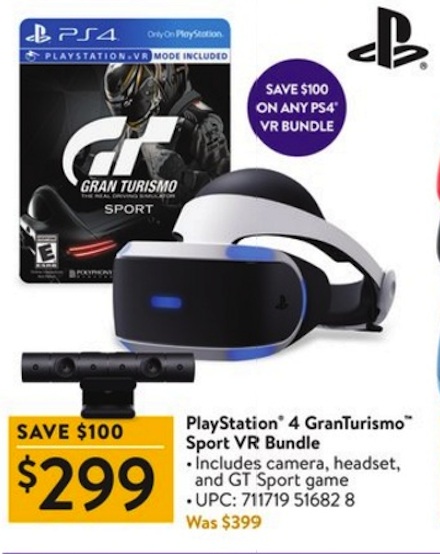 Meijer (Thursday only) Deals: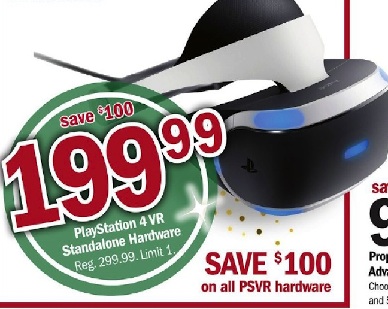 Newegg:
Sony Deals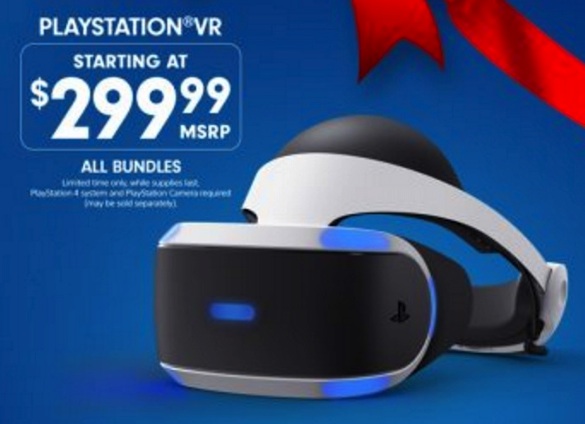 Microsoft Deals:

We hope you will return on Black Friday and Cyber Monday to discover the deals and discounts on the HTC Vive, Oculist Rift and other VR products that we have gathered.