50 – 55 Inch TV Black Friday Deals, 2023 Store Ads & Cyber Monday Deals
Find the best deal on a 50 or 55 inch TV for Black Friday 2023. We search the online ads and print advertisements for the best Black Friday deals on televisions of all sizes. Discover the biggest sales here from Thanksgiving Day to Cyber Monday as we find savings for you on a 55 inch television at Amazon, Best Buy, Walmart and other top electronics retailers.
This is a great size range to grab a huge doorbuster special on Thanksgiving evening or Friday morning. However, there are going to be limited amounts in stock of the best deals either online or in stores. So you should probably do your research ahead of time and be ready to pull the trigger in the first few minutes (before the websites of the electronics retailers start going down from all of the traffic!).
2019 Deals
2018 Black Friday Deals: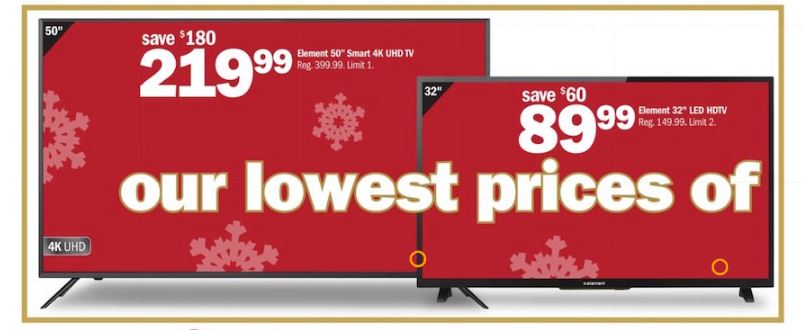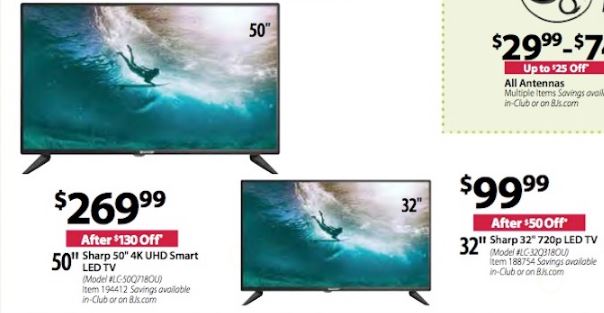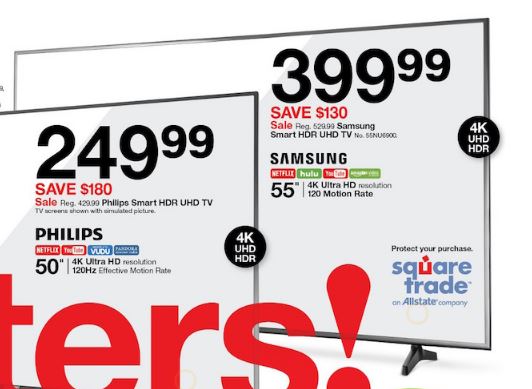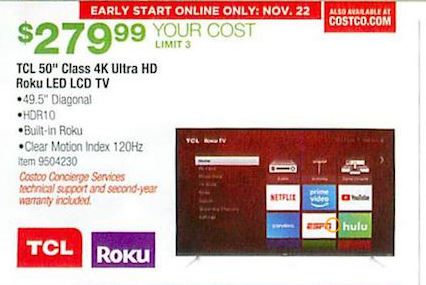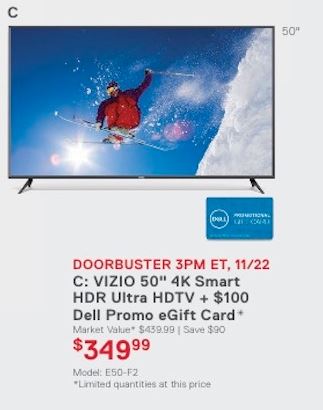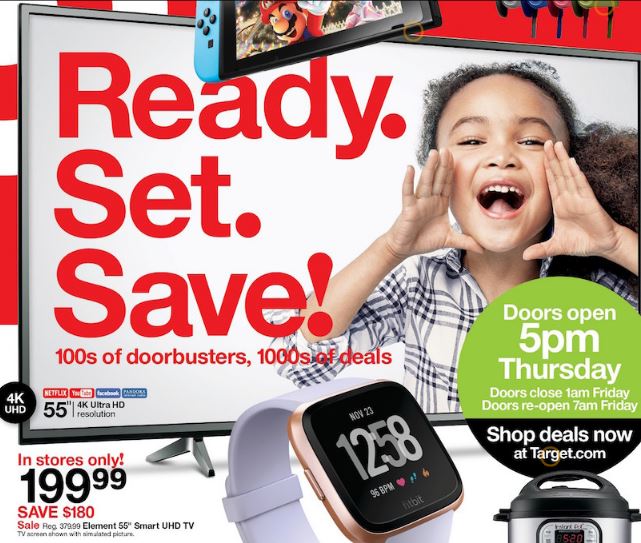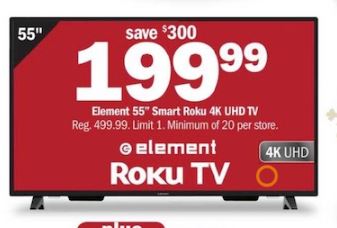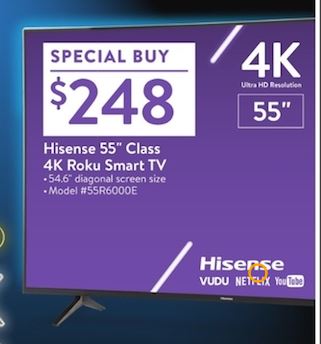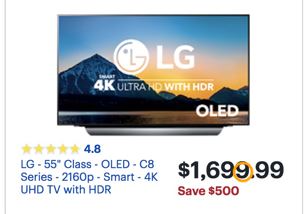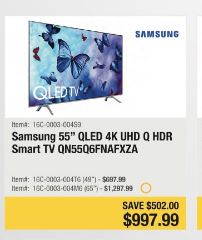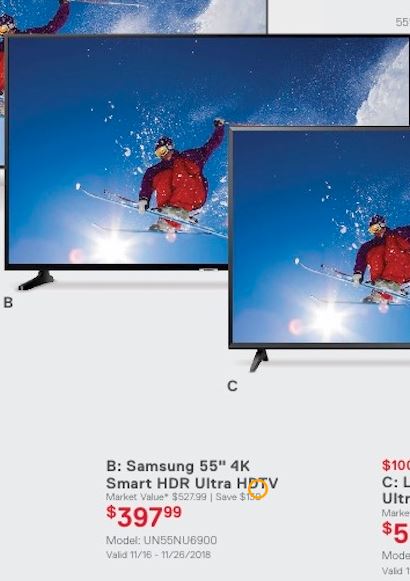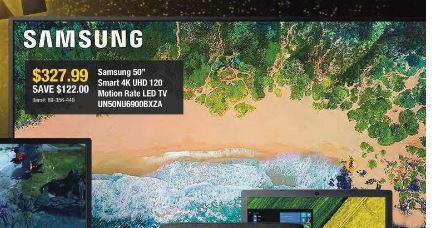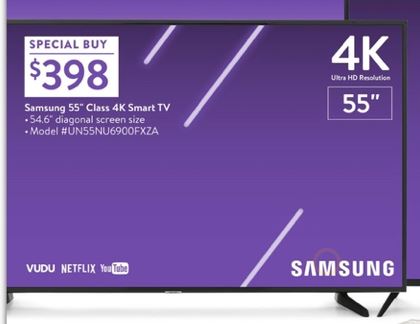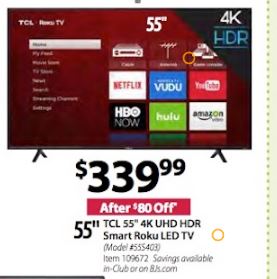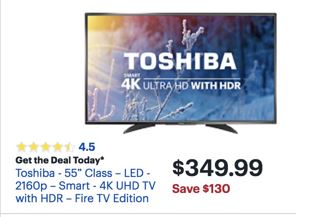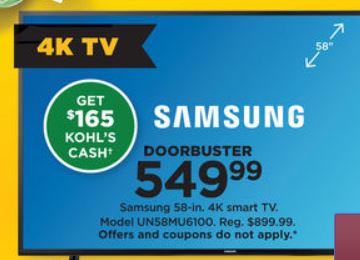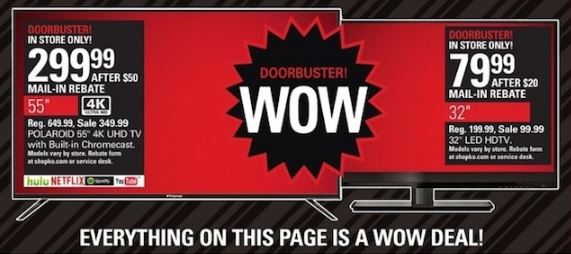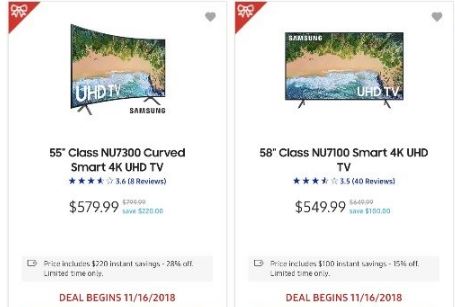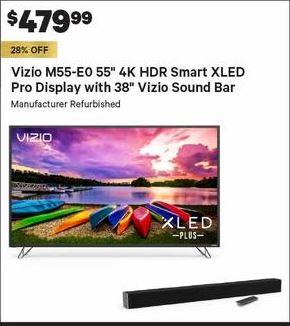 So enjoy Ultra HD and HDR viewing on your new smart TV! There are 55 inch televisions on the market with screen resolutions of 1080p to 2160p from Sharp, Westinghouse, Insignia, Toshiba, LG, Sceptre, Vizio, Samsung and others.
Don't forget to also order a 55 inch TV stand or wall mount so that you can enjoy your new television as soon as it is delivered! It just won't look nearly as good if it is sitting on the floor when you first turn it on.
Here are a few of the televisions that we will be following the pricing on over the next few months:
LG Electronics 55UK6300PUE 55-Inch 4K Ultra HD
TCL 55S405 55-Inch 4K Ultra HD Roku Smart LED TV
Sony KD55X720E 55-Inch 4k Ultra HD Smart LED TV
Sceptre 50″ Class FHD (1080P) LED TV
Toshiba 50-inch 4K Ultra HD Smart LED TV with HDR
Samsung Electronics UN50MU6300 50-Inch 4K Ultra HD Smart LED TV
TCL 55R617 55-Inch 4K Ultra HD
Toshiba 55-inch 4K Ultra HD Smart LED TV with HDR
50 Inch to 55 Inch Black Friday TV Deals for 2019:
There is still some time before the electronics retailers, websites and other stores start announcing their Black Friday deals on televisions of this size. We anticipate the first deals will begin leaking at the end of October and the major retailers releasing their advertisements in early to mid November.
50 Inch to 55 Inch Cyber Monday TV Deals for 2019:
The first Cyber Monday deals on televisions typically begin leaking on the Saturday after Thanksgiving and the full force of the announcements are made Sunday evening or early Monday morning. If you miss out on the early doorbusters on Thanksgiving Day or Friday morning,
Stay Tuned!
We will be monitoring the ad leaks starting in October and posting the specials in earnest in November. Stop back regularly to see the best Black Friday deals on TVs ranging in sizes from 50 to 55 inches made by the major manufacturers including Samsung, Sony, Vizio, TCL, Sharp, LG and more.
Last Major Update: