Black Friday Furniture Deals 2023
We're putting together a list of deals on home furniture for Black Friday 2023. We will search the published and online ads for the best savings on dining room furniture, living room furniture, outdoor furniture and other home items. If you are looking to buy an appliance for Black Friday 2023, you will find your best options here.
2022 Deals:
Find more Black Friday deals right now at Amazon.com.
Past Deals:
2020 Deals:
2019 Cyber Monday Deals for Furniture
Faux Leather Convertible Futon, $149 @ eBay
3pc Rattan Wicker Outdoor Patio Set, $99.99 @ eBay
Items on sale will include living room sets and furnishings such as couches, loveseats, coffee tables, tv stands, chairs Dining room furniture including dining room tables, chairs, servers, buffets, china cabinets, kitchen islands and other items.Bedroom furniture including bedroom sets, beds, mattresses, dressers, armoires, night stands, and vanities.
Stores will start releasing their deals for Black Friday 2019 starting in late October or early November.We will update this page when the ads are released.On Black Friday, we expect you may be able to find substantial deals on home appliances.These savings will include items from Amazon, Wayfair, Raymour & Flanigan, Ashley Homestore, and other shops.
We have put together a long list of the different types of furniture that we might find discounts and deals on this Thanksgiving.We hope you will stop back in November for the best Black Friday and Cyber Monday deals in 2020.
Living Room Furniture Sets
If your family spends evenings gathered around the television in the family room, than it's best to have a comfortable living room furniture set that works for everyone.They can be expensive, running several thousand dollars for the right one, but Black Friday can make it a little cheaper.
Sectional Sofas
If you and your significant other love to spread out in the living room, a sectional sofa might be the right choice for you.Upgrade the old and undersized furniture in your living space today with a sectional sofa deal on Black Friday.
Sleeper Sofas
If you have frequent visitors and sometimes need a spare bed, a sleeper sofa might be the perfect addition to your home. Or if you need to convert the guest bedroom into a multi-function room, replace the bed with a sleeper sofa to make the transition easier.
Couches
Just bought a big home or apartment and still need to fill it with furniture?Find the right price on a couch this Thanksgiving with a Black Friday deal.Whether you are looking for a leather sofa, microfiber couch or something else, you should be able to find it with the deals that we gather here.
Loveseats
If you are only interested in snuggling up next to your sweetheart, a loveseat can be just the right size furniture item to add to your family room.
Futons
From dorm rooms and college apartments to basements around the country, the futon has become a popular and low cost furniture addition to a smaller space.Save a few dollars on it this Thanksgiving when you shop the best Black Friday deals that we have gathered for you from the collection of published and print advertisements.
Recliners
It took us a while, but once we bought a good reclining chair, we quickly fell in love with it in the family room.It became a favored place to take a snooze on a lazy weekend afternoon.
Ottomans
Kick up your feet as you shop on Cyber Monday with the Ottoman that you bought on Black Friday.Whether it is a foot rest or a storage device, you'll enjoy the new accent piece in your family room.
Entertainment Centers
Display your books, videos and other collectibles in the family room on the shelves of a new entertainment center.
TV Stands
The new trend is to hang a flat panel tv on the wall.But there are still a few dinosaurs like me that love the organization and look of a stand under the television.If you have a VCR and a game system or two, we'll be posting a few of the best deals that we find on this functional furniture item for your family room.
Coffee and End Tables
These aren't usually the first item you think of when you are building out your new living room.But they usually fill out the room quite nicely, don't they?
Dining Room Sets
Redefine your eating space for Christmas with a deal on a new dining room set.Get a new table, chairs, china cabinet, buffet and server to host the family for the next big holiday meal.
Buffets
Your new buffet will beckon next Thanksgiving as it holds the stuffing and sides.Get it this weekend in time to have it in the dining room for Christmas dinner.
China Cabinets
Display your dishes with pride next Thanksgiving before dinner with the family in a new china cabinet.Whether you like the modern style or an antique replica, it can be found at a great savings.
Bars
When your alcohol collection is overflowing out of your liquor cabinet, it is time for an upgrade.A new bar might be the perfect addition to the man cave this winter.
Bedroom Sets
You will spend over a third of your life in the bedroom.So you should pick something that you love.If you are ready for a new bedroom set but don't want to spend a fortune, take a look at the deals we've discovered.
Beds
Live like a king in a bigger bed this winter.Whether you want to upgrade to a king bed or queen this November, you will pick up plenty of room to roll with a new bed.Whatever your favorite style of headboards and footboards, there should be a few on sale to choose from.
Mattresses
Get a better night's sleep with an upgrade in the bedroom this winter.Given the price competition between the various manufacturers in recent years, there should be some big deals on a new mattress during Black Friday 2017.
Dressers
If you have outgrown your current storage options, add a new dresser to your bedroom.Whether it's clothing or valuables, you can keep them out of sight in here.
Other Bedroom Furniture items
From vanities and jewelry storage to bedroom chests and daybeds, there are plenty of other options to fill your master bedroom.
Kids Furniture
If your child is about to outgrow their bedroom set, Thanksgiving weekend could be a good time to have a new one shipped to your home.We will be on the lookout for any deals that would put your cherished little one in the furniture that will stay with them for the next evolution of their life.
Cribs and Beds
Have a baby on the way?We'll bring you the news on the best crib and baby mattress deals that are posted by retailers and websites.
Rocking Chairs
The methodical back and forth of a good rocking chair can usually put even the fussiest baby to sleep.Get one now to be all set when the big day comes.
Office Desks
If you are ready to build out your new home office, buy it as a Christmas gift for yourself this year.From the standard, modern desk to a large L-shaped desk that fits
Office Chairs
If you spend a lot of time in your home office, you will need a chair that can stand up to the time you are sitting in it.Whether you are just finishing out your new office or you are simply replacing an old office chair, Black Friday can be a good day to get a new one at a discount.
File Cabinets
Have too many papers lying around the office?Get organized this winter with a file cabinet.We don't know if we will find any sales for them, but we will organize them here if we discover any.
Outdoor Furniture and Patio Sets
If you and your family love to sit around outside, upgrade your deck with a new set of patio furniture and grill.We will be keeping our eye out for deals on these items over Black Friday and Cyber Monday.
Macys Deals: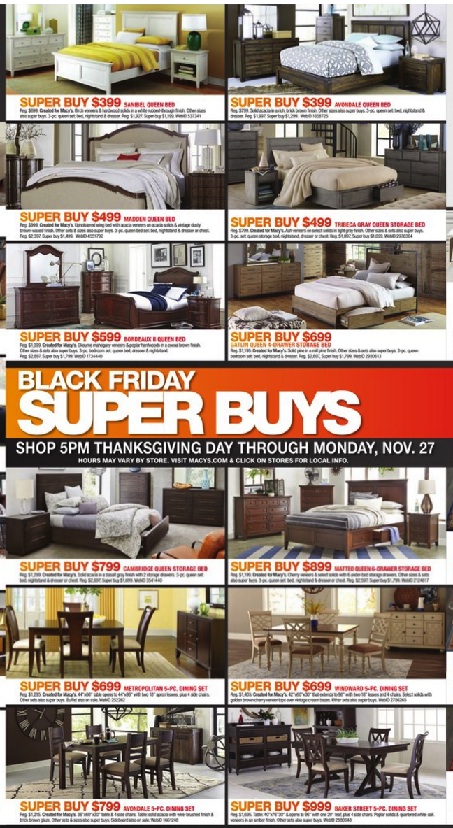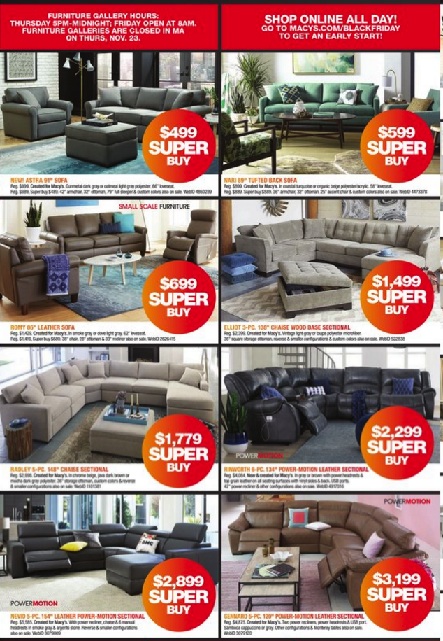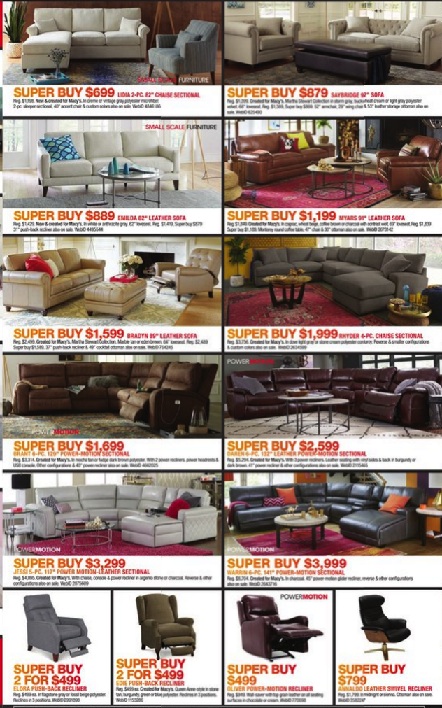 Deals at Kohls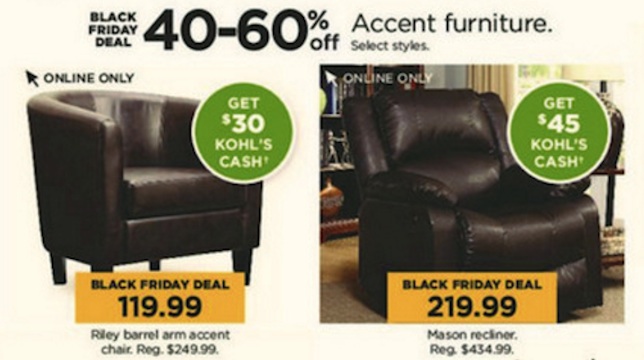 Kmart Deals: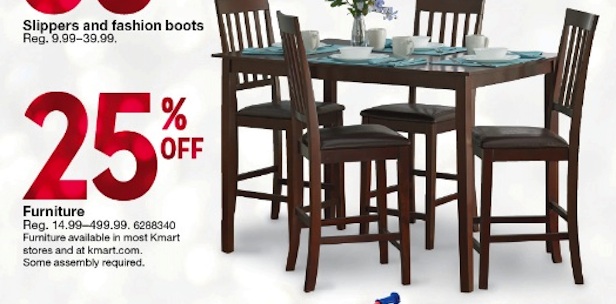 Buy furniture for Black Friday or Cyber Monday 2020 at an incredible savings.Check back regularly for updates on the best deals from your favorite retailers to kick start your holiday shopping.
Home & Furniture Deals
Current Sales on Amazon:
Sale
Bestseller No. 2
Sale
Bestseller No. 3
Sale
Bestseller No. 5