Electric Toothbrush (Oral-B, Sonicare) Black Friday Deals 2022 & Cyber Monday Deals
Find great Black Friday and Cyber Monday deals on an electric toothbrush or water flosser this Thanksgiving 2022. We will search the online ads and print advertisements for the best sales and discounts during Cyber Monday 2022.
Why buy an electric toothbrush? Many experts say that electric toothbrushes are better at plaque removal, leaving a brighter smile and healthier gums. They also help people with dexterity and arthritis problems brush better. Some also say that they even do better when people brush for a short period of time.
2022 Deals:
Find more Black Friday deals right now at Amazon.com.
Past Deals:
2019 Cyber Monday Deals
Water Flossers
iTeknic Water Flosser, $30.58 @ Amazon
Electric Toothbrushes
Emerson Kids Musical Toothbrushes, $13.17 @ Amazon
Philips Sonicare Diamondclean Classic Rechargeable Electric Toothbrush, $99.95 @ Amazon
Sonic Rechargeable Electric Toothbrush, $18.69 @ Amazon
Colgate 360 Optic White Platinum Toothbrush and Replacement heads, $16.49 @ Amazon
Emerson Rechargeable Sonic Power Toothbrush w UV Sanitizer, $26.21 @ Amazon
Brightline Rechargeable Somic Electric Toothbrush, $21 @ Amazon
Replacement Brush Heads
Philips Replacement Heads, 10 count, $14.15 @ Amazon
2019 Black Friday Deals:
Philips Sonicare DiamondClean Smart 9700 – $229.99 @ Best Buy (save $100)
Here are a few of the brands and products that we will be following during the Thanksgiving weekend:
Oral-B – We will be following the Genius Series including the Genius 9000, Genius 8000, Pro 7000 and down the line. Oral-B is part of the P&G family with brands including Crest, Fixadent and dentalcare.com. The brand has been operating since 1950. It was bought by Gilette in 1984 and became a part of P&G in 2006.
Philips Sonicare – We will be following the DiamondClean, Series 2, Essence, and FlexCare. The first Sonicare toothbrush was introduced in 1992 and the company was bought in 2000. In 2001, Sonicare was the number one rechargeable power toothbrush in the United States.
AquaSonic – We will be following the Black Series Ultra Whitening Toothbrush.
Waterpik – This is a water flosser. We will be following it under the category of oral health because this is the most similar page we have. We don't know if their will be any deals on this product but we will be checking nevertheless because we know some people will be looking for it. There are a few other brands – if we see one with a big discount we will also post it here.
Electric Toothbrush Black Friday Deals:
We will be posting them here when they are announced. We expect to start seeing them in early to mid-November.
Electric Toothbrush Cyber Monday Deals:
We will post them here when we find them. We don't expect to see them until early on the Monday morning after Thanksgiving.
Stop Back Again in November 2019!
We are already preparing for the Thanksgiving Weekend sales with our Black Friday 2019 pages. We are sorry that we don't have any deals posted yet. Please return here again in November to see the biggest discounts that are available.
Last Year: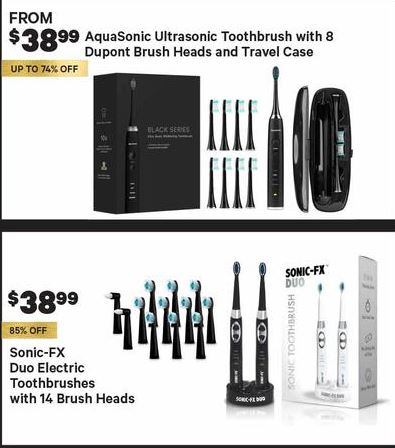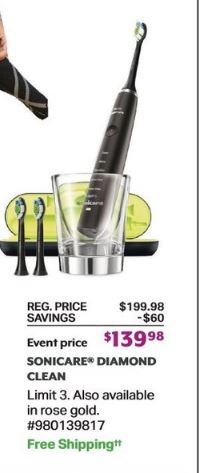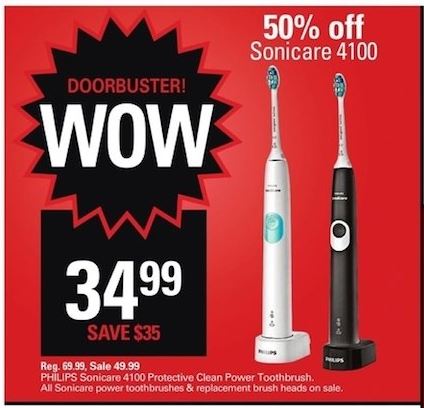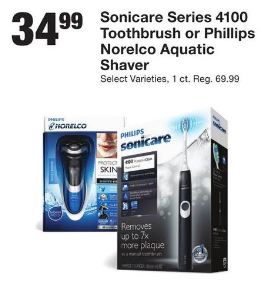 Last Major Update:
Current Sales on Amazon:
Sale
Bestseller No. 1
Sale
Bestseller No. 2
Sale
Bestseller No. 3
Sale
Bestseller No. 5