iRobot Roomba and Vacuum Cleaner Deals During Black Friday 2020
Clean up your act this Thanksgiving with a great deal on a vacuum cleaner during Black Friday or Cyber Monday.We will scour the Black Friday ads for deals and discounts on the iRobot Roomba and vacuum cleaners by Shark, Dyson, Dirt Devil, Bissell and Hoover, among others.
We will bring you info about the biggest and best deals and discounts here when the savings are announced online or in an advertisement for Black Friday 2020. We are committed to helping you find the best shopping deals of the year from Amazon Prime Day to Thanksgiving Weekend.So get ready to save in 2020 and beyond!
Here are a few manufacturers that you can expect to see us gather deals on over Thanksgiving weekend:
iRobot: This American technology company builds consumer robots for inside and outside the home, including its popular autonomous home vacuum cleaner the Roomba.The Roomba is its flagship product, first sold in September 2002.The company went public in November 2005 and now trades on the NASDAQ.
Shark: Sold by 100-year old company Euro-Pro, Shark vacuum cleaners have become the leading brand in the United States over the past few years as they displaced Dyson.
Dyson: This British technology company founded in 1987 designs and manufactures household appliances such as vacuum cleaners.Its founder, James Dyson, invented a vacuum that works without the bag.The transparent container using cyclonic technology is its most popular feature.
Dirt Devil: Owned by Techtronic Industries, this company was originally founded in Cleveland, Ohio in 1905.In the 1980s, they started selling the Dirt Devil line and eventually dropped the "Royal" name from the packaging.The legal corporate name is currently TTI Floor Care North America.
Bissell:A privately owned floor care and vacuum cleaner company with its headquarters near Grand Rapids, Michigan.Originally founded in 1876, the company is the top manufacturer of floor care products in North America.
Hoover: This American vacuum cleaner company headquartered in Ohio started out in floor care before dominating the electric vacuum cleaner market in the United States for much of the 20th Century.
2018 Deals
Click Here for the Amazon Deals on Hoover & Dirt Devil Vacuums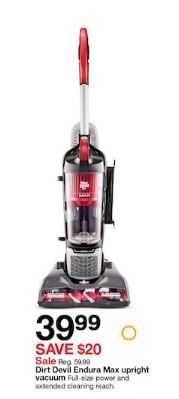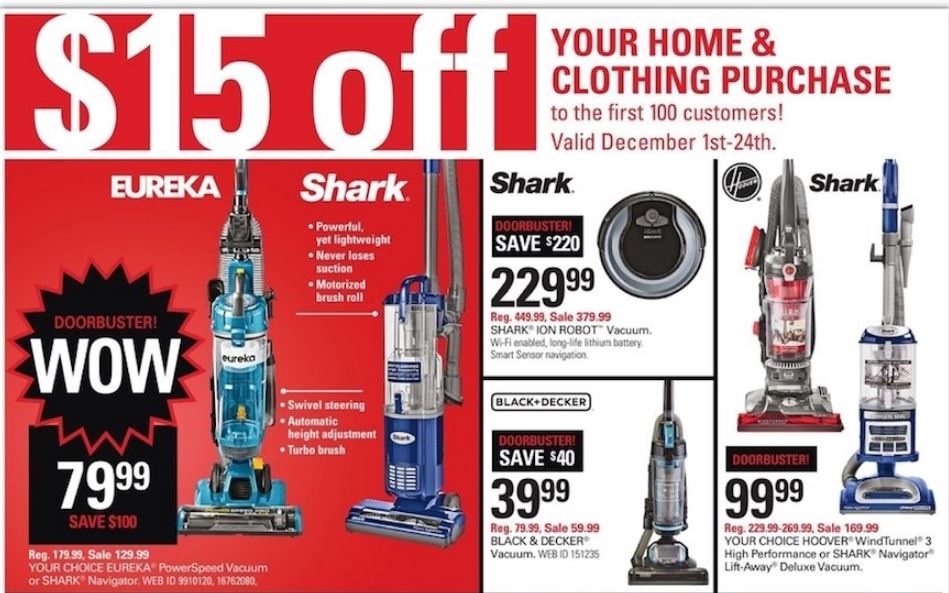 Kirby: A manufacturer of vacuum cleaner and cleaning accessories based in Cleveland, Ohio.they are only sold through in-home door to door demonstrations, so we doubt we will be seeing any big black friday deals on them.
Miele: A family-owned and run German manufacturer of high-end domestic apliances founded in 1899.
Rainbow: Now your home can be as fresh as a rainbow with the Rainbow vacuum cleaner made by American manufacturer Rexair, based in Troy, Michigan.The publicly held company Newell Brands bought the parent company of Rexair in April 2016, so now it is owned by the global consumer goods company Newell-Rubbermaid.
BLACK FRIDAY 2018 DEALS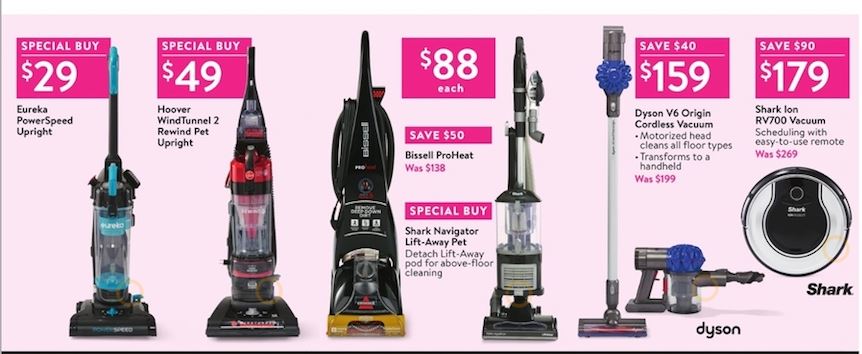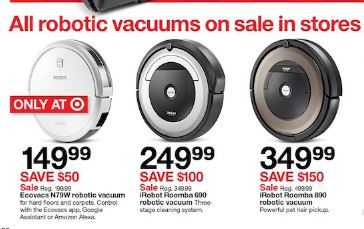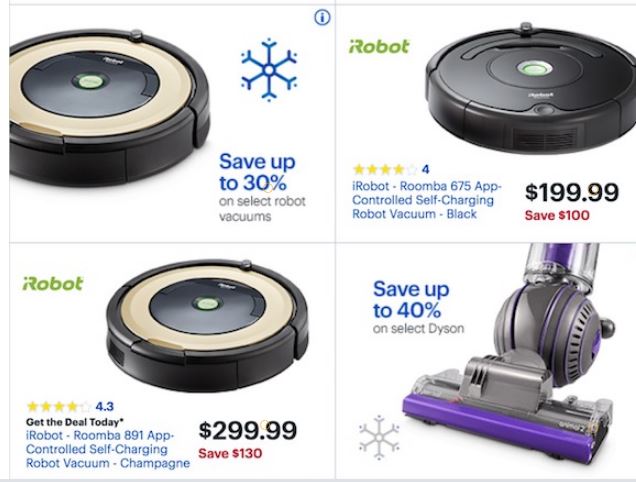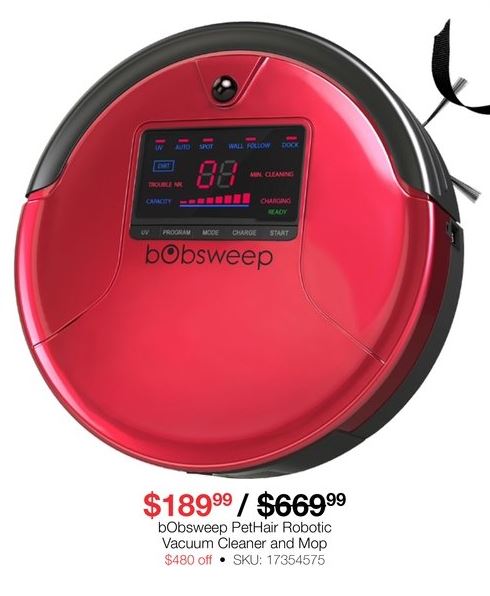 BLACK FRIDAY 2017 – LAST YEAR
Best Buy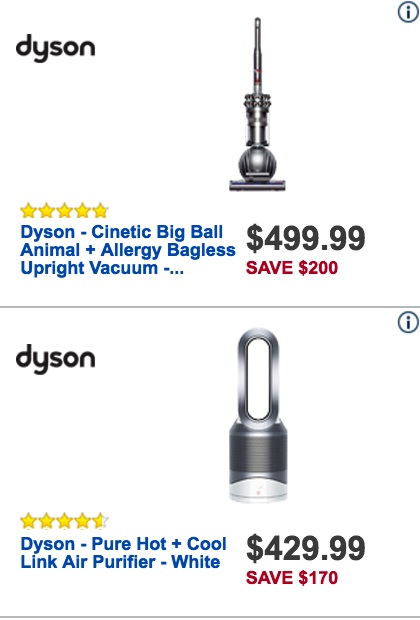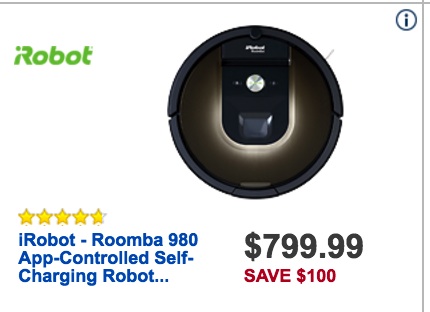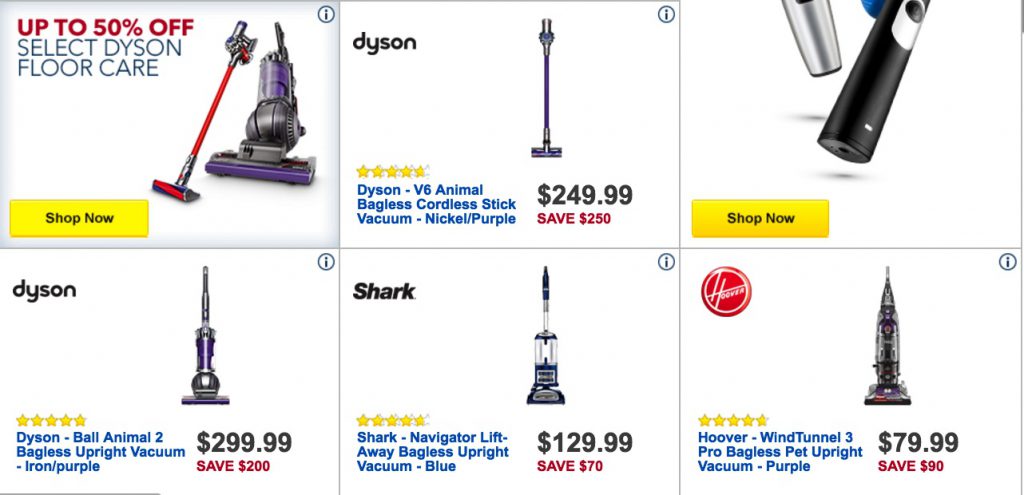 Here are the Black Friday deals available from Kohls: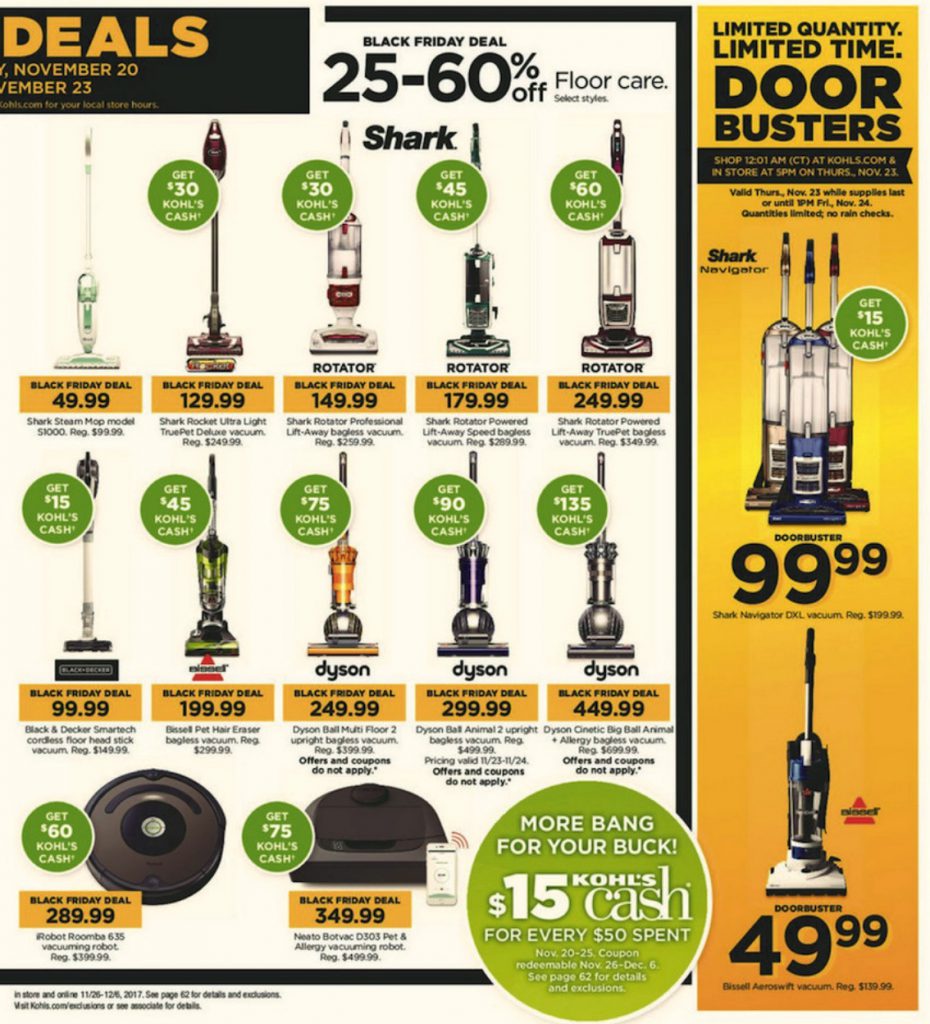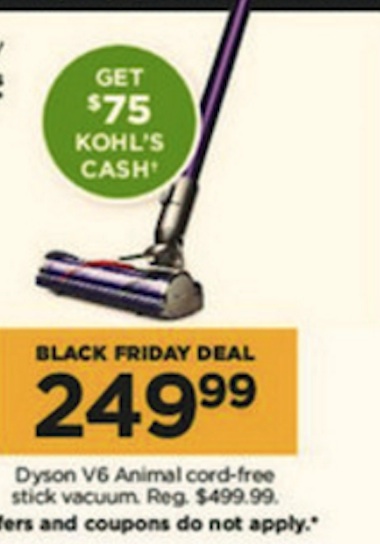 Sears Deals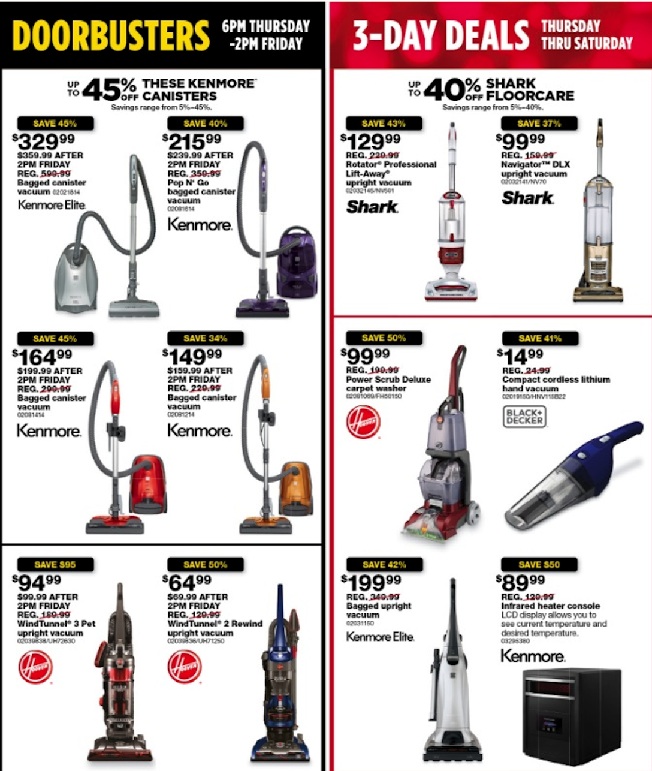 Macys Deals: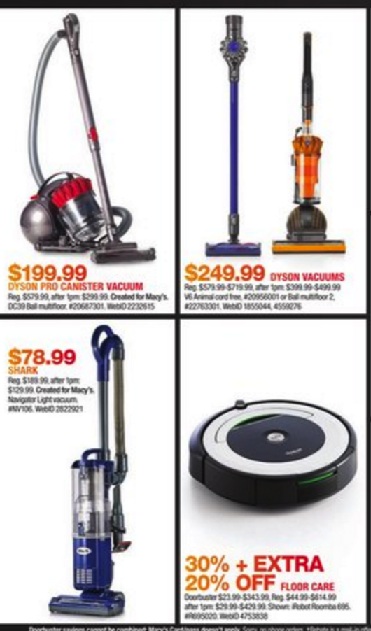 Target Deals: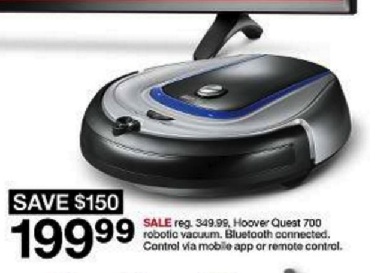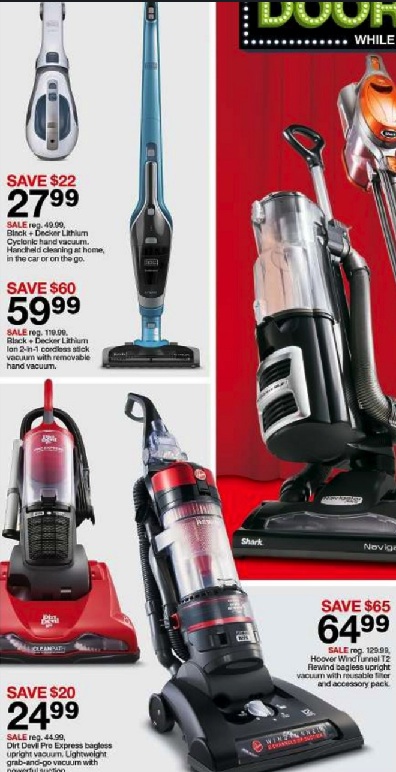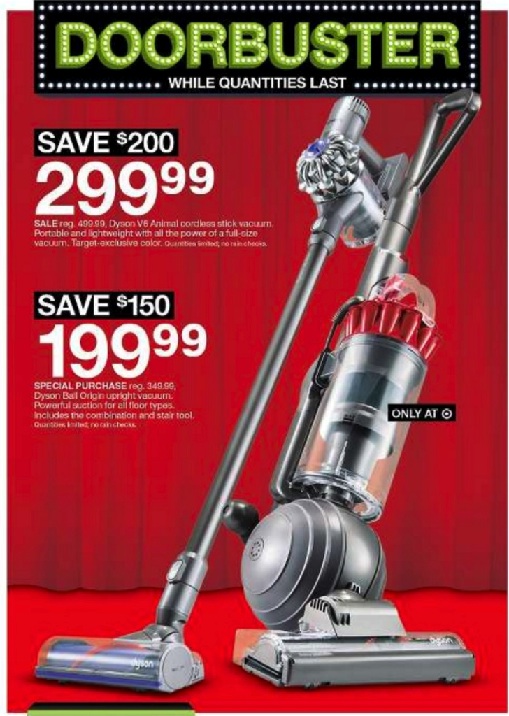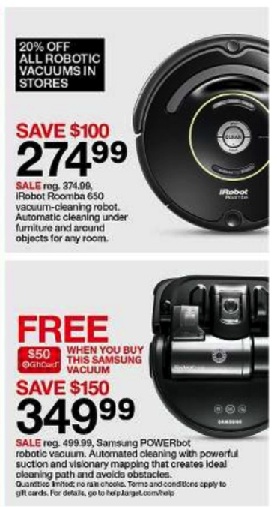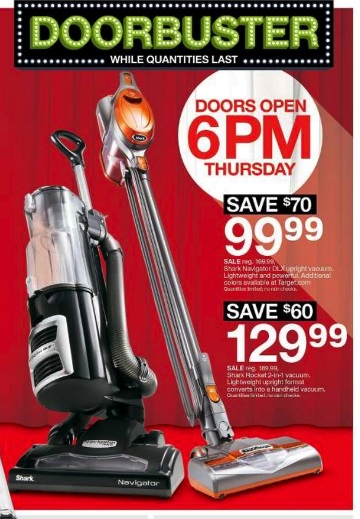 Walmart Deals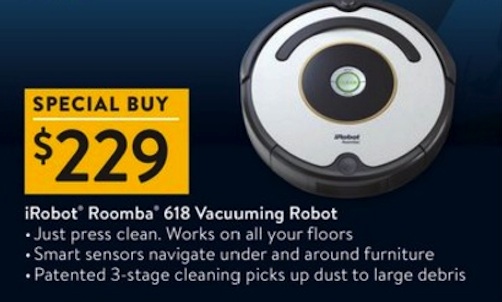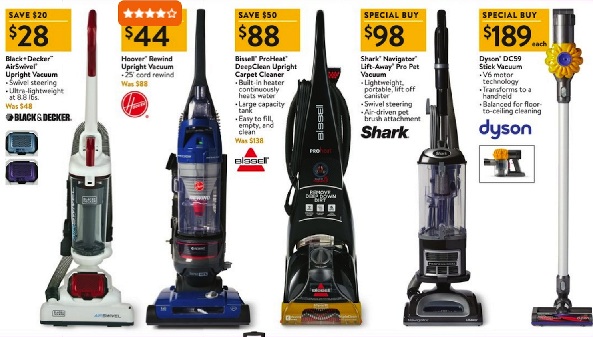 Meijer (Thursday only):
Meijer (Friday Only)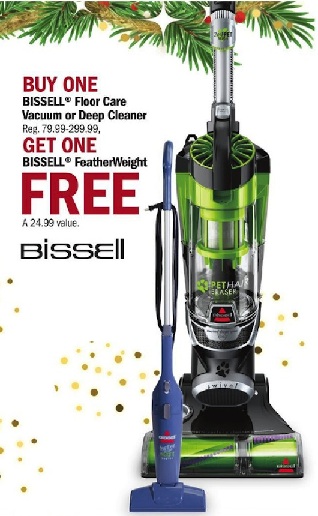 Newegg: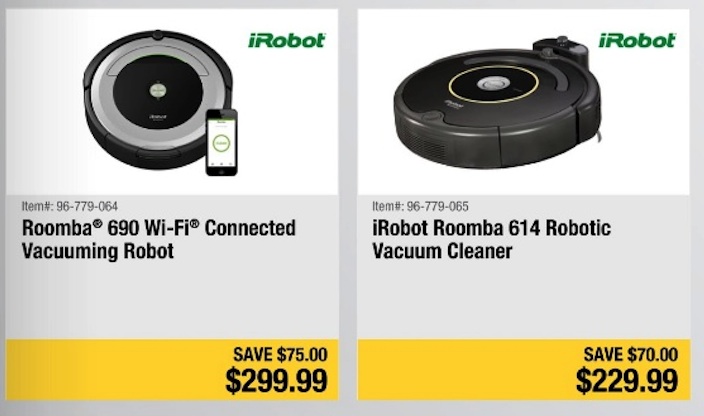 Bonton: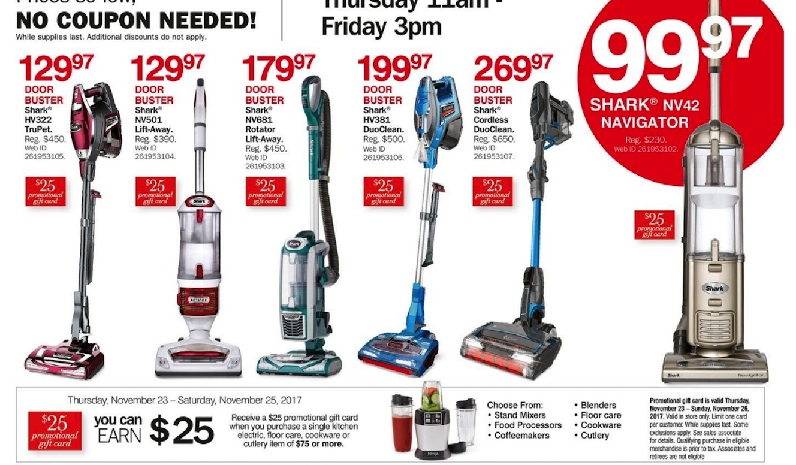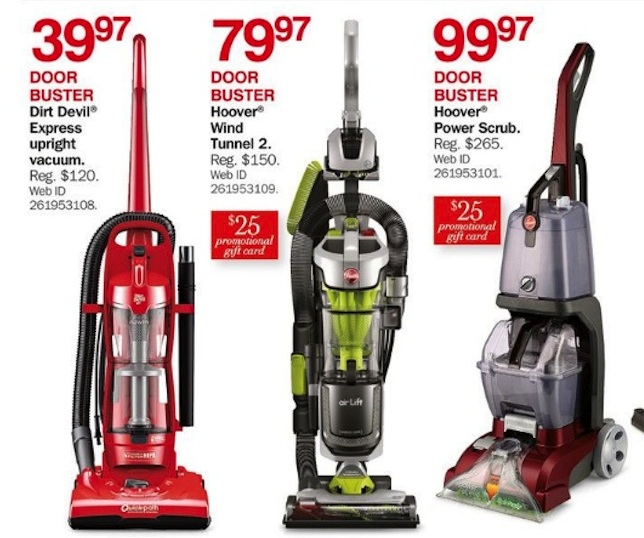 Bed Bath & Beyond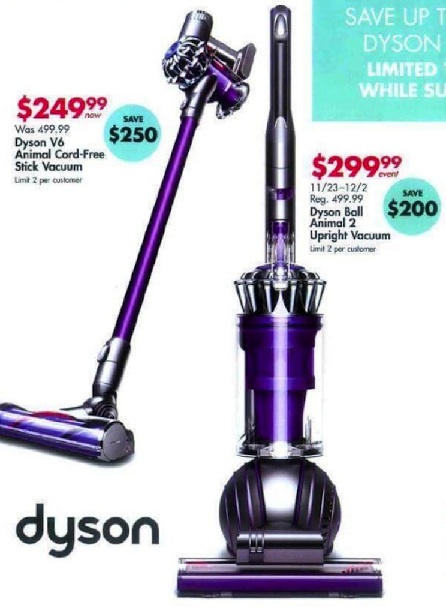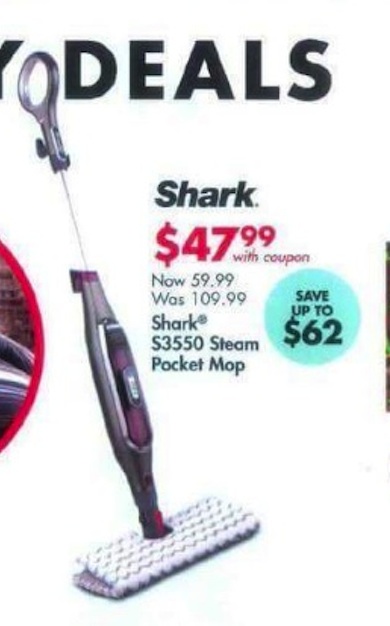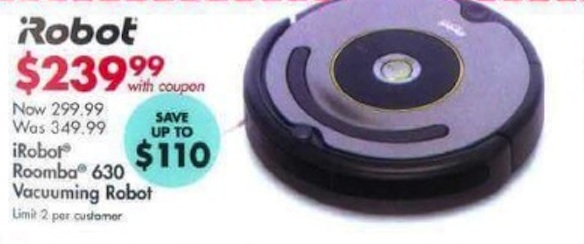 JC Penney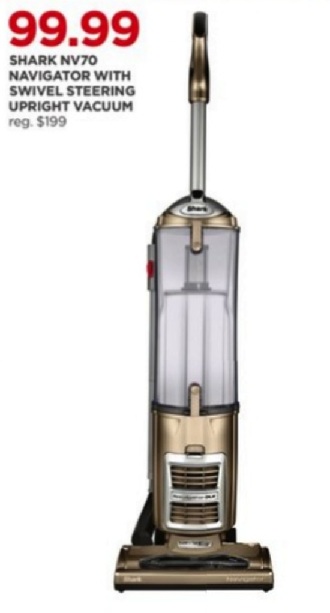 Last Major Update:
Vacuum Black Friday Deals:
iRobot Deals
Roomba Deals
Roomba 600 Series
Roomba 960
Roomba i7