Macy's Black Friday 2017 Ad Deals
Shop Macy's on Black Friday for online and in-store deals on jewelry, clothing, and home essentials. Online, they offer seven categories of savings including deals for women, men, kids and four product categories such as jewelry, makeup & beauty, kitchen & home, and shoe & handbag.
[vc_single_image image="54441″ img_size="full"]
Thanksgiving Day 2016 Coupon Code:
FEAST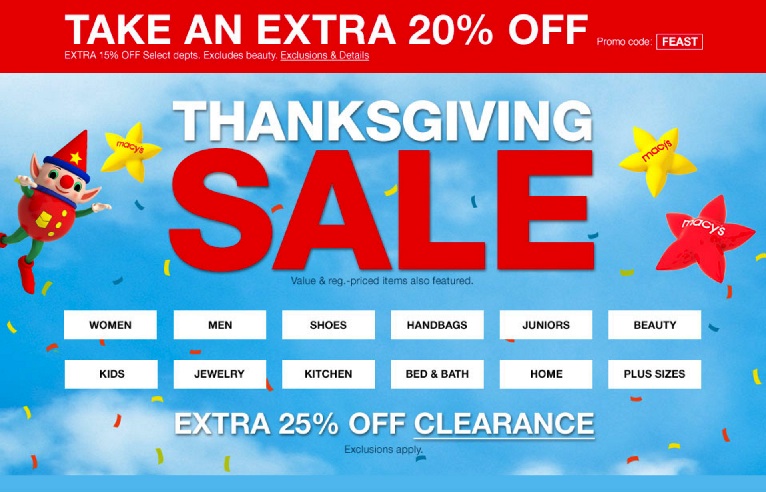 Black Friday Doorbusters
Black Friday Ad 2016
Black Friday Doorbusters start Wednesday online and Thursday at 5 PM in stores.
Cyber Monday Ad 2016
The advertisement for 2016 has not been released yet.
Coming Soon
We will post the hours and return policy for this store during Thanksgiving when they become available.
About Macy's
Macy's is a department store chain operating nearly 800 retail locations in the United States. It is the largest department store in the United States by retail sales and one of the top 20 retailers in America measured by annual sales revenue. It was started in the 1850s.
Last Major Update: <time datetime="2016-11-21″>November 21, 2016</time>[/vc_column_text][/vc_column][/vc_row]