Blue Nile Black Friday 2023 & Cyber Monday Deals
Are you ready to go shopping online at the Blue Nile Black Friday 2023 deals over Thanksgiving Weekend and Cyber Monday Week? We will bring you info about the biggest and best deals and discounts here when the savings are announced online or in an advertisement for Black Friday 2023.
Roundup from November 6, 2021:
Blue Nile is running a sale on select jewelry with savings of up to 30 percent off in order to help you find "the perfect jewelry for any holiday moment. The sale is subject to while supplies list and there are applicable terms and conditions. The sale code to use in the checkout is 2021BN. With the sale ending right before Thanksgiving week, we expect there will be another announced then with additional black friday jewelry deals.
2020 Deals:
Past years:
Blue Nile Black Friday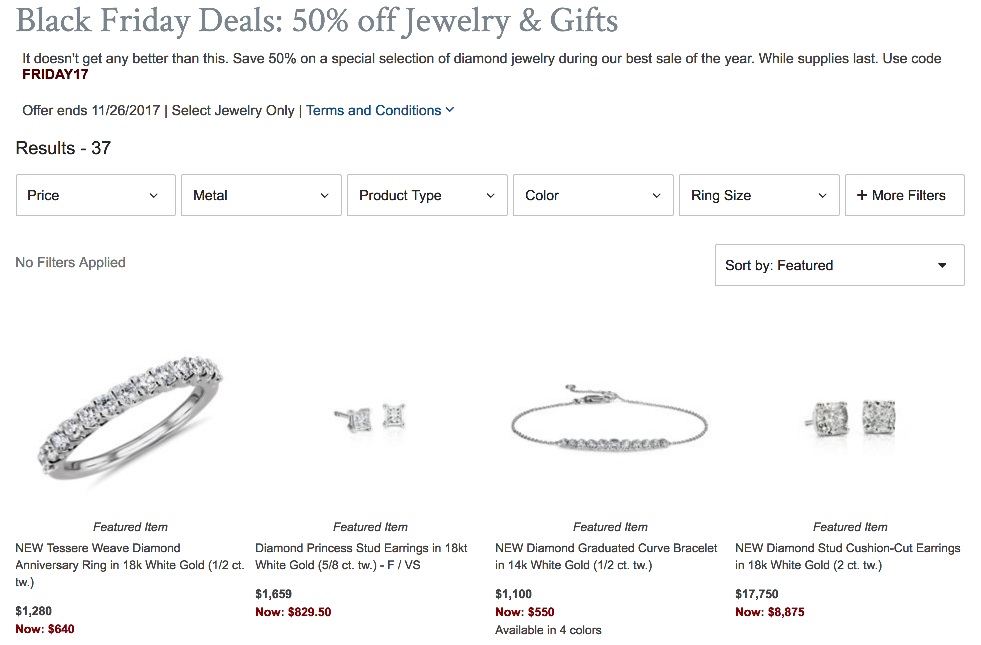 Blue Nile Cyber Monday
With coupon code, Blue Nile in 2016 offered free shipping on every order and an extra 50% off select diamond and gemstone jewelry.
About Blue Nile
Blue Nile is an online jewelry eCommerce store that sells diamonds, engagement rings, wedding rings, anniversary gifts and other jewelry.It was founded in 1999 and is based in Seattle, Washington.
Last Major Update: