DJI Phantom Pro 4 Black Friday Deals 2023 & Cyber Monday Drone Deals
Find the best deals on the DJI Phantom Pro 4 V2.0 during Black Friday 2023. From the start of November to Cyber Monday 2023, we will post all of the best sales on DJI drones from the DJI Phantom 4 series including the Phantom Pro 4 V2.0 here on Funtober so that after you finish your turkey on Thanksgiving Day, you can pick up a fun new toy.
The DJI Phantom 4 Pro has been replaced with the Phantom Pro 4 V2.0, which is a real beast in flight performance that is 60% quieter than the Phantom 4, as well as other improvements. It is an aerial imaging solution designed for the professional, with a 1 inch CMOS sensor for 20 MP photos and 4K/60fps video. Intelligent flying features make flying easier, and five direction obstacle sensing provides additional safety.
2022 Deals:
Amazon.com
. Past Deals: 2020 DJI Black Friday Deals: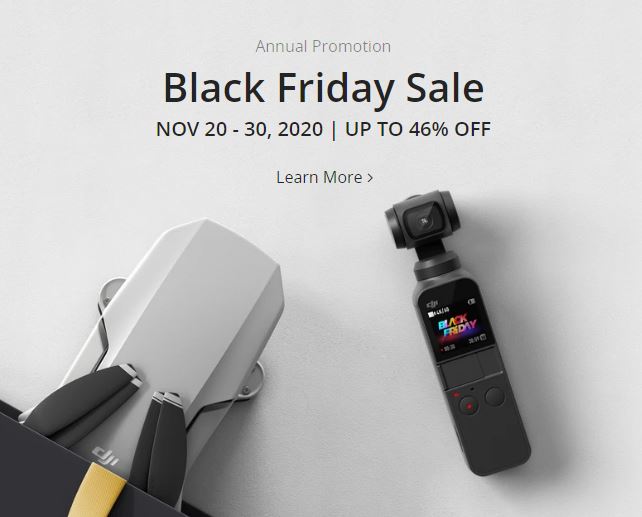 Here are the Phantom drones we will be searching for Black Friday deals on this year:
DJI Phantom 4 Pro V2.0
This is the updated Pro version with quieter flight and updated video transmission system. It has 1″ 20 MP CMOS sensor, 30 minute flight time, and obstacle sensing in 5 directions with four directions of obstacle avoidance. It is regularly priced from $1499.
The Pro V2.0 has an OcuSync HD video transmission system, which supports automatic dual-frequency band switching and connects to DJI Goggles wirelessly. As a result, you can enjoy exciting FPV flight at speeds of up to 45mph in S-mode.It also has new aerodynamic 9455S propellers and new FOC ESC drivers for better noise control and improved stability.
DJI Phantom 4 Pro
This is DJI's entry-level professional drone with powerful obstacle avoidance. It is similar to the Advanced however the Phantom 4 Pro has additional sensors for its obstacle avoidance.
DJI Phantom 4 Advanced
This is the entry level professional drone which provided an upgrade to the regular Phantom 4. It added forward vision, front obstacle avoidance, a better camera and new Lightbridge video system.
How does the Advanced compare to the Phantom 4 Pro? The Phantom 4 Advanced does not have rear vision sensors and two infrared sensors in its FlightAutonomy system. Also, its remote controller does not support the 5.8 GHz frequency band and Tapfly Backward has been removed.
How does the Phantom 4 Advanced compare to the Phantom 4? The uprated camera shoots 4K/60 fps video at a bitrate of 100 Mbps and stills at up to 20 megapixels. The maximum flight speed is slightly higher in P-mode, the max flight time is 30 minutes longer and the transmission range is extended to 7 kilometers. It also has an extended obstacle sensing range and new Intelligent Flight modes.
DJI Phantom 4 Black Friday 2019: If you are going to buy a DJI drone for a Christmas gift, the Thanksgiving sales present a great opportunity. Stop back to Funtober in November to see all of the DJI sales by the manufacturer and leading electronics retailers like Amazon and Best Buy.
DJI Phantom 4 Cyber Monday Deals: If you do not find a great pro drone deal on Thanksgiving Day or Black Friday, return here on the Monday after Thanksgiving to see what sales are offered online by DJI and others.