LG OLED & 4K TV Black Friday 2019 & Cyber Monday Deals
Find the best deals on LG TVs for Black Friday 2019 including the C8 and B8 TVs as well as cheaper 4K TV options here at Funtober. We have found all of the best online sales and price discounts in print ads on these OLED televisions from Thanksgiving Day to Cyber Monday 2019.
LG is a South Korean multinational electronics manufacturer established in the 1950s that now employs more than 80,000 people worldwide. It is headquartered in Seoul.
2018 Deals
Click Here to Save 15% or More Off LG 2018 Ultra HD TVs at Amazon
LG 75-Inch 75SK8070PUA 4K Ultra HD Smart LED TV (2018) – $1696.99 (save $1003)
LG 65-Inch 65SK9000PUA 4K Ultra HD Smart LED TV (2018) – $1296.99 (save $600)
LG 65-Inch 65SK8000PUA 4K Ultra HD Smart LED TV (2018) – $869.99 (save $303)
LG 65-Inch 65UK7700PUD 4K Ultra HD Smart LED TV (2018) – $846.99 (save $653)
LG 55-Inch 55SK9000PUA 4K Ultra HD Smart LED TV (2018) – $896.99 (save $300)
LG 55-Inch 55SK8000PUA 4K Ultra HD Smart LED TV (2018) – $696.99 (save $503)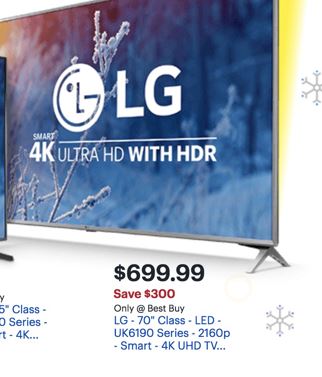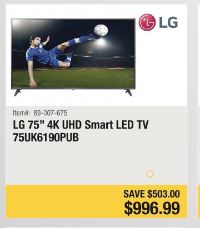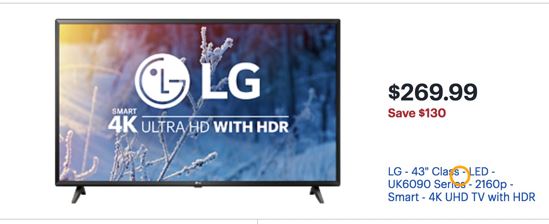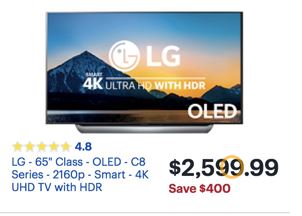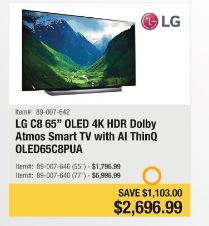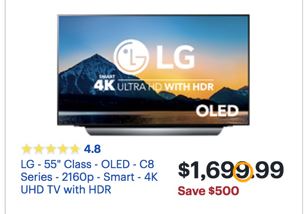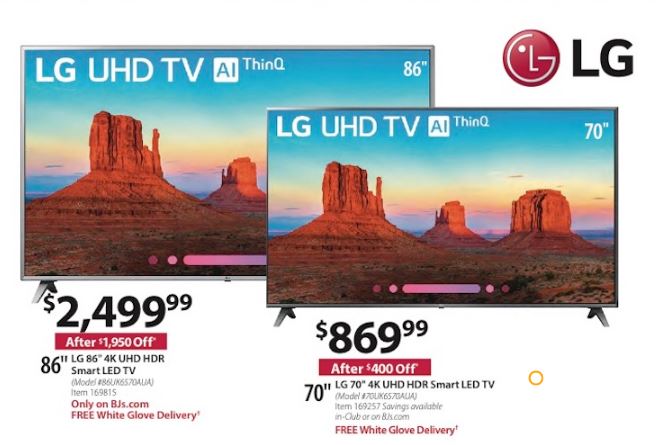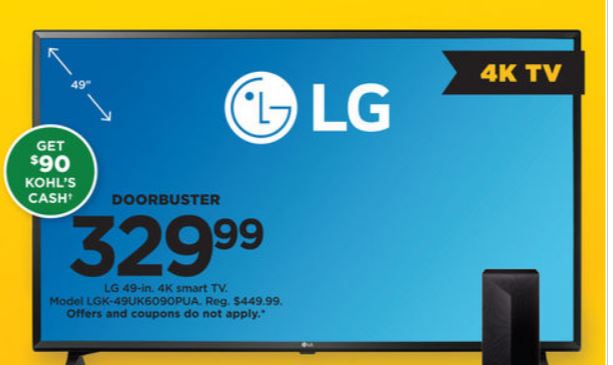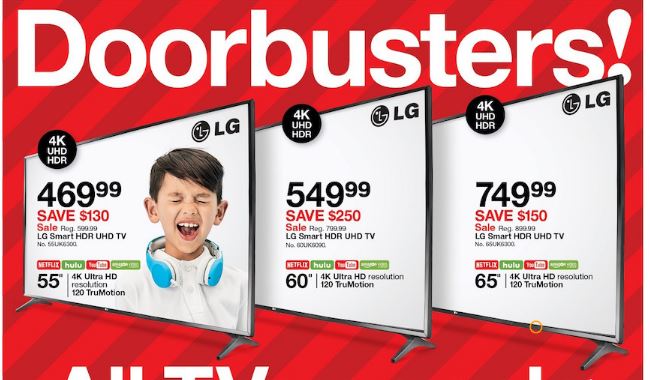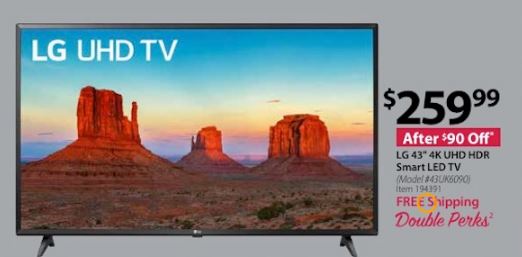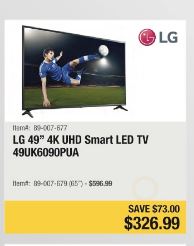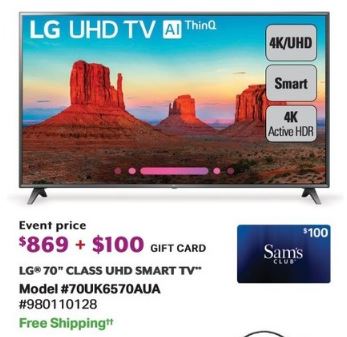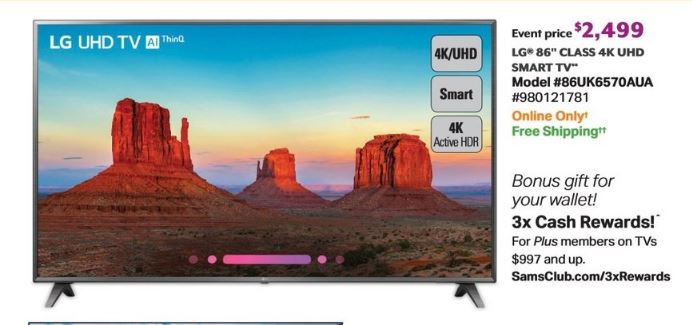 Wallpaper TV: It won the Best of the Best award at CES in 2017. It is called the Wallpaper TV because the W series of 4K OLED TV is wallpaper-thin (thinner than most smartphones according to some reports). The TV attaches directly to the wall (professional installation recommended).
LG C8 OLED TV: The 4K HDR Smart OLED TV with AI ThinQ has been called one of the best performing televisions to date and a picture quality that beats all competitors. Prices are typically starting around $1800 and going up from there.
LG B8 TV: It is the cheapest OLED TV, undercutting the C8. It is available at numerous retailers including Best Buy and Amazon online. The B8 was introduced at CES in January 2018, delivering a similar image quality but with a different processor.
2017 Deals
Here are some of the retail stores and online websites that offered deals on LG televisions for Black Friday and Cyber Monday in 2017:
Amazon
This sale on the B7A series offered the lowest price point for any OLED TV ever for eight days last year. The prices were:
65 inch LG OLED: $2300
55 inch LG OLED: $1500
Newegg
LG 65 inch 4K Ultra HD TV – $799.99 (save $600)
Best Buy
LG 43″ 4K Smart TV – $279.99 (save $150)
Black Friday 2019:
We will be closely following the Black Friday ads from electronics retailers and posting the deals here when they are leaked or released.
Cyber Monday 2019:
We will be checking websites on the Monday after Thanksgiving to find the best available price discounts online for Cyber Monday.
Stop Back Soon!
We will be posting the first deals shortly as they are leaked or announced in October. We encourage you to return in November 2018 to see the sales that will be happening during Thanksgiving 2019.
Last Major Update: