Nikon D750 D610 Black Friday 2019 & Cyber Monday Camera Deals
Find the best Nikon D750 and D610 camera deals for Black Friday 2019 and Cyber Monday here at Funtober. We search the leaked and released print and online Black Friday ads for great sales on these Nikon cameras including electronics retailers, photography websites, Amazon, Best Buy and other stores.
Nikon D750 Camera Deals:
D750 Body + Lens Kit – $1899.95 (save $1539.95)
Includes: AF-S NIKKOR 24-120mm f/4G ED VR Lens Kit
MB-D16 Multi-Battery Power Pack
D750 Body Only – $1399.95 (save $939.95)
We will post the biggest discounts on the D750 and D610 for Black Friday and Cyber Monday when they are published. Whether you are looking for a refurbished or new camera, you will be able to find deals on them over Thanksgiving weekend here.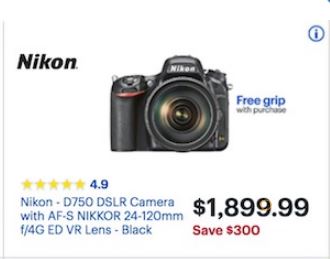 The Nikon D750 is a full frame DSLR camera with 24.3 MP, 51 auto focus points, ISO of 100 to 12,800 and Full 1080p HD. It is the FX advanced entry-level Nikon camera. The camera was initially released in September 2014.
The Nikon D610 is an entry level FX-format camera with 24.3 megapixels, 39 focus points, Full 1080p HD, standard ISO of 100 to 6400, built-in flash, wireless photo sharing and 6 frames per second continuous shooting at full resolution. The camera was initially released in October 2013.
The D750 has a better image processor, a more advanced auto focus system, slightly faster continuous shooting speed, and better ISO range.
Find Camera Deals at:
Black Friday 2019
We will post the best Nikon D750 Black Friday deals here when they become available. We will also be tracking and Nikon D610 deals as well.
Cyber Monday 2019
The best Cyber Monday sales are usually announced on the Sunday after Thanksgiving. Other discounts will be announced on Monday as online retailers encourage shoppers to take advantage of the start of the Christmas shopping season and pick up a few more deals before they have to pay more later. If there are any amazing discounts to kickstart the week after Thanksgiving, we will post them here!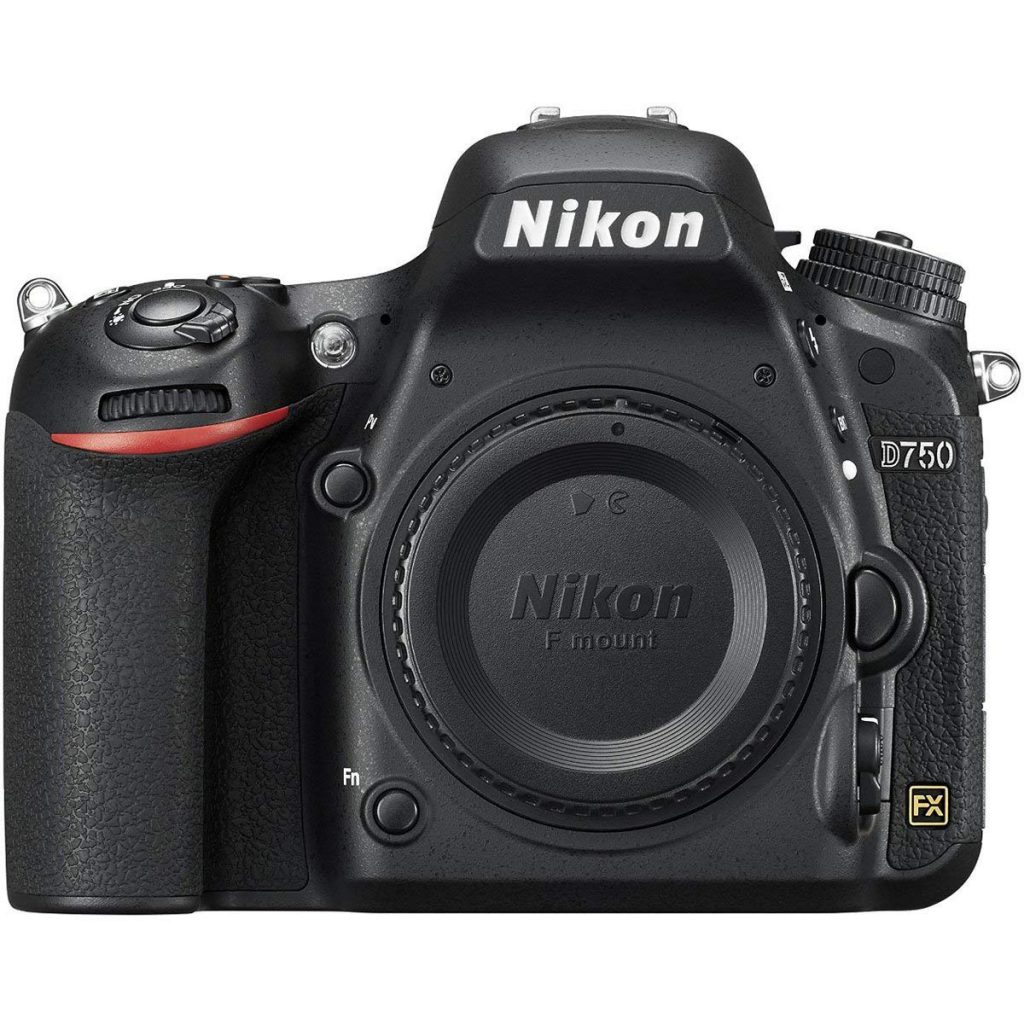 Nikon Black Friday 2019 Camera Deals
Nikon Camera Deals
Nikon Z7 & Z6
Nikon D3500 & D3400
Nikon D850
Nikon D810
Nikon D750
Nikon P1000
Nikon D500, D7500 & D7200