Canon PowerShot SX70 HS, SX60 Black Friday Deals 2023
Find the best deals on the Canon PowerShot SX70 and SX60 superzoom cameras during Black Friday 2023. Funtober will search all the online discounts and print ads for sales between Thanksgiving Day and Cyber Monday 2023 at Amazon, Adorama, B&H and Best Buy for this set of Canon cameras.
Shop the Canon sale and discounts for refurbished cameras.
Canon SX70
Information about the new Canon PowerShot SX70 HS Superzoom was released by Canon on September 20, 2018. It has a 65x Optical Zoom Lens (2730mm with ZoomPlus!), 20.3 MP CMOS imaging sensor and 4K video capabities. High definition OLED Electronic Viewfinder for crisp viewing of the image from the lens, as well as RAW format compatible. Image stabilization with the DIGIC 8 processor. High speed continuous shooting at up to 10 frames per second. The new SX70 will be available in November 2018 at a regular price of approximately $549.
The Canon SX70 will be competing in the marketplace this year against the new Nikon Coolpix 1000, which also has an incredible telephoto lens. However, the Nikon P1000 has a regular price at $999 (with sale prices around $899), so the SX70 is price competitive. It also has a higher max sensor resolution, faster continuous shooting, 75 more shots with a single charge, and weighs half as much.
On the other hand, the Nikon has an external flash shoe for flash photography, longer tele reach, more flexible focal coverage and faster lens at the wide aperture.
Canon SX60
The Powershot SX60 HS was announced by Canon in September 2014. It replaced the SX50 as Canon's latest digital ultrazoom bridge camera then. It has a 65x optical zoom lens which is the equivalent of 21 to 1365mm in the 35mm format. Includes a 16.1 MP maximum resolution and rear LCD monitor.
We bought a refurbished SX60 camera on Black Friday directly from Canon a few years ago and we love it. We got a great deal because the camera had already been on the market for a year or so. The telephoto lens has allowed us to capture some amazing photographs. The two things that we consider drawbacks are its low light photography and the fact that the autofocus may take several tries at the longest levels. However, it has taken thousands of great photos for us over the years and we would recommend it for any use case where you need a longer lens to shoot farther away.
Find Camera Deals at: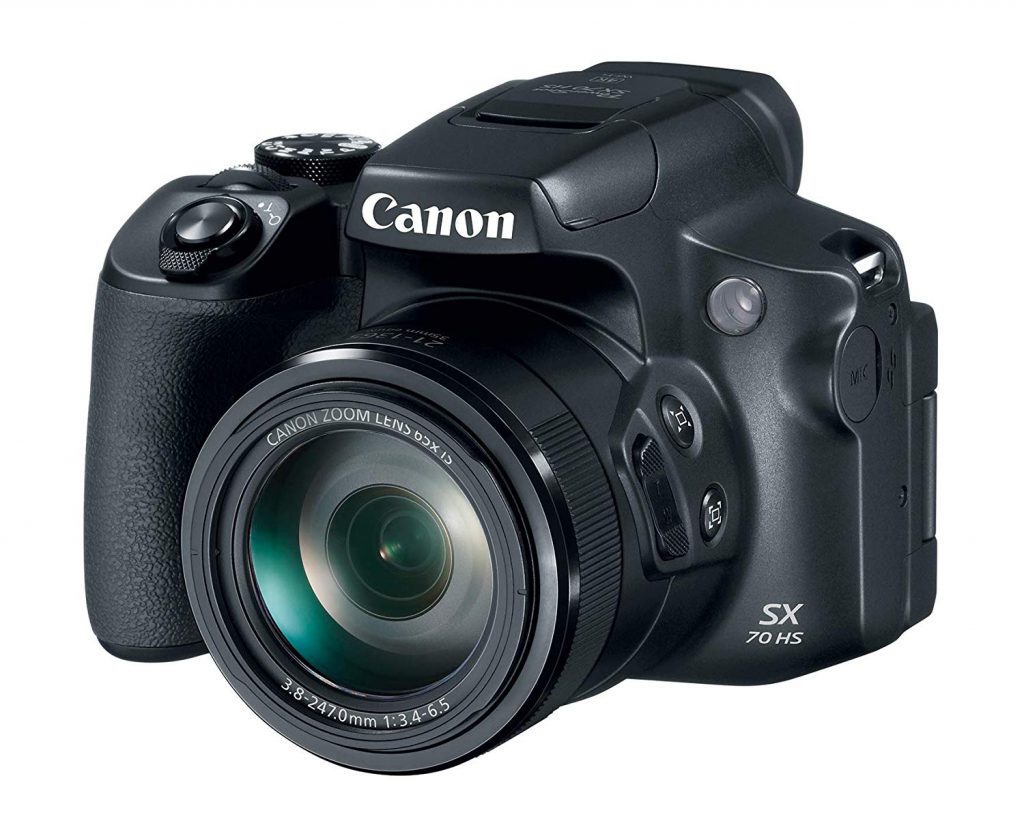 2018 Deals:
Canon Deals on Amazon – Click Here
Canon Powershot SX60 – $449 (save $100)
Black Friday 2019 Deals:
We will post all of the best SX70 camera Black Friday deals over the Thanksgiving weekend here at Funtober. If we see any SX60 deals we will collect them here as well.
Cyber Monday 2019 Deals:
See all of the Canon Powershot superzoom discounts available online on the Monday after Thanksgiving here at Funtober.
Black Friday has historically kicked off the Christmas shopping season and we are very excited this year to help you get a great deal on an early gift for either yourself or a family member.
Last Major Update:
Canon Black Friday 2020 Camera Deals
Where to Look for Black Friday Camera Deals:
Best Buy - As the nation's leading specialty retailer for consumer electronics, the Best Buy Black Friday ad and online deals usually match some of the best camera sales around. They cater to both the pro and amateur photographer with deals on cameras at both levels. They usually has some of the best amateur camera and lens bundle combinations around during Black Friday.
Amazon - The nation's top retailer usually has some of the best discounts on older cell phones over the Thanksgiving weekend. It's always worth checking out the Amazon Black Friday deals before you make a purchase over Thanksgiving Weekend.
Walmart - Walmart is known for its great Black Friday deals on consumer electronics and that usually includes amateur cameras. In 2020, Walmart split the Walmart Black Friday ad into three ads across November and in addition to a security camera they also had a sale on the GoPro Hero 7 action camera. We typically see Walmart camera deals featuring a low priced, older model amateur all-in-one DSLR camera.
Adorama - Adorama is a New York City camera and film equipment store that sells to amateur and professional photographers. It is one of the nation's largest mail order and retail photo suppliers. The Adorama Black Friday ad typically offers sales prices throughout November as it kicks off its holiday deals early. As a leading camera retailer, it offers sales and price discounts on many products of the top camera manufacturers including Canon, Nikon and Sony.
B&H Photo - B&H Photo Video is one of the largest non-chain photo and video equipment stores in the United States. It was founded in 1973 and has a store in Manhattan. B&H caters primarily to equipment used by professional photographers and videographers, as well as amateurs. You can expect that the B&H Photo Black Friday sale and Holiday sales will include discounts on some of the top cameras brands, video and audio equipment around.
Canon - This Japanese imaging company has produced some of the top DSLR, mirrorless and professional lenses for photographers. Every year in November they launch the Canon Black Friday deals on their website for their cameras and lenses. These discounts are usually replicated at other top camera retailers like Best Buy and Adorama.
Nikon - This multinational imaging company with its headquarters in Japan offers big Nikon Black Friday deals every November, followed by a holiday sale to kick off the Christmas shopping season. If you are looking for a new Nikon camera or lens for yourself or a family member that loves photography, this is the time to pony up to save big!
Sony - Sony has become one of the leading providers of mirrorless cameras including the Sony A9 and the A7R IV cameras, making the Sony electronics website a must have stop for those looking for pro and prosumer cameras during the Sony Black Friday sale.
Last Major Update: