Tent, Hiking Backpack and Camping Gear Deals on Black Friday 2023
Find the best Black Friday deals in 2021 on camping and backpacking gear including tents, backpacks, sleeping bags, coolers and other equipment for hiking and the outdoors. We'll scour all of the Black Friday and Cyber Monday ads online and in print to make sure that you are aware of the very best deals over Thanksgiving Weekend.
2022 Deals:
Find more Black Friday deals right now at Amazon.com.
Past Deals:
2020 Deals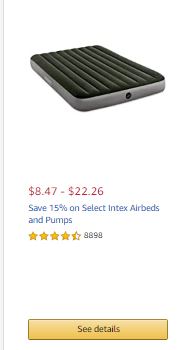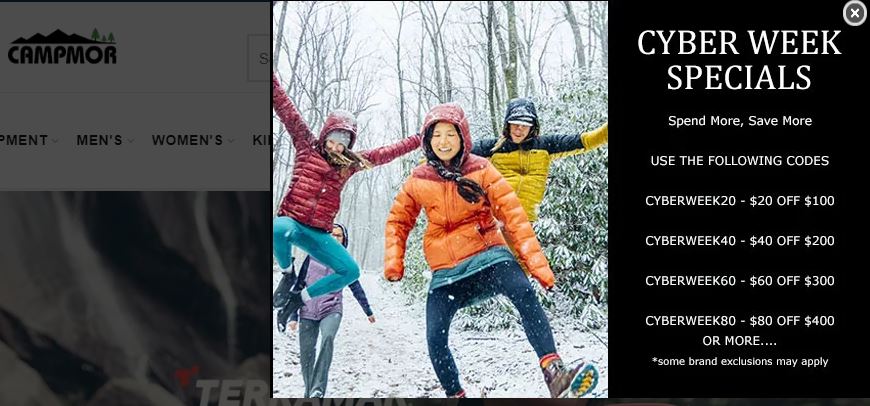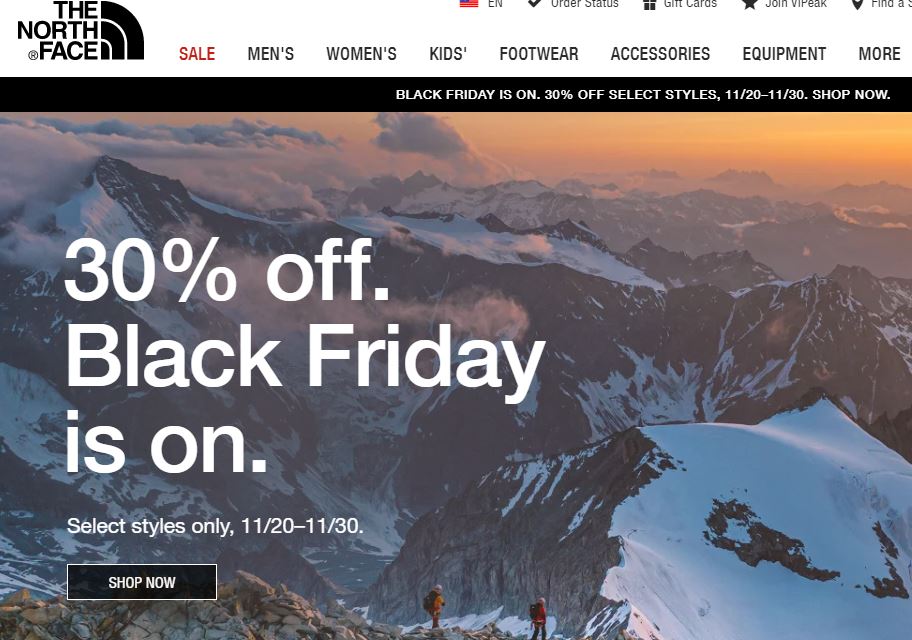 2018 Deals
Camping Deals on Amazon (Click the name for the products):
Gregory Backpacks
Camping Gear Deals from Therm-a-Rest, MSR & More
Osprey Backpacks
Camelback Hydration Packs
Camelback Stainless Water Bottles
More Deals:
Tents
We've seen a wide variety of tents in our exploration of the national parks.We've encountered family group tents, backpacking tents, hammocks, tree tents and more.We know that each tent serves its own purpose and sometimes you need more than one in your closet.The big, heavy tent with a high ceiling that you bought for car camping simply isn't going to cut it when you have to carry it on the trails for days in a backpack.We'll be on the lookout for advertisements offering deals on tents of all types over Thanksgiving weekend.Whether you are looking for a tent for a particular purpose or something for the kid's to use in the backyard, we'll be posting the deals on tents for you here.
Hiking Backpacks
I bought my massive Gregory Denali 105L backpack at an REI Garage Sale at a big discount from the regular price two years ago.We were just getting started planning a few trips and I just couldn't pass it up.So you know that I love a good deal on backpacking equipment.It has been a great purchase, going with us on several trips last year including Yellowstone and Isle Royale.We have a smaller women's backpack and a separate pack for day hikes from a trailhead where we are leaving our car.We'll do our best to gather the ads for backpacks of different types here, and let you pick out your favorite one for yourself!
Sleeping Bags
If you've ever been camping in the late spring in Yellowstone (before Memorial Day weekend), then you know the importance of having the right sleeping bag.And you know that on the second or third day of your hike, you need a lightweight bag because every extra ounce matters.We bought our cold weather bags at REI, and we also have a summer sleeping bag for car camping that we randomly purchased at a well-known retailer.Whether you are looking for something that will keep you warm when it's cold and snowy or a more limited bag to keep you cozy in the cool outdoor nights of summer, we'll be hunting down the savings on them and posting them here for you
Yeti Coolers and Other Camping Coolers
Balancing price here, we ended up buying the Coleman 5 Day Extreme 50 Quart (with wheels) a year and a half ago before a trip.It has served us well so far in our explorations of the national parks.But that doesn't mean that at least one member of Funtober hasn't been dreaming of a Yeti cooler one day.So we will definitely be keeping a track on any good sales in this department, and not just for you!
Other Accessories
We will also be keeping our eyes out for discounts on other hiking and camping gear including camp furniture, cooking gear, water filtration systems, showers, and first aid kits.When we find good deals, we will post them here.We hope you will return throughout Black Friday 2017 and Cyber Monday in order to find what you are looking for this Christmas season.
Cabela's: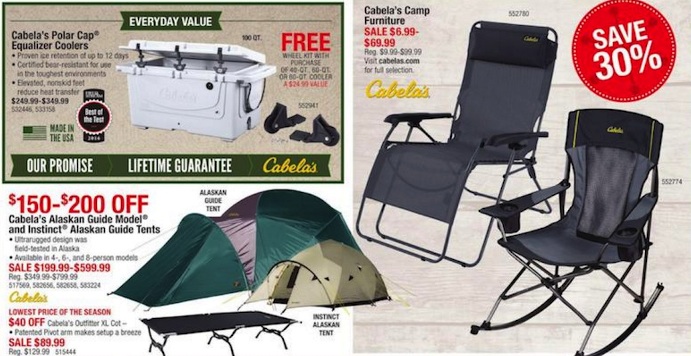 Dick's Sporting Goods:
Bass Pro Shops: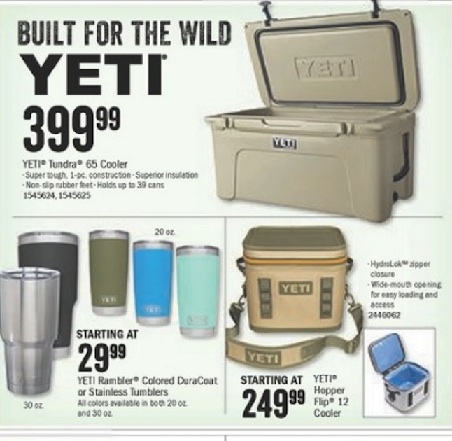 Walmart Deals: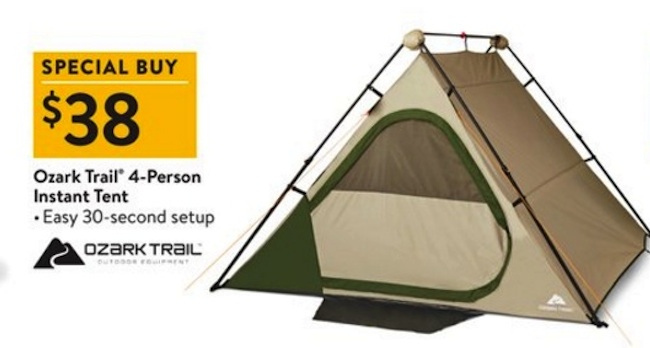 Looking for some deals?Try:
REI – They will close their stores on Black Friday for #OptOutside but we expect they will once again have deals over Thanksgiving weekend and online.
Backcountry.com – They love gear and the mountains.Find even more deals on their affiliated site, Steep and Cheap.
We hope that some of you decide to follow REI's lead this year.We love the REI #OptOutside campaign and have chosen to spend a good deal of Black Friday outdoors in past years.There's at least one photo floating around the internet of us hiking around Hawk Mountain in Pennsylvania on a beautiful November day with the hashtag.
But we also believe that you can get both great savings and spend time outdoors over Thanksgiving weekend.It doesn't have to be an either-or proposition.With sales frequently running online over the weekend and in-store sales starting earlier than ever at many retailers, we expect that you'll be able to take advantage of many of the best discounts on outdoor gear even if you opt outside for some portion of Friday.
Last Major Update: