Fitbit Inspire & Alta HR Black Friday 2020 & Cyber Monday Deals
Find the best deals on the Fitbit Inspire and Alta HR during Black Friday 2020. From Thanksgiving Day to Cyber Monday 2020, we will be searching the ads and sale announcements for the biggest price discounts on health and fitness activity trackers and smart scales.
2020 Black Friday Deals on Fitbit Inspire and Alta
Kohl's has Fitbit Inspire 2 for $69.99 (plus earn $15 Kohl's Cash) during the week of Nov 22, both in-store (beginning at 8am the 22nd; stores are closed on Thanksgiving) and online (beginning 12:01am on the 22nd).
Best Buy has Fitbit Inspire 2 for $69.95, both in store and online beginning Sunday, November 22.
Target has Fitbit Inspire 2 for $69.95.
Walmart has Fitbit Inspire 2 for $69.

2019 Black Friday Deals:
Fitbit Inspire HR – $69 @ Walmart (save $30)
Fitbit Inspire HR – $69.99 @ Kohls (save $30 + $15 Kohl's Cash)
Fitbit Inspire – $49.99 @ Kohls (save $20 + $15 Kohl's Cash)
Fitbit Inspire – Save $20-30 @ Best Buy
Here are the budget Fitbit fitness trackers and heart rate monitors that we will be following the price on in November:
Fitbit Inspire – This is Fitbit's budget activity tracker. During Prime Day, the device was discounted on Amazon by $20 to reach a low price of $49.95.
Inspire HR – A budget heart rate monitor and activity tracker that is regularly priced at $99.95. It has 24/7 heart monitoring to track cardio and 15 goal-based exercise modes to optimize workout routines. Wareable hypothesized that this fitness tracker might drop as low as $60 during Prime Day 2019. Although it didn't get that low in the summer, it will probably get there either this fall or next (after the Alta HR inventory has been sold).
Alta HR – The Fitbit Alta HR has been replaced by the Inspire HR. Retailers in the past have dropped the price of the Alta HR as low as $89.95 for a savings of $65 off the regular price during big online sales. If retailers have excess inventory this fall, it could see sales of more than 50% off the regular price to get rid of them and make way for the lower priced Alta HR.
Fitbit Inspire Black Friday 2019
We will post all of the sales for the Inspire here when they are available. We expect they will begin being leaked in early November, so stop back then!
Fitbit Inspire Cyber Monday Deals
If you do not pick up your Fitbit Inspire earlier in the holiday weekend, stop back here on the Monday after Thanksgiving to find the latest news about the lowest price available.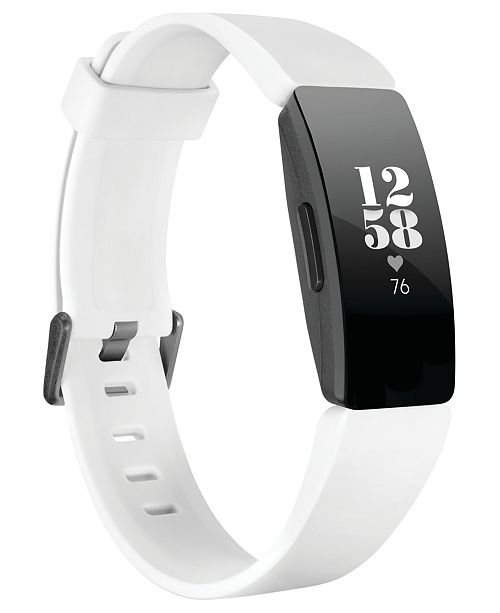 Last Major Update: