Kohls Black Friday Ad Deals 2017
Shop Black Friday and Cyber Monday in 2017 at Kohl's for some of its biggest deals of the holiday shopping season on TVs, jewelry, watches, toys.
Black Friday Ad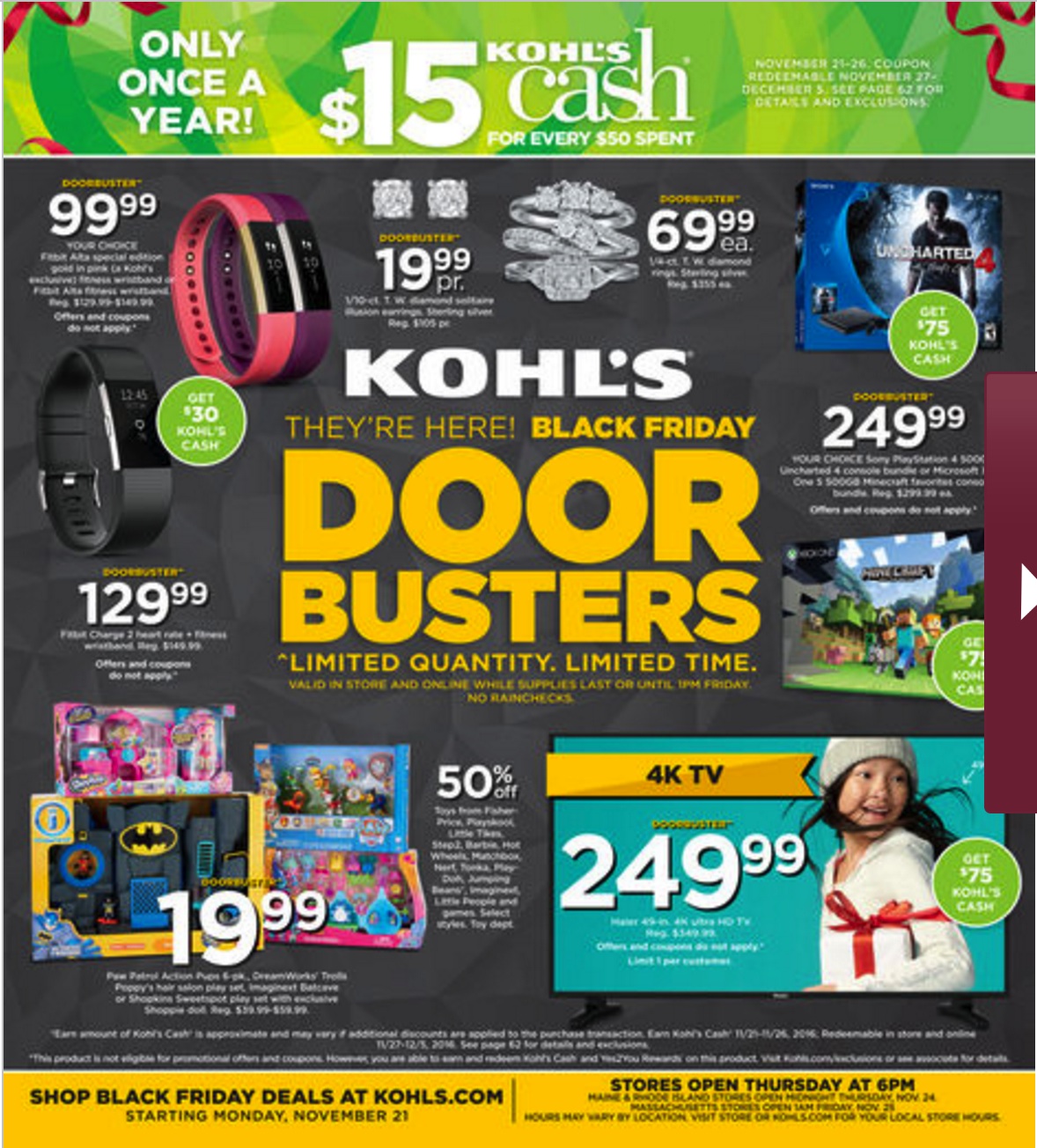 Cyber Monday Ad
The online deals and discounts for Cyber Monday 2017 have not been released yet. Here are a few of the savings available on the Monday after Thanksgiving last year: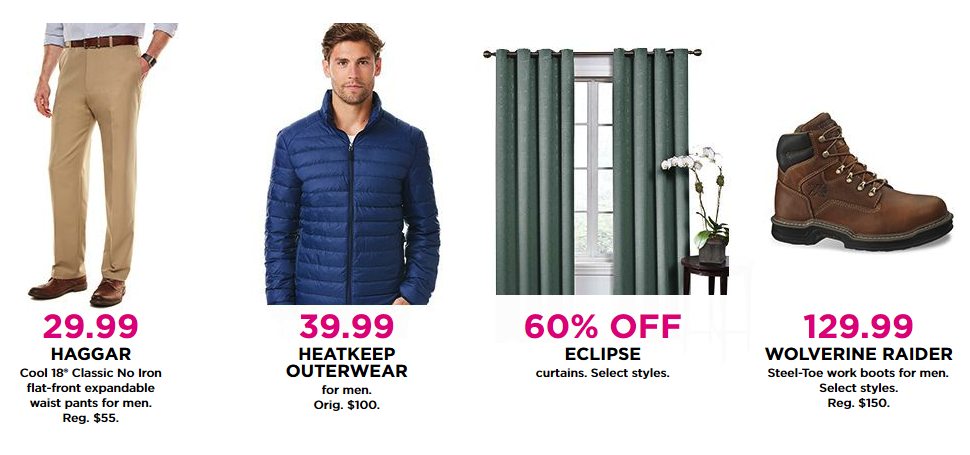 Coming Soon
We will post the hours and return policy for this store during Thanksgiving when they become available.
Past Kohl's Black Friday and Cyber Monday Deals (2015)
Kohl's offered its deals online starting the Monday before Thanksgiving. However, it also added in store only door busters on Friday to make it "the best black friday ever." These days included a 32-in. LED HDTV for $99.99, a 3-stone 1/4 ct. diamond ring for $69.99 and 50% off select toys in the toy department.
Over the course of the week, Kohls offered $15 in Kohl's cash for every $50 spent. Some local stores also opened for shopping starting on Turkey Day at 6 PM Thursday evening.
In 2015, Kohl's released a 4 page Cyber Week Spectacular ad because it had "Savings so big, Monday's just not enough." The advertisement flyer included deals and savings on kitchen appliances, electronics such as remote controlled drones, and toys such as the balancing scooter.
About Kohl's
Kohl's is the second largest department store in the United States by retail sales and the largest measured by the number of stores. It opened its first department store in 1962, nearly two decades after Maxwell Kohl opened his first supermarket in Milwaukee. Kohl's has over 1,100 stores operating in 49 states and has traded on the New York Stock Exchange since 1992.
Last Major Update: