Best Drone Black Friday 2021 & Cyber Monday Deals
We're putting together a list of drone deals for Black Friday. We will examine the published and online ads for the best savings from Thanksgiving Day to Cyber Monday 2021 on hobby RC quadcopters to professional photography drones with HD cameras and video recording to First Person View (FPV) fixed-wing drones. If you are looking to buy a drone for Black Friday 2021, you will find your options here. Shop for discounts on drones from DJI, Cheerwing, Parrot, 3DR, Holy Stone, EACHINE, QCopter, TOZO, Force1, UDI, Sky Viper, Hubsan and other options.
DJI – The market leader in consumer drone technology with easy-to-fly drones and aerial photography systems.It is a Chinese technology company headquartered in Shenzhen, Guangdong and founded in 2006.
3DR – 3D Robotics was a producer of consumer drones, ready-to-fly quadcopters and fixed wing UAVs based in Berkeley, California.It was founded in 2009.
Parrot – A French manufacturer of wireless products that has purchased a number of startups in the drone industry over the past five years.It's products include the Disco FPV, a smart flying fixed-wing drone, the Bebop 2 drone, mini-drones Rolling Spider and umping Sumo, as well as its first: the Parrot AR.Drone.
Eachine – A manufacturer of quadcopters, FPV equipment and racer drones.
Holy Stone – A Chinese seller of radio control drones, quadcopters and other toys.
UDI – A Radio Control helicopters and vehicles company established in 2010 to provide hobby grade products at an affordable price.It has a series of basic and FPV drones including the Voyager, Discovery, Predator, Kestrel, Lark, Firefly, Peregine and Navigator.UDI is located in the Guangdong Province of China.
Sky Viper – Sky Viper drones are a brand of Skyrocket Toys.Skyrocket is a tech-entertainment company with offices in Hong Kong and Los Angeles.They also make the immersive GPS-enabled battlefield Recoil, a 360 degree VR entertainment system, and a high-tech robot Mebo.
Hubsan X4 – Hubsan is a series of small, lightweight remote controlled quadcopters.It includes first person view (FPV) drones that have a built-in video camera sending a live feed to the user.Hubsan's headquarters are located in the Nanshan District of Shenzhen, China.
Stores will start releasing their deals for Black Friday 2019 starting in late October or early November.We will update this page when the ads are released.On Black Friday, we expect you may be able to find substantial deals on drones.Last year, there were doorbuster sales offering discounts of more than 50% on certain lower priced items and savings on higher priced drones of up to $300.In general, we expect you will find deals offering a total of 30 percent to 40 percent off for the best savings on drones.
2018 Deals:
DJI deals
Mavic 2 Fly More Combo – $379 (save $190)
DJI Mavic Pro Platinum – $999 (save $100)
DJI Mavic Pro Platinum Fly More Combo – $1299 (save $100)
DJI Mavic Air – $699 (save $100)
DJI Spark Controller Combo – $359 (save $40)
Spark Fly More Combo – $459 (save $100)
Tello – $79 (save $20)
Tello Boost Combo – $99 (save $50)
DJI Googles Racing Edition – $449 (save $100)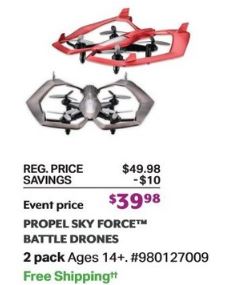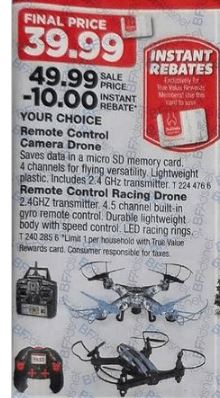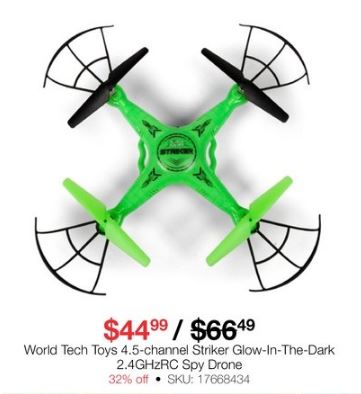 2017 Deals at Kohls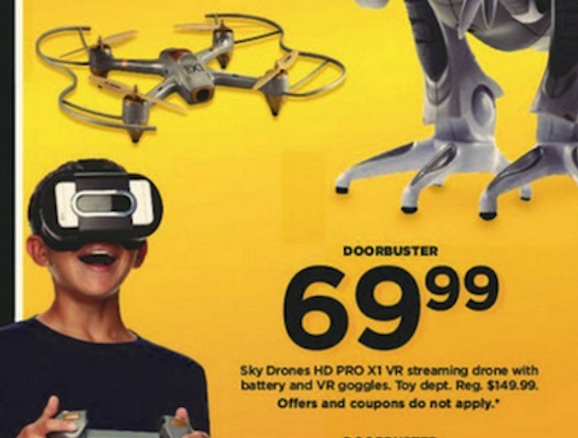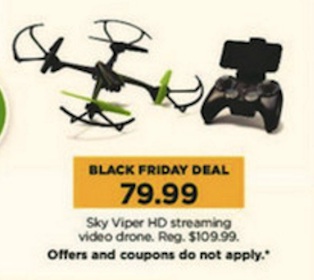 Sears Deals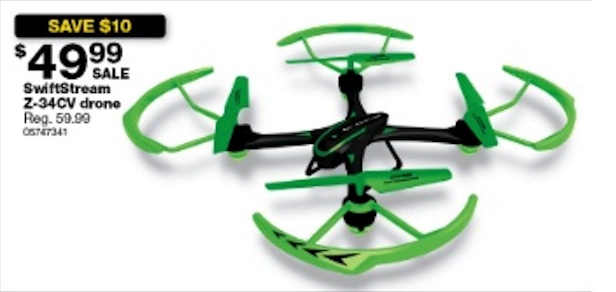 Bass Pro Shops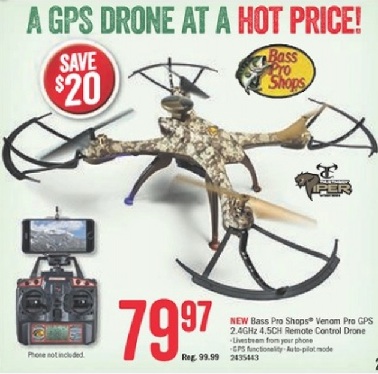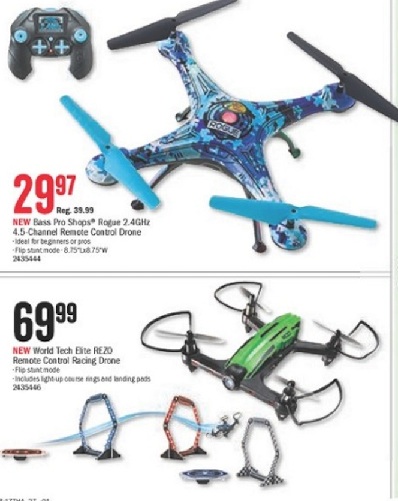 Best Buy Drones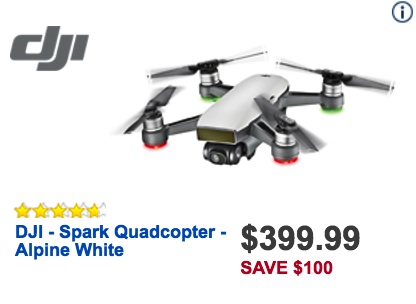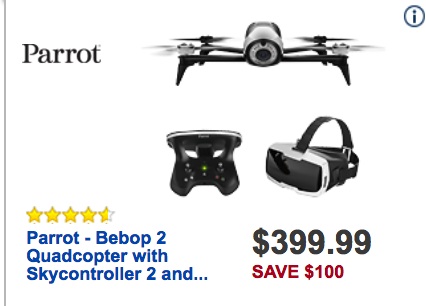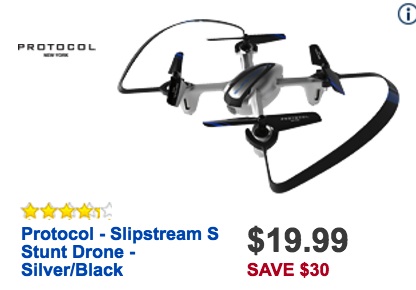 Staples: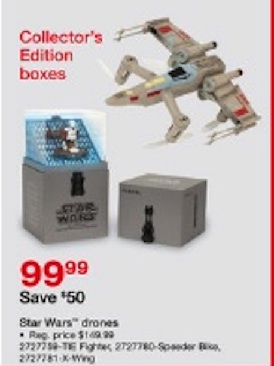 Office Max and Office Depot: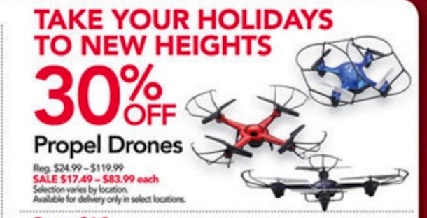 Macys: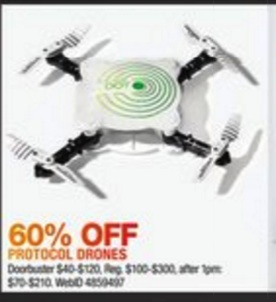 Target: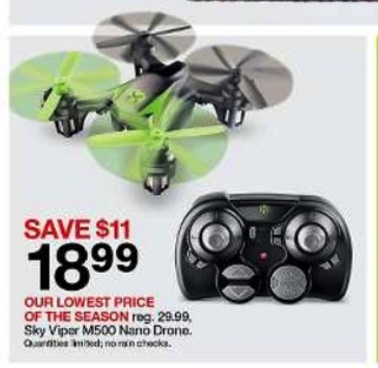 Walmart: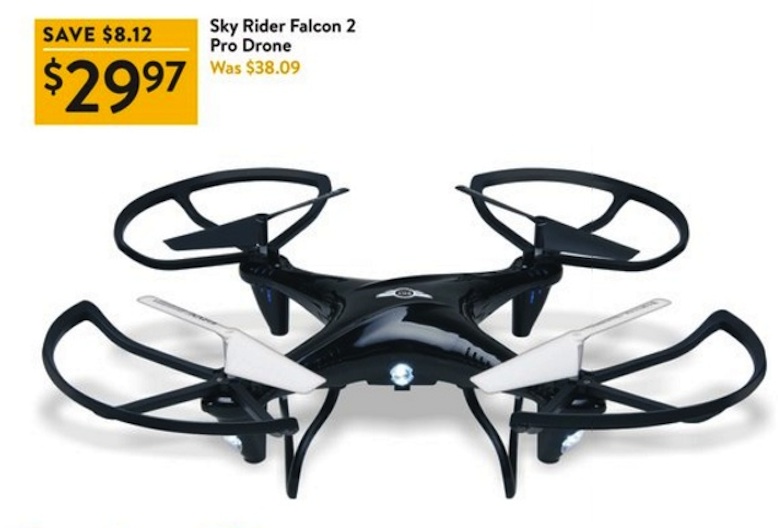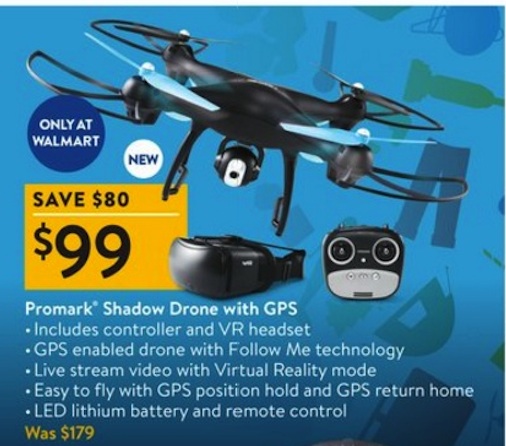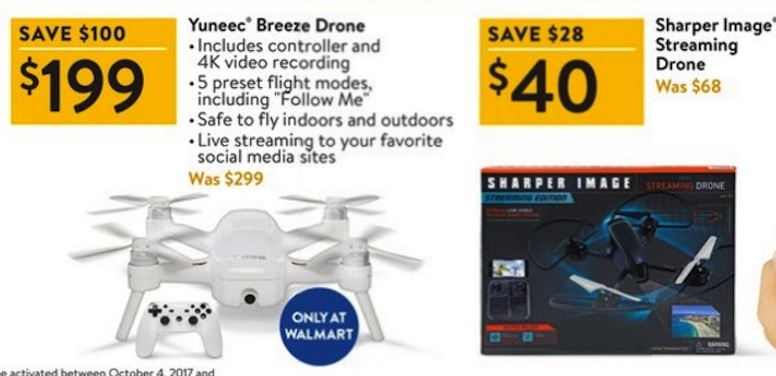 Meijer (Thursday only) Deals: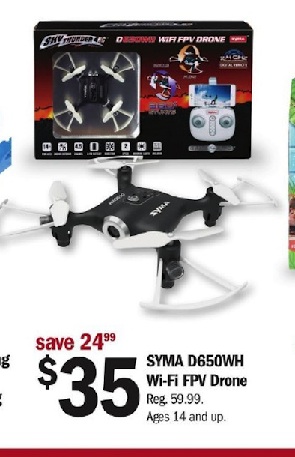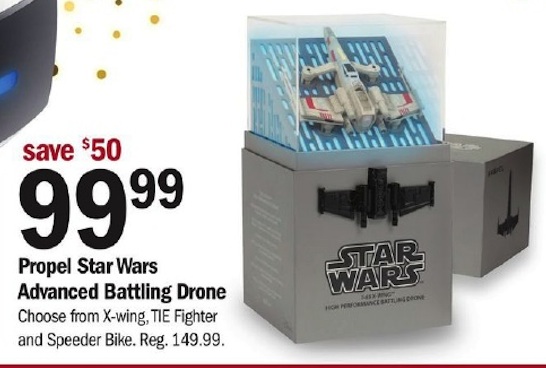 Newegg:

Bonton: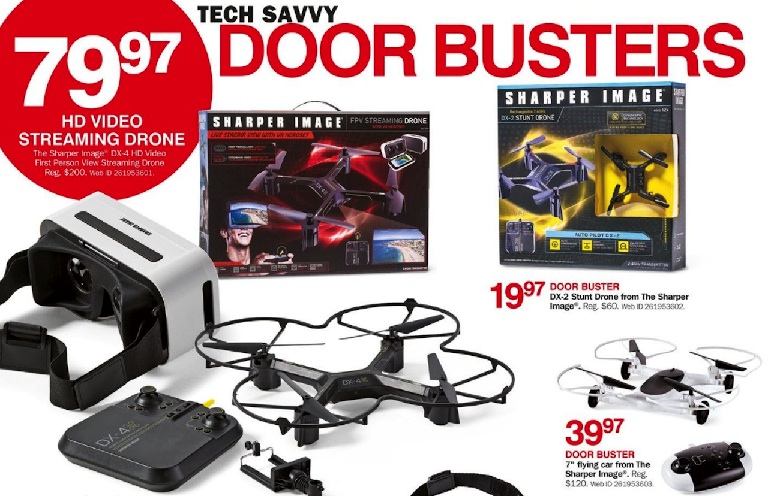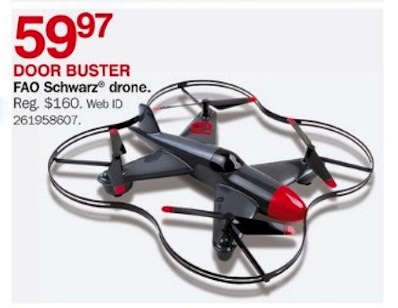 JC Penney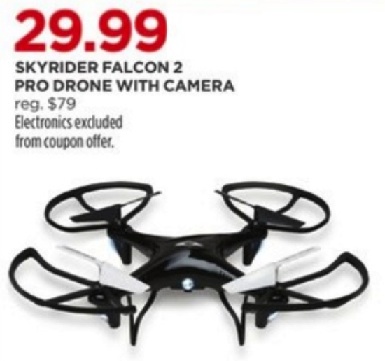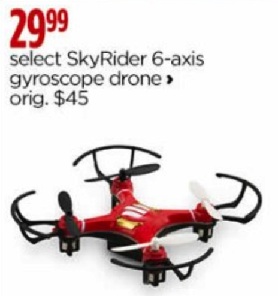 Check back regularly for updates on the best deals from your favorite retailers to kick start the holiday shopping situation.
Last Major Update:
Drone Black Friday 2020 Deals:
Current Sales on Amazon: