Nikon D810 Camera Black Friday 2020 & Cyber Monday Deals
Find the best Black Friday 2020 and Cyber Monday deals on the Nikon D810 camera over Thanksgiving weekend. Funtober will search Nikon.com, Amazon, Adorama, B&H, Best Buy and more stores and websites to bring you the biggest sales on this popular Nikon camera. If you don't have time to check out all of the Black Friday ads yourself, stop by Funtober to find the lowest prices this year.
The Nikon D810 camera was "replaced" by the Nikon D850, which started shipping in September 2017. As a result, Nikon may be offering big discounts on bundles for this professional grade FX camera in during Black Friday or Cyber Monday 2018. However, the D850 has more pixels, more focus points, higher Max ISO, a higher LCD Screen resolution, longer battery life, as well as built-in bluetooth and wireless connections.
The D810 is still a popular camera even though it is no longer the top-line Nikon camera. It has 36 MP sensor resolution, 51 focus points and 15 cross type focus points, max battery life of 1200 shots, video resolution of 1920 x 1080, and a LCD screen resolution of 1,229,000 dots. The Nikon D810 is lighter, has a built-in flash, and is cheaper than the D850.
The D810 replaced the D800, which is the used Nikon camera that I bought recently in order to shoot landscape and wildlife photography. The D810 is an upgrade over the D800, but I found the D800 at a great price. It is more of a camera for landscape photography than wildlife photography, but it is serving the purpose for me.
This line of professional high resolution cameras will probably get an upgrade over the next year or two with a new model that has a rumored 60+ MP sensor. This will make the D800 and D810 even more affordable on the used camera market than they were before.
Find Camera Deals at:
Black Friday 2019
We expect to start seeing discounts on Nikon cameras like the D810 in early November as the ads from major retailers like Best Buy are leaked onto the internet. The camera manufacturers and high end camera shops will follow shortly thereafter to give their customers a preview of what they will be able to buy as an early Christmas present.
Cyber Monday 2019
The Black Friday discounts should be extended onto the Monday after Thanksgiving but it is hard to say from year to year whether the discount will be as good as early in the weekend or whether it will offer bigger savings.
2018 Deals:
Nikon D810 Camera Deals:
D810 Body + Lens Kit – $3299.95 (save $1229.95)
Includes: AF-S FX NIKKOR 24-120mm f/4G ED VR Lens Kit
D810 Body Only – $2799.95 (save $629.95)
The Nikon D810 is a full frame SLR digital camera first released in July 2014. The regular price for the body only is around $2,100 for a certified refurbished and $3,000 for a brand new body. The D810 bundle with a 24-120 mm VR lens starts regularly priced at around $4,100.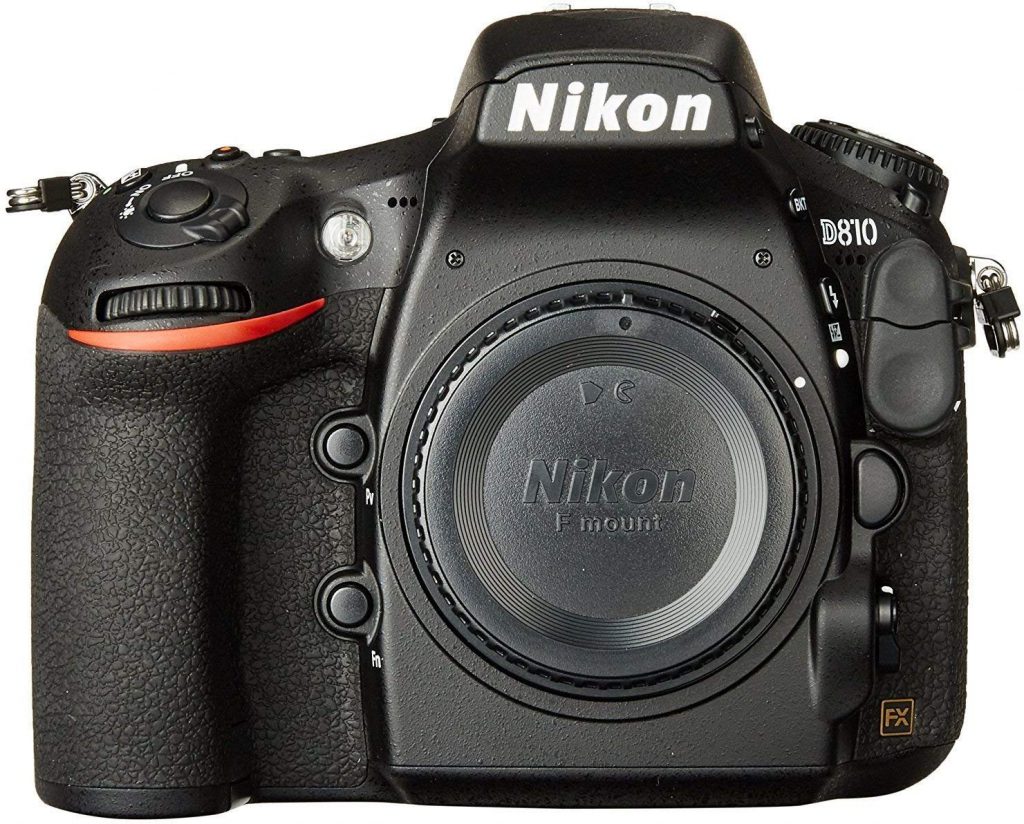 Nikon Black Friday 2020 Camera Deals
Last Major Update: