Nikon D850 Camera Black Friday Deals 2023 & Cyber Monday Deals
Find the best Nikon D850 camera deals for Black Friday 2023. Funtober will search for the sales on this high end Nikon camera between Thanksgiving and Cyber Monday 2023 on Nikon.com, Amazon, Adorama, Best Buy and many more stores and websites. If you are looking for big savings on one of the best semi-pro cameras that money can buy, stop by Funtober over Thanksgiving 2023 to find the lowest prices this year on the Nikon D850.
2022 Deals:
Find more Black Friday deals right now at Amazon.com.
Past Deals:
The Nikon D850 camera (body only) is available for under $2800 currently at Amazon, Best Buy and Adorama. No word yet on what it will be priced at on Thanksgiving, Black Friday and Cyber Monday. We are closely tracking the Nikon D850 Black Friday 2019 deals and will post here if there is any change between now and Cyber Monday 2019!
Stats:
45.7MP Full Frame Format
Back Side Illuminated CMOS Sensor
Advanced 153 Point AF System
High Speed: Up to 7 FPS, Expandable to 9 FPS
4K UHD Full Frame Video
Silent Live View Photography Mode
3.2 Inch Tilting Touch LCD Screen.
The rumor is that the Nikon D850 replacement will not happen in 2020 and is more likely in 2023. Nikon has been working on its line of mirrorless cameras – and a high resolution Nikon camera with a 61 MP sensor is reportedly in the works; people are calling this the Nikon Z8. The replacement to the D850 is believed to be getting the same sensor when it is upgraded.
People are already starting to speculate about it – with at least one person calling it the Nikon D860 and another online magazine calling it the Nikon D880. Why would there be any question as to what the replacement is called? Because the D850 replaced the D810 in the Nikon camera lineup – so it is not unprecedented. Before that in the high resolution camera lineup was the D800, so they obviously like to keep people guessing. Regardless of what it is called – we will have the Black Friday deals on it as soon as we can.
Most people do not need a 45 megapixel camera since the primary means to view most photos these days is online (which enables a lower resolution) and it requires large memory cards, fast computer graphics cards, and lots of data storage capabilities. A 45 MP resolution is really designed for large prints, and that is just not what most people are using them for.
I have recently upgraded to the Nikon D800 and it takes great photos. It is definitely not a point and shoot camera however. It requires quite a lot of learning and experience to get used to it if you have never had a professional camera before. At the same time, if you are looking to learn the art of photography, this can be a great device which enables a variety of different art forms.
Nikon Deals at Adorama
Nikon D850 – $2796.95 (save $500)
The prices posted were available on October 30, 2019.
The Nikon D850 is a full frame SLR digital camera first announced in Summer 2017 that started shipping in September 2017. Compared to the Nikon D810, the D850 has more pixels, more focus points, higher Max ISO, a higher LCD Screen resolution, longer battery life, as well as built-in bluetooth and wireless connections. The only thing missing is the flash, which was removed under the assumption that most photography enthusiasts are going to buy an external flash to go with this Nikon camera.
The D850 has a 45 MP sensor resolution, 153 focus points, 99 cross type focus points, Max ISO of 25,600, 4K video with max resolution of 3840 x 2160. LCD screen resolution of 2,359,000 dots. It has a maximum continous shooting speed of 7 frames per second.
The Nikon D850 is a fast, high resolution camera that compares favorably with the flagship Nikon D5 at a more affordable price. Many reviews by camera enthusiasts consider it perhaps the best camera on the market.
Find Camera Deals at:
Black Friday 2019
We expect to start seeing discounts on Nikon cameras like the D850 in early November as the ads from major retailers like Best Buy are leaked onto the internet. The camera manufacturers and high end camera shops will follow shortly thereafter to give their customers a preview of what they will be able to buy as an early Christmas present for themselves.
The D850 will have been out on the market for a year so it is possible that it will be on the list of cameras where there is a discount. However, given that it is still one of the latest full frame professional cameras to be released by Nikon, there may not actually be any discounts on it this year and we may have to wait until Black Friday 2019.
Cyber Monday 2019
The Black Friday discounts should be extended onto the Monday after Thanksgiving but it is hard to say from year to year whether the discount will be as good as early in the weekend or whether it will offer bigger savings. If there is a discount on this camera, we recommend buying it over Black Friday and not waiting until Monday. However, if there are any worthwhile Cyber Monday discounts, we will post them here when they are available.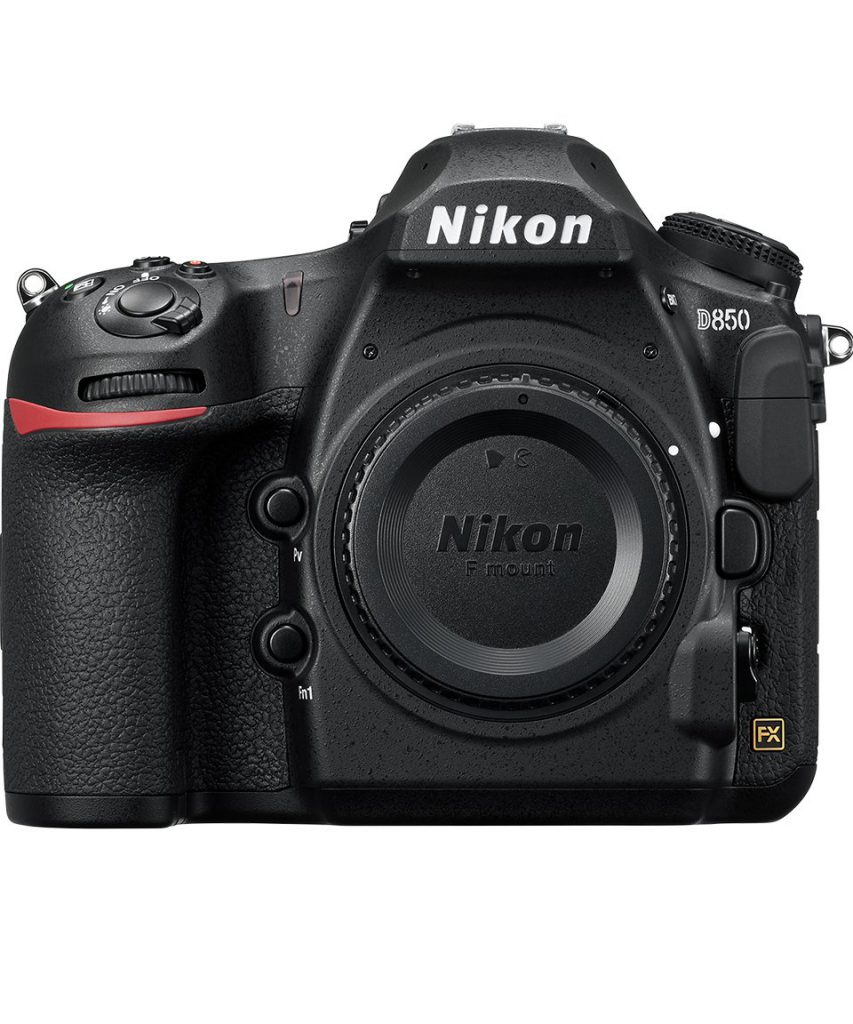 Nikon Black Friday 2020 Camera Deals
Where to Look for Black Friday Camera Deals:
Best Buy - As the nation's leading specialty retailer for consumer electronics, the Best Buy Black Friday ad and online deals usually match some of the best camera sales around. They cater to both the pro and amateur photographer with deals on cameras at both levels. They usually has some of the best amateur camera and lens bundle combinations around during Black Friday.
Amazon - The nation's top retailer usually has some of the best discounts on older cell phones over the Thanksgiving weekend. It's always worth checking out the Amazon Black Friday deals before you make a purchase over Thanksgiving Weekend.
Walmart - Walmart is known for its great Black Friday deals on consumer electronics and that usually includes amateur cameras. In 2020, Walmart split the Walmart Black Friday ad into three ads across November and in addition to a security camera they also had a sale on the GoPro Hero 7 action camera. We typically see Walmart camera deals featuring a low priced, older model amateur all-in-one DSLR camera.
Adorama - Adorama is a New York City camera and film equipment store that sells to amateur and professional photographers. It is one of the nation's largest mail order and retail photo suppliers. The Adorama Black Friday ad typically offers sales prices throughout November as it kicks off its holiday deals early. As a leading camera retailer, it offers sales and price discounts on many products of the top camera manufacturers including Canon, Nikon and Sony.
B&H Photo - B&H Photo Video is one of the largest non-chain photo and video equipment stores in the United States. It was founded in 1973 and has a store in Manhattan. B&H caters primarily to equipment used by professional photographers and videographers, as well as amateurs. You can expect that the B&H Photo Black Friday sale and Holiday sales will include discounts on some of the top cameras brands, video and audio equipment around.
Canon - This Japanese imaging company has produced some of the top DSLR, mirrorless and professional lenses for photographers. Every year in November they launch the Canon Black Friday deals on their website for their cameras and lenses. These discounts are usually replicated at other top camera retailers like Best Buy and Adorama.
Nikon - This multinational imaging company with its headquarters in Japan offers big Nikon Black Friday deals every November, followed by a holiday sale to kick off the Christmas shopping season. If you are looking for a new Nikon camera or lens for yourself or a family member that loves photography, this is the time to pony up to save big!
Sony - Sony has become one of the leading providers of mirrorless cameras including the Sony A9 and the A7R IV cameras, making the Sony electronics website a must have stop for those looking for pro and prosumer cameras during the Sony Black Friday sale.
Last Major Update: