Fishing Black Friday Deals on Rods, Reels, Tackle 2023
Anglers will find a great deal on fishing tackle during Black Friday 2023 and Cyber Monday. We will be checking the Black Friday ads for the major outdoor retailers and websites in order to bring you the scoop on the best discounts over Thanksgiving weekend. We expect that stores such as Bass Pro Shops, Cabelas, Gander Mountain, and Dick's Sporting Goods will all have great deals for fisherman. Whether you are into bass fishing, fly fishing or saltwater pursuits, we'll help you outfit your next trip out to the lake or stream.  
Black Friday 2023 Fishing Deals
We are excited to be back with all of the best Black Friday deals on fishing rods and reels, lures, flies, tackle boxes and more this year. If you live in a warm climate, Black Friday and Cyber Monday can be the perfect time to pick up some gear for the winter and early spring at an affordable price. If you live in the frigid northern United States, it is the perfect time to stock up on warm clothing and new ice fishing gear. And if you are a family man (or woman), than it can be the perfect time to pick up deals on everything you need to take your kids family.
Find more Black Friday deals right now at Amazon.com.
Bass Pro Shops and Cabelas Black Friday Deals
The joint Cabelas and Bass Pro Shops Black Friday ad for Black Friday 2021 contained 48 pages of deals on outdoor gear, including a Garmin fish finder, Tackle Bag, Carbonlite baiting reel and casting/spinning rods, Johnny Morris spinning reel and Baitcast Reel, Stok-O kit, Weekend Tackle Bag, and Cabela's Synch Outfits (fly rod, reel and case).
Dick's Black Friday Deals
Last year the Dicks Black Friday ad featured an extra 50% off all clearance tackle (excluding lures and terminal). They also offered $20 off your order of $100 or more if you signed up for exclusive offers by their text alerts program. The advertisement was short (only five pages long) but you can be sure that they had additional deals online and in-store for fishing fans.
2020 Deals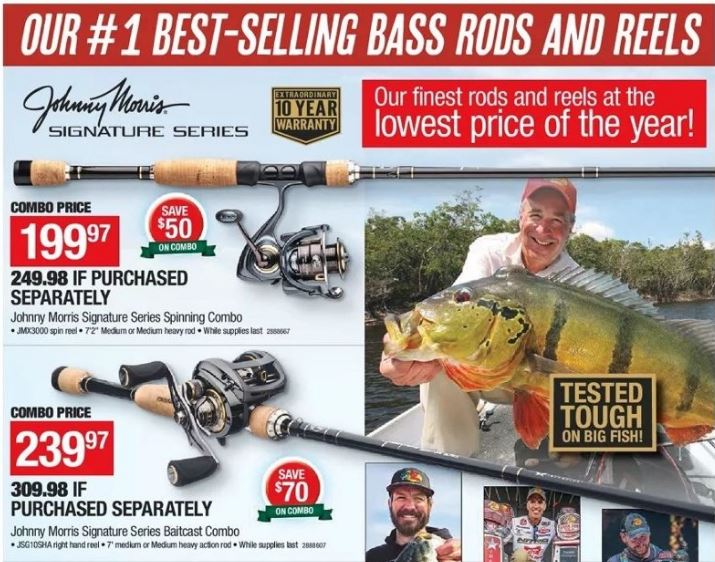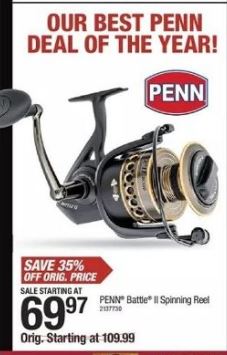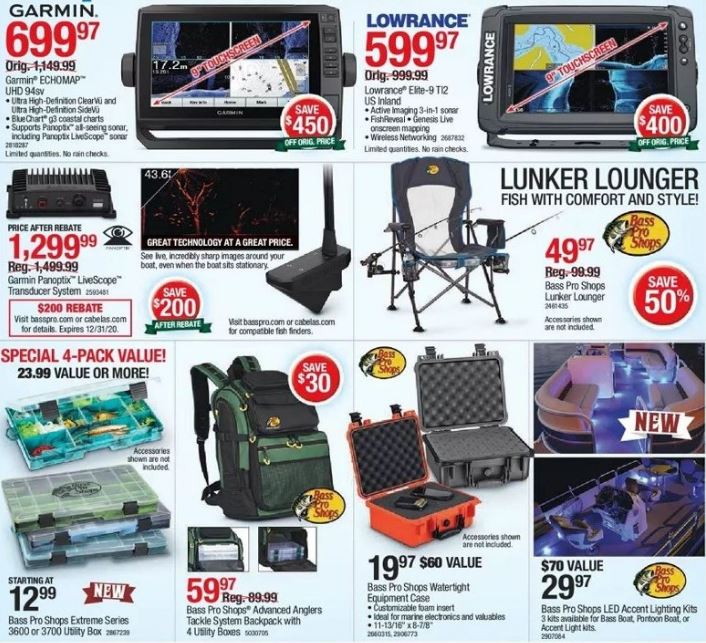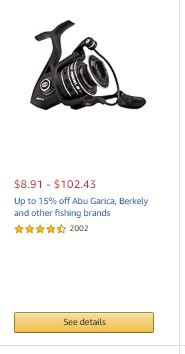 Fishing Rods & Reels
Fly Fishing
Tackle Box
Fish Finders
Kayaks
Ice Fishing
2018 Deals
Save up to 20% on Plano fishing on Amazon.
Save up to 23% on Penn Fishing Spinning Reels
Abu Garcia BMAX3 Baitcast Fishign Reel – $33.55 (save $17.40)
KastKing Baitcasting Reel – $39.98 (save nearly $18)
Abu Garcia Catfish Commando Rod + Reel Combo – $78.99 (save $21)
See all of the Gander Outdoors Deals – click here
See all of the Bass Pro Shops Deals – click here
Fishing Reels: Most stores with fishing gear will offer a good deal on at least one spinning reel. Stores with extensive fishing departments typically also offer a deal on baitcasting reels for bass or pike fishing.
Fishing Rods: Most casual fisherman buy their rod and reel in a combo. But once you get to the top of the sport, you may want to match your own equipment to get the very best performance. We'll keep an eye out on different fishing poles when they
Fly Fishing Outfits: Get ready for the trout fishing opener with a new fly rod and reel.
Kids Fishing Kits: Get your child ready to journey out on the lake with you next year with their first fishing rod and reel.
Ice Fishing Tackle and Gear: If you can't wait until spring to start fishing again, pick up the right cold weather fishing gear to keep you save and having fun. In the past, we have seen sales on heated cabins, clothing, ice augers, ice fishing combos, lures and even portable heaters.
Tackle Bags and Boxes: This is a common item to see on sale around Black Friday. If your tackle box is totally disorganized, use the offseason to get it back to ship shape with a new tackle bag to carry your gear.
Fishing Lures: The right lure for the job depends on many factors, including weather, color, size, and the type of fish you are looking to catch. If you fish in a variety of conditions and bodies of water, you will need a number of different baits to lure in a big catch.
Fish Finders: Find the fish every time with a device that helps you figure out their location, depth and position to return later (via GPS). Black Friday can be a great time to add one to your boat for cheap.
Bass Pro Shops: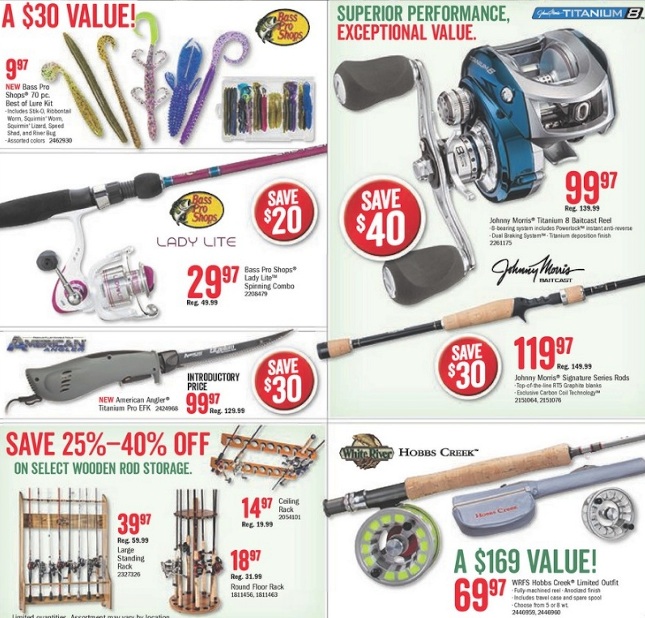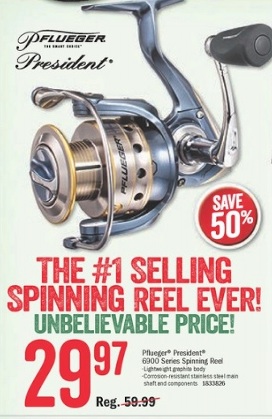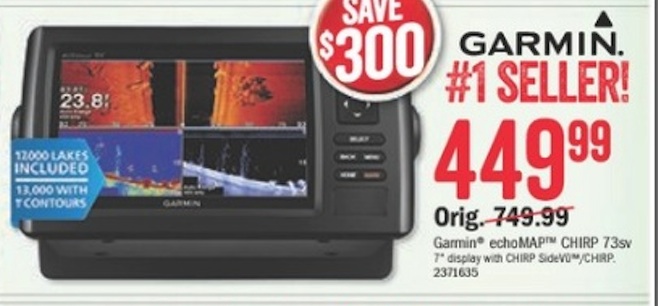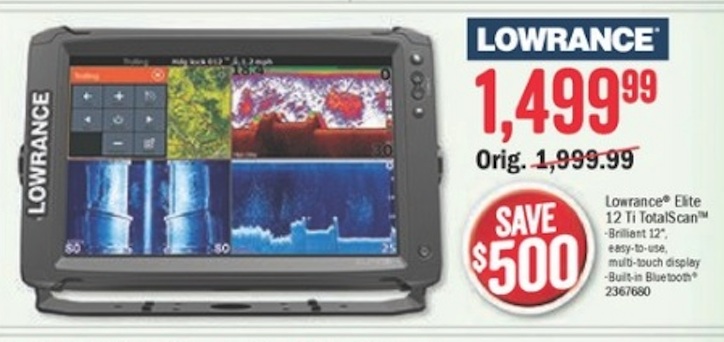 Cabelas: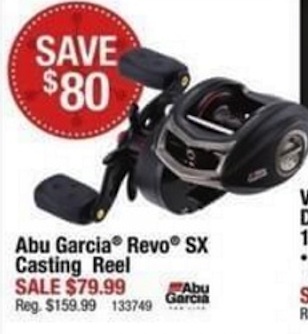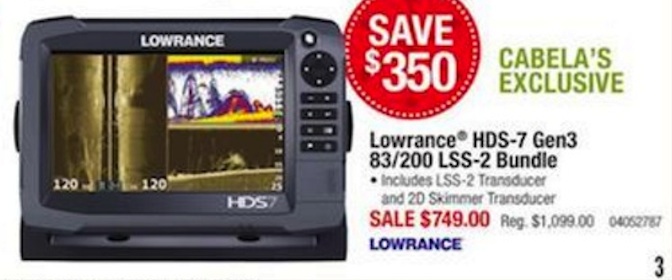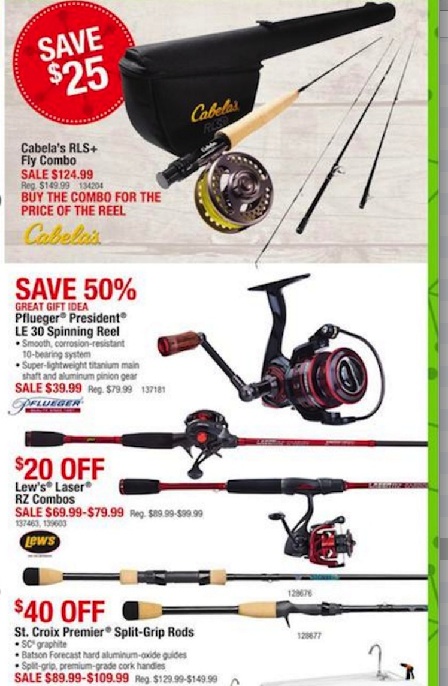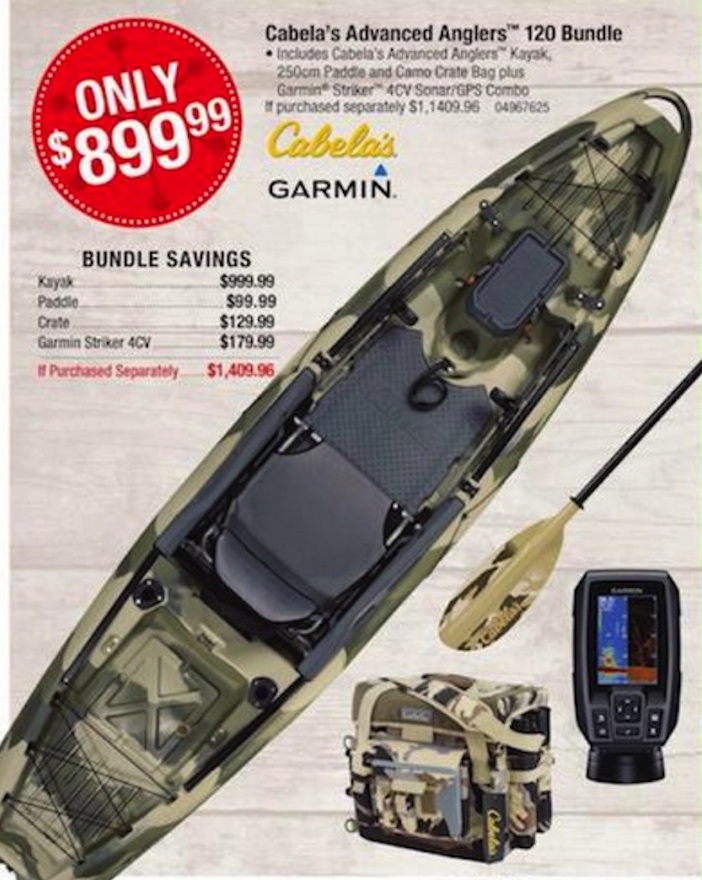 There's still a few days before Black Friday 2017. We'll be gathering the deals and discounts as they are announced or leaked in online and print ads. If you are looking to pick up some new fishing gear this Christmas season, stop back during Thanksgiving to see what we have found.
Other Fishing Websites with Black Friday deals in the past:
Tackle Direct – This leading fishing outfitter with its flagship retail store and headquarters in Egg Harbor township has a large inventory of fishing tackle for saltwater, freshwater and fly fishing. Their online store has more than 80,000 fishing products available from top manufacturers.
Sportsman's Warehouse – An American outdoor sporting goods retailer founded in 1986 which operates stores in 29 states as well as an online store with hunting, fishing, camping, shooting and outdoor gear. Bass Pro Shops was bought by the parent company of Bass Pro Shops and Cabelas.
Deeper Fish Finder – A manufacturer of Deeper castable, wireless fish finders founded in 2012. Products include the Start, Chirp 2 and the Pro series. The Deeper App provides for an enhanced fishing experience by permitting you to plan, log and analyze your fishing trips, well as create your own maps/scans.
Orvis – This adventure company was founded in the 1850s in Manchester, Vermont to offer fly fishing equipment, and the company continues to provide products for fly fishing and wingshooting along with sportswear, fine gifts and home furnishings, luggage, and travel accessories. Between retail and outlet stores, there are about 100 stores.
Abu Garcia – A fishing reel and equipment manufacturing company founded in Sweden that is now owned by Pure Fishing. Abu Garcia rods and reels are sold at top outdoor retailers as well as on the company's website.
Penn Fishing – PENN Fishing Tackle was founded in 1932 and is now known for its heavy duty rods and reels such as its spinning reels for saltwater fishing.
Berkley Fishing – This premium brand of fishing tackle was founded in Spirit Lake, Iowa in the 1930s and is now owned by Pure Fishing which also owns PENN. In addition to its product placements in leading outdoors retailers, Berkley also has an online store where it sells its fishing tackle.
Karl's – Karl's Bait & Tackle was started in 2018 by the other KVD (Karl VonDibble) after he served as the spokesperson for Mystery Tackle Box for years. He is known as a passionate angler that is always wearing waders. The mission of Karl's is to help passionate anglers discover amazing new fishing products and save money.
Susquehanna Fishing Tackle – Susquehanna is a fishing tackle store owned and operated by the Acord family. They have fishing rods and reels, waders, clothing and fishing gear to target many different experiences including saltwater, trout, fly fishing, and sportfishing for walleye, catfish, salmon, steelehead, panfish, and smallmouth/largemouth bass.
Walmart – Walmart is known for everyday low prices and that includes its fishing rods, reels and other tackle. There are more than 4000 retail Walmart stores in the United States
Academy Sports and Outdoors – Academy Sports + Outdoors is one of the nation's largest sporting goods and outdoor stores with more than 250 stores. They offer hunting, fishing, and camping equipment and gear, among other things. Academy is headquartered in the Houston Texas area out of Katy, TX.
Amazon – The nation's top online retailer has become a prominent place to buy fishing equipment due to the great prices, products and discounts available on its site.
Field & Stream – This former monthly magazine is a retailer and online shop that now has 17 stores stretching from the East Coast to Texas. They are a subsidiary of Dick's Sporting Goods and have a large selection of camping, hunting & fishing gear from top brands. The Field & Stream Black Friday ad from 2020 had a large quantity of hunting gear and fishing deals.
Sheels – This employee owned Midwest-based sporting goods store started out as a hardware and farm store before converting exclusively to sporting goods. They now have a large selection of fishing items like fishing lures, rods and reels. Their website says they will have fashion, footwear, fishing, camping, fitness and exercise equipment, and more including top athletic brands, leading outdoor gear, fashion clothing, and more. Other items expected include Nike, Under Armour, Patagonia, The North Face, SOREL, Hey Dude, Crocs, and more.
FishUSA: America's Tackle Shop.
Anglers Center: Outfitting the Serious Saltwater Angler Since 1958.
Tackle Warehouse – A San Luis Obispo, CA based fishing store and online website with guaranteed low prices.
Red's Fly Shop – Located in the Pacific Northwest, they are one of the largest online fly fishing retailer's in the world.
Trident Fly Fishing – A fly fishing specialty retailer based in Maine that also sells online.
Last Major Update:
Current Sales on Amazon: