Fishing Black Friday 2021 Deals on Rods, Reels, Tackle
Anglers will find a great deal on fishing tackle during Black Friday 2021 and Cyber Monday. We will be checking the Black Friday ads for the major outdoor retailers and websites in order to bring you the scoop on the best discounts over Thanksgiving weekend. We expect that stores such as Bass Pro Shops, Cabelas, Gander Mountain, and Dick's Sporting Goods will all have great deals for fisherman. Whether you are into bass fishing, fly fishing or saltwater pursuits, we'll help you outfit your next trip out to the lake or stream.  
2020 Deals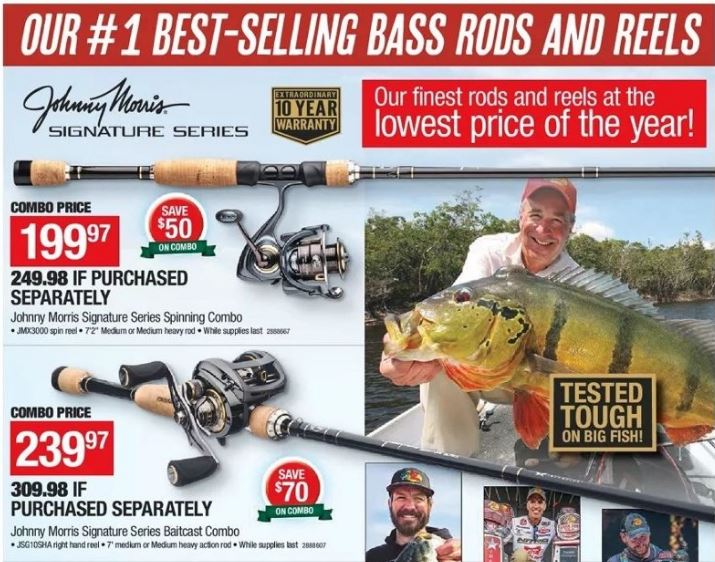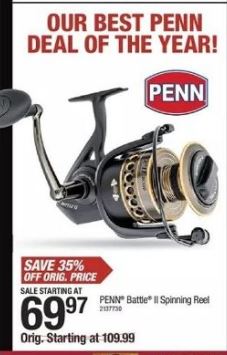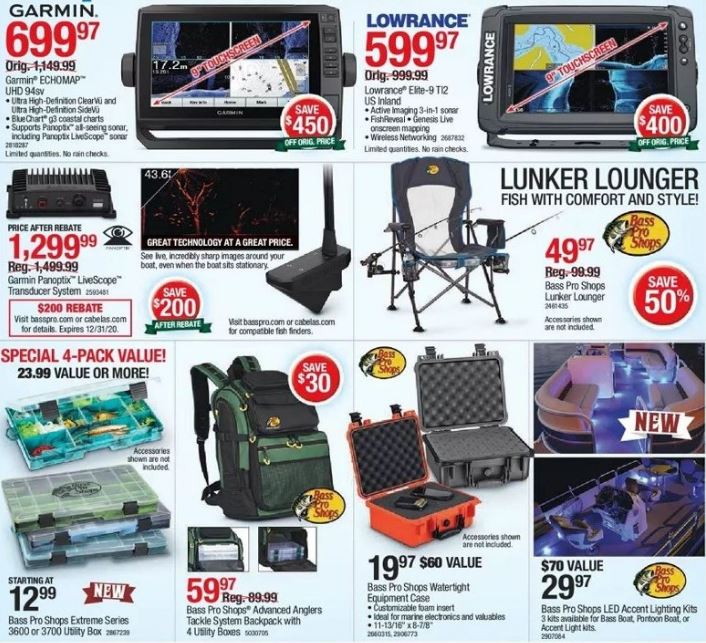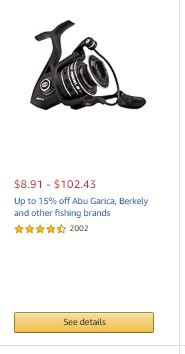 Fishing Rods & Reels
Fly Fishing
Tackle Box
Fish Finders
Kayaks
Ice Fishing
2018 Deals
Save up to 20% on Plano fishing on Amazon.
Save up to 23% on Penn Fishing Spinning Reels
Abu Garcia BMAX3 Baitcast Fishign Reel – $33.55 (save $17.40)
KastKing Baitcasting Reel – $39.98 (save nearly $18)
Abu Garcia Catfish Commando Rod + Reel Combo – $78.99 (save $21)
See all of the Gander Outdoors Deals – click here
See all of the Bass Pro Shops Deals – click here
Fishing Reels: Most stores with fishing gear will offer a good deal on at least one spinning reel. Stores with extensive fishing departments typically also offer a deal on baitcasting reels for bass or pike fishing.
Fishing Rods: Most casual fisherman buy their rod and reel in a combo. But once you get to the top of the sport, you may want to match your own equipment to get the very best performance. We'll keep an eye out on different fishing poles when they
Fly Fishing Outfits: Get ready for the trout fishing opener with a new fly rod and reel.
Kids Fishing Kits: Get your child ready to journey out on the lake with you next year with their first fishing rod and reel.
Ice Fishing Tackle and Gear: If you can't wait until spring to start fishing again, pick up the right cold weather fishing gear to keep you save and having fun. In the past, we have seen sales on heated cabins, clothing, ice augers, ice fishing combos, lures and even portable heaters.
Tackle Bags and Boxes: This is a common item to see on sale around Black Friday. If your tackle box is totally disorganized, use the offseason to get it back to ship shape with a new tackle bag to carry your gear.
Fishing Lures: The right lure for the job depends on many factors, including weather, color, size, and the type of fish you are looking to catch. If you fish in a variety of conditions and bodies of water, you will need a number of different baits to lure in a big catch.
Fish Finders: Find the fish every time with a device that helps you figure out their location, depth and position to return later (via GPS). Black Friday can be a great time to add one to your boat for cheap.
Bass Pro Shops: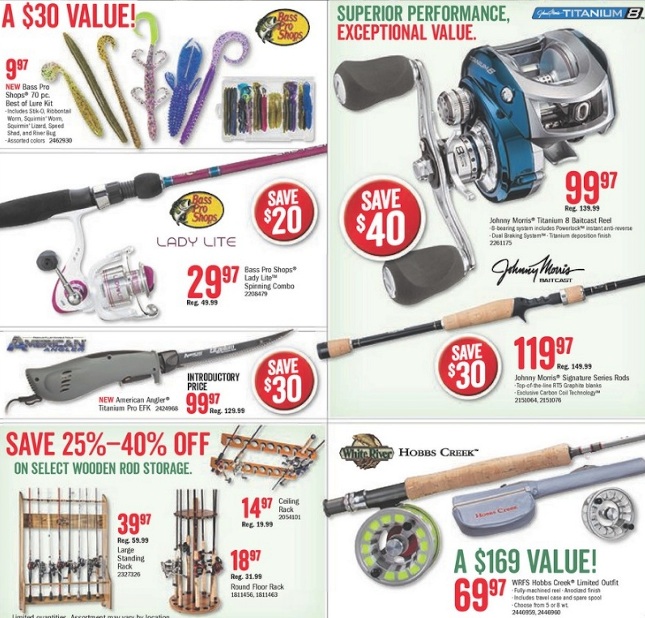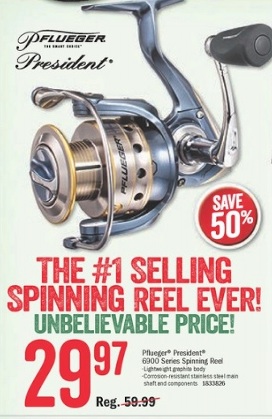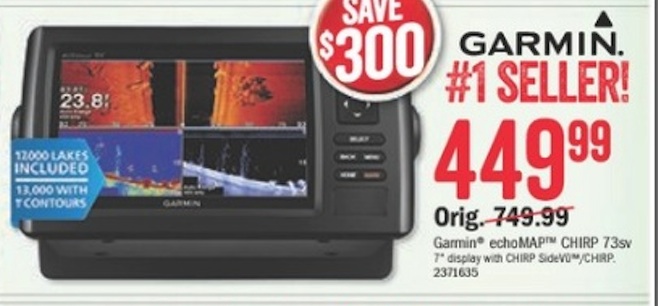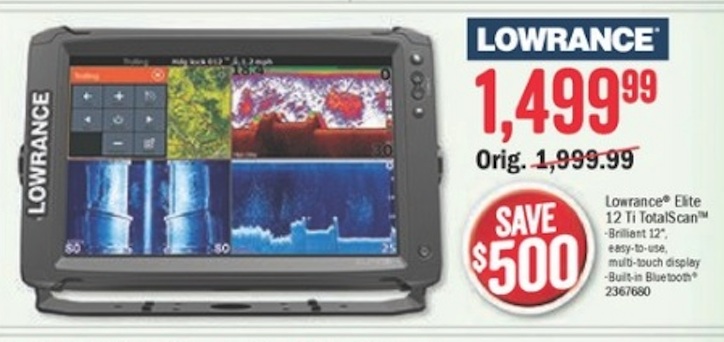 Cabelas: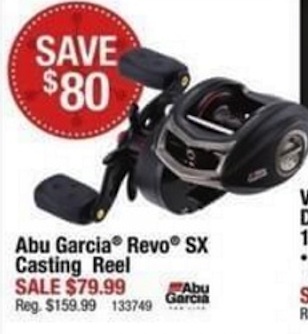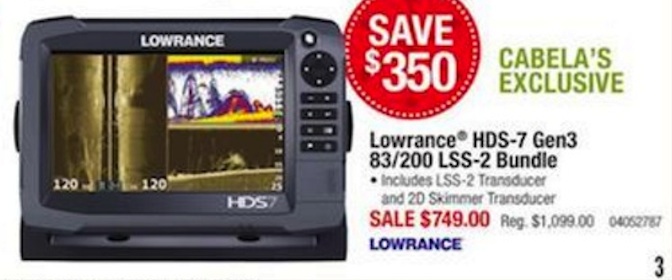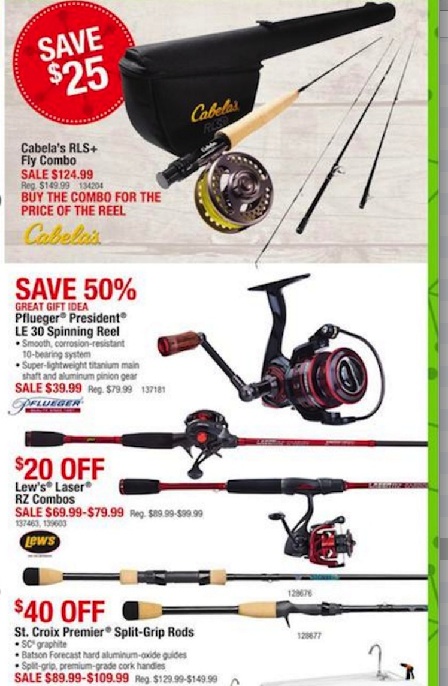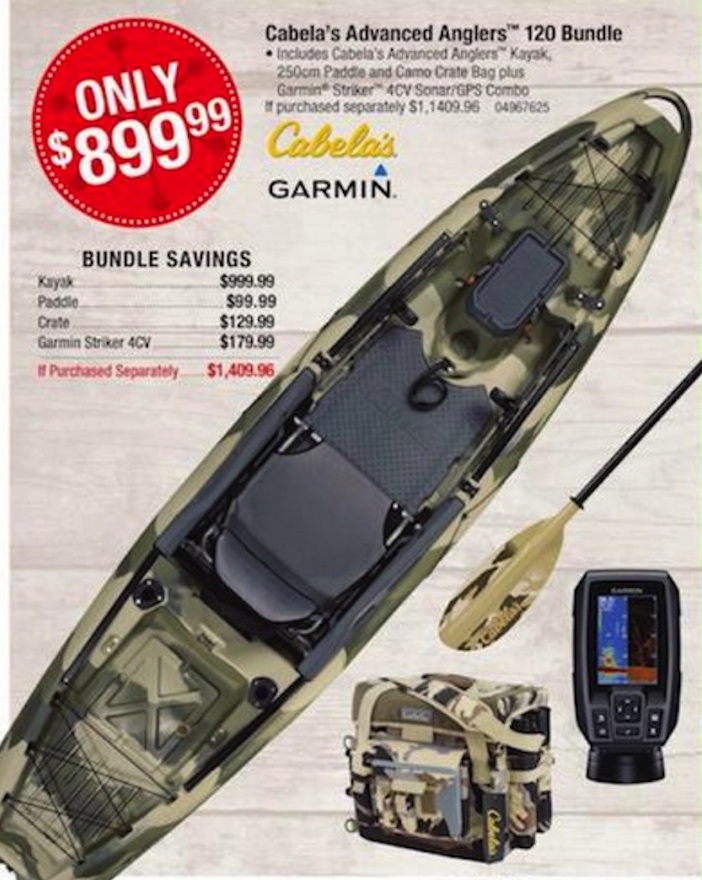 There's still a few days before Black Friday 2017. We'll be gathering the deals and discounts as they are announced or leaked in online and print ads. If you are looking to pick up some new fishing gear this Christmas season, stop back during Thanksgiving to see what we have found.
Other Fishing Websites with Black Friday deals in the past:
FishUSA: America's Tackle Shop.
Anglers Center: Outfitting the Serious Saltwater Angler Since 1958.
Tackle Warehouse – A San Luis Obispo, CA based fishing store and online website with guaranteed low prices.
Susquehanna Fishing Tackle – A Columbia, PA fishing store and online website owned and operated by the Acord family. They have: "Everything for Fishing."
Red's Fly Shop – Located in the Pacific Northwest, they are one of the largest online fly fishing retailer's in the world.
Trident Fly Fishing – A fly fishing specialty retailer based in Maine that also sells online.
Last Major Update:
Current Sales on Amazon: