Canon EOS Rebel SL2 Black Friday 2020 Deals
Find the best deals on the Canon Rebel SL3 and EOS Rebel SL2 during Black Friday 2020 and Cyber Monday.
The SL series is a scaled down DSLR camera designed to offer great quality and rival the new mirrorless cameras at a more affordable price point.
Canon EOS Rebel SL3 Deals
The Canon Rebel SL3 is also known as the EOS 250D. The SL3 was announced by Canon in April 2019 and released in May a month later. The SLC is an APS-C DSLR with a 24.1 megapixel CMOS sensor. It uses the DIGIC 8 processor which is also found in the EOS R full frame mirrorless camera. The body weighs weighs just 15.84, offers nine points of autofocus, five frames per second continuous shooting, and auto image transfer to your smartphone via WiFi connectivity.
The primary difference between the SL3 and the older Rebel T7i is that the SL3 has better video resolution (3840 x 2160 vs. 1920 x 1080 with the T7i) and a higher battery life. The advantage to the T7i is that it has more autofocus points
There may be a small sale on the SL3 over Thanksgiving weekend but don't count on it being anywhere near as big as what you will find if you are willing to buy the slightly older SL2.
Shop the Canon sale and discounts for refurbished cameras.
Canon EOS Rebel SL2
The Canon EOS Rebel SL2 is known as the EOS 200D outside of North America. The SL2 is usually bundled with an 18-55mm lens. It is the second generation of the compact and lightweight digital SLR camera with a 24.2 MP CMOS sensor. There is also a three lens bundle that can be purchased with an 18-55mm lens, a 75-300 mm lens and a 50 mm fixed prime lens.
Canon Deals at Adorama
Canon EOS Rebel SL2 – $549 (save $150)
The prices posted were available on October 30, 2019.
Are you ready for the SL2 Black Friday Deals?
The Canon SL2 was released in the summer of 2017 and during Prime Day 2019 was one of the best deals on Canon cameras offering more than 30% off. Because Prime Day deals often preceed Black Friday deals, we believe that the older version in the SL series could again be on sale during Black Friday and Cyber Monday. Stay tuned to see if our prediction is correct!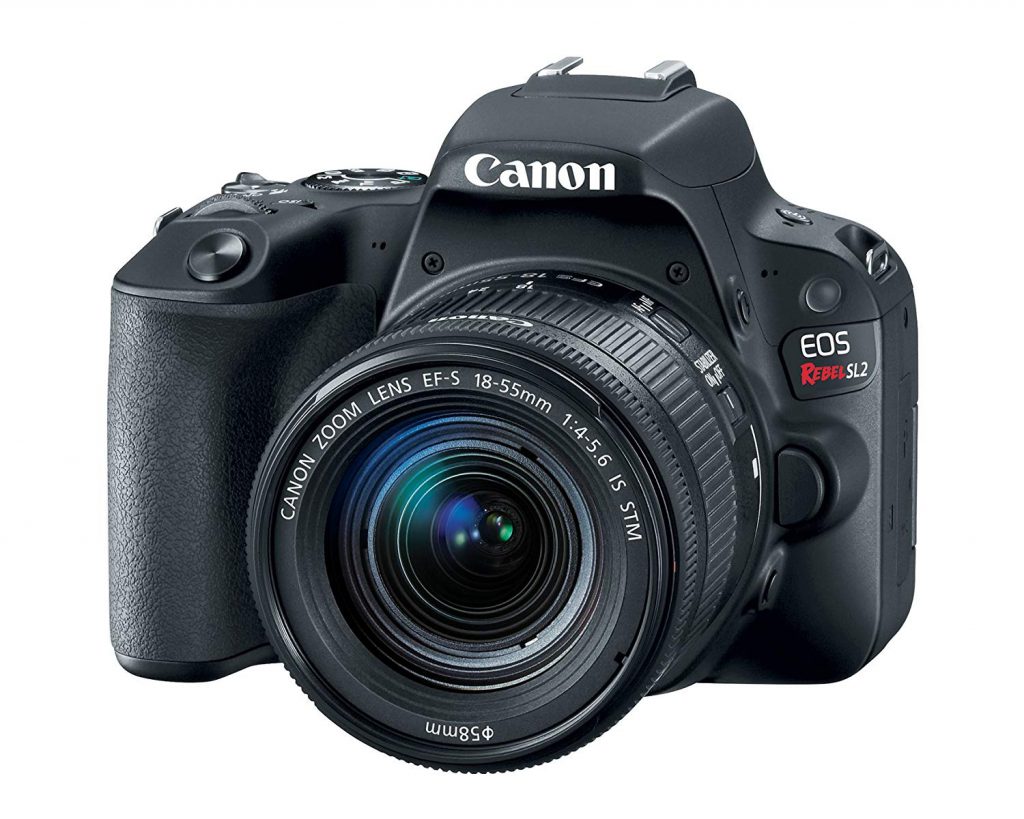 Canon Black Friday 2020 Camera Deals