Herman's Farm Orchard - St. Charles, MO
U-pick apples as well as cut from the vine pumpkins.Outdoor kids play area is free if you spend $10 at the farm.Located northwest of St. Louis.
Visit Website
Latest Information from Facebook
Online Ratings
Herman's Farm
6 reviews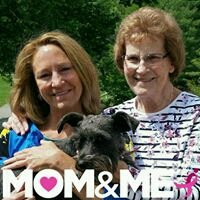 Linda R.
Took my elderly mother for the morning and everyone was so nice! We purchased some apples and veggies then sat in the Amish furniture and chatted with...
Read Full Review
Marissa R.
I really wasn't impressed with this place at all. It's basically a shack off the side of the road that sells produce and items that were grown at other...
Read Full Review
Donna C.
I have purchased fresh produce here and been pleased with the service and produce. Last year, we picked suburb blackberries for a reasonable price. They...
Read Full Review
Nearby Farms
Other Missouri Pumpkin Patches