Scott Farm Orchard - Dummerston, VT
A 571 acre Landmark Trust USA property with 23 historic structures.This is the farm where Cider House Rules was filmed (right next to the Farm Market).PYO apples start in early September and peak at the end of September.Their ecologically grown apples include McIntosh, Cortland, Macoun, Spigold and Jonagold.By ecologically grown, they mean that they attempt to control insects and disease through other approaches, but when they have no other choice they use the spray that disrupts the ecosystem the least.In total, they grow 90 varieties of apples here.They begin pressing cider made from heirloom apples on Labor Day weekend.They also participate in the Vermont Food Bank "Pick for your Neighbor" program.
Visit Website
Latest Information from Facebook
Online Ratings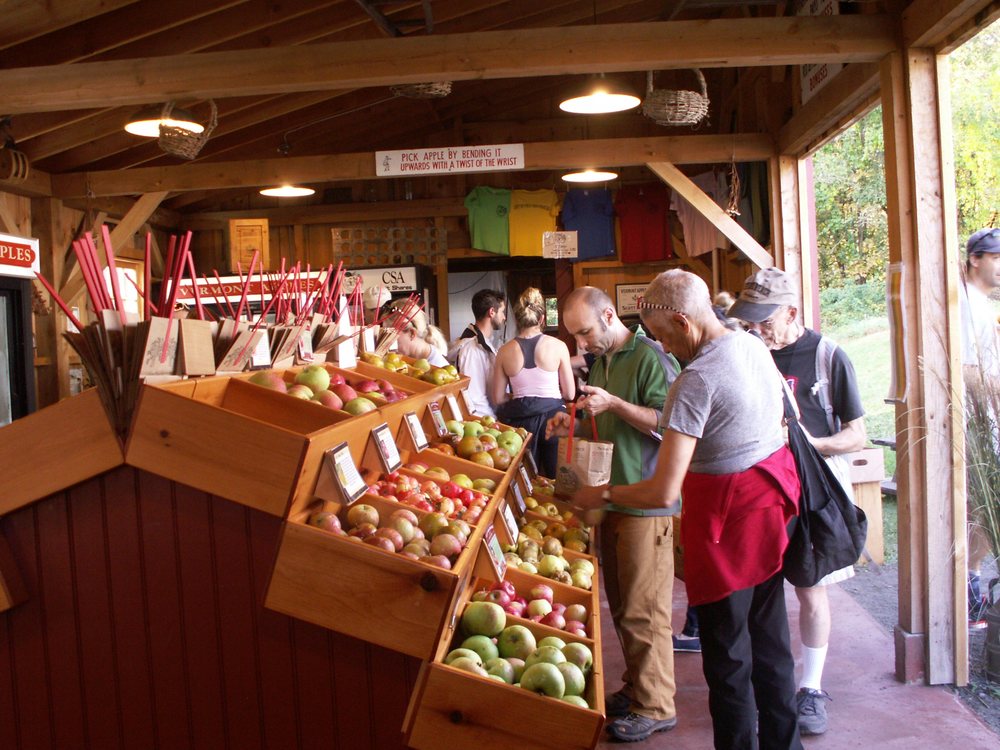 Scott Farm
12 reviews
Marina W.
I love this place. I've been here twice, and both times were fantastic.
I brought my parents here. My dad is somehow generally uninterested in doing most...
Read Full Review
A Z.
Best heirloom apples and apple products in VT.
The shop sells as well cider and local food.
We are going for during the season regular to fill up on products.
Read Full Review
Christine S.
My husband and I visited Scott's Apple farm on my birthday September 23, 2020. I love to bake apple pies for my family, and wanted to add some different...
Read Full Review
Location
Nearby Farms
Phillipston Massachusetts
Other Vermont Pumpkin Patches