Weed Orchards - Marlboro, NY
A fun farm with hayrides, petting zoo, picnic area, Pirates of the Hudson Corn Maze, weekend barbeque, hay maze, and weekend entertainment. They features lots of pick your own apples, pumpkins, and fruit. On weekends they special events like their Salsa Festival, Peach Festival, Fall Festival, Harvest Festival, Apple Festival, Pumpkin Festival, and Halloween Festival. Their address is 43 Mount Zion Road, Marlboro, NY 12542. It is about 12 miles southwest of Poughkeepsie.
Visit Website
Latest Information from Facebook
Online Ratings
Weed Orchards and Winery
142 reviews
Christine C.
We had a great day at Weeds. This was my first visit, but my sister had great things to say from her first visit. The entry/parking was only $3 and that...
Read Full Review
Melinda M.
Horrible experience and will not return! If I were you, I wouldn't go. Because I've been in hospitality and the food business as upper management for the...
Read Full Review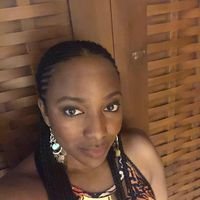 Amette N.
Alert Alert Alert! It's apple season @ weed orchardsRing in the fall season with the smell of apples, and all the yummy drinks, goodies and snacks that are...
Read Full Review
Location
Watch a Video
Here is a video from the past that provides information about a prior event. We hope you find it helpful in deciding whether you should attend the event this year.
Nearby Farms
Other NY Pumpkin Patches