Denver History Tours - Denver, CO
two different two hour walking tours of haunted locations in Denver. The Haunted LoDo explores the Lower Downtown area, entering two buildings if they are not otherwise occupied. It ends at Wynkoop Brewery with free beer samples. Haunted Capitol Hill is the tour that explores the city's most famous neighborhood. It doesn't go into any buildings but you do get to learn about the haunted mansions of the city. Tickets cost $20 per adult. Teens (12-18) are $10 each. Kids under 12 are free. They also offer a variety of other history tours.
Visit Website
Online Ratings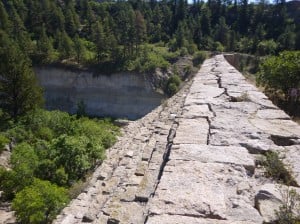 Denver History Tours
4 reviews
Gretchen G.
I'm not going to lie, it started a little slow and we discussed escape plans about 2 mins into it BUT by the end, we were totally engaged and found...
Read Full Review
Amy S.
I loved this tour so much. I grew up in Denver and learned things about which I had no idea. I recommend this to all of my out of town guests as a...
Read Full Review
Tanya C.
I've lived in Denver for 16 years and why did it take me so long to do this? Even if you are from here you will learn a lot about Denver. It is fun and...
Read Full Review
Location
Nearby Ghost Tours
Other Colorado Ghost Tours