Springfield Walks - Springfield, IL
Investigate the life, and afterlife, of one of America's most beloved presidents, Abraham Lincoln, in this 90-minute walking tour of Springfield, Illinois. The Haunted Dead Walk, also at 90 minutes in length, takes visitors through the cemeteries and dark recesses of the historical city. Prices vary for each tour.
Visit Website
Online Ratings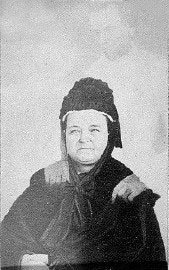 Springfield Walks
10 reviews
Tiffini C.
The owner/operator of the tour was as knowledgeable about Lincoln as any tour guide I've ever been with. I was impressed, and I'm not often.
We had a...
Read Full Review
Maureen V.
We too were on the Dead Walk tour with Dana Quinn... if you want a good tour, go to Gettysburg... if you want a tour you can make into a joke, here you...
Read Full Review
Aesha E.
I went on the Lincoln's Ghost Tour: Legends & Lore, and it was a lot of fun. Garrett is pretty good as a storyteller, and it was fun to go to the different...
Read Full Review
Location
Nearby Ghost Tours
Other Illinois Ghost Tours