13th Floor Haunted House - Melrose, IL
Advertised as Chicago's largest haunted house.  Lots of new attractions this year. An all new world famous haunted house is back in Chicago. It features the attractions The Possession and Dead End District The Cell. Why aren't there a 13th floor in buildings? Tickets prices depend on the date. The 13th Floor opens late September. Open Friday and Saturday nights in September and nearly every night throughout October.  The attractions run from 7 pm to 12 pm on Friday and Saturday. On some other nights it closes at 10 pm or 11 pm.  The 13th Floor has over 79000 Facebook likes.
Visit Website
Online Ratings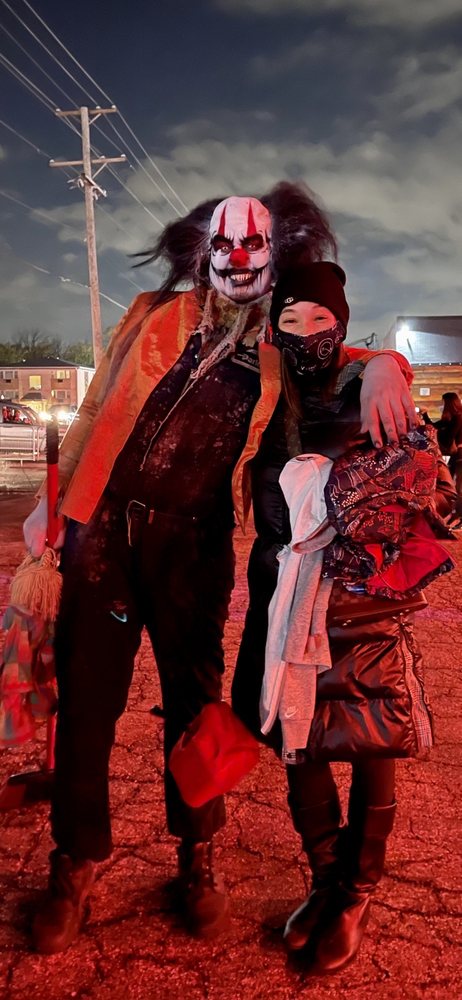 13th Floor Haunted House
181 reviews
Deanna V.
We had the fast pass with a group of 8. Went in around 8:30pm. Had a great experience. Was scared just enough!
Read Full Review
Jessie Elizabeth J.
Really fun and great sets! Very immersive experience. The actors were interactive and the sets were much better than I expected; like walking in several...
Read Full Review
Daniel M.
Worst haunted house ive been to. Short 10-15 minute walk through, groups too close together, few actors
Go to evil intentions or dungeon of doom instead
Read Full Review
Location
Watch a Video
Here is a video from the past that provides information about a prior event. We hope you find it helpful in deciding whether you should attend the event this year.
Update this Information
We are testing out the ability to have event owners update their own listings. If you own or run this haunted attraction, please use the link below to update. Thanks!
Thank you for helping keep our information up to date.
Nearby Haunted Houses
Other Illinois Haunted Houses