Georgetown Morgue Haunted House - Seattle, WA
Season begins in late September.  Located at the old Georgetown Morgue, The attraction runs Friday and Saturday nights in September and Thursday through Sundays in October.  Doors generally open at 7 pm. Check schedule on website for both opening and closing times which vary greatly by day.  Admission is $24 but combo options and discounts available. Upon delving deeper into the bowels of the Georgetown Morgue earlier this year, We unearthed a terrifying secret buried far beneath the blood splattered floor boards. Come take a tour and see what our Janitor's Rigger and Mortis have been hiding all these years. Wonder below at your own risk to see if you can escape the body strewn sewers and private janitorial quarters of the Georgetown Morgue.
Visit Website
Online Ratings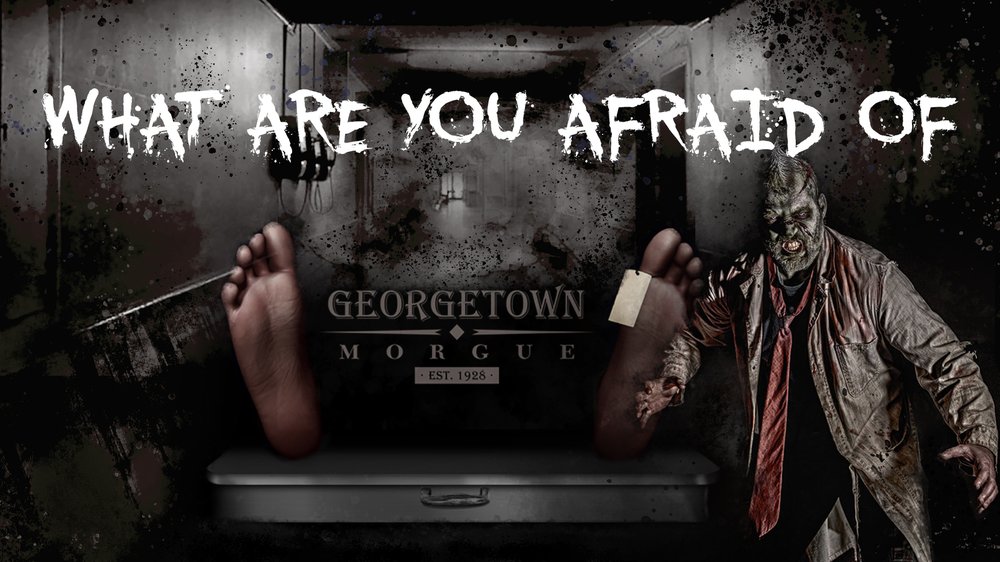 Georgetown Morgue Haunted House
85 reviews
Ashley R.
Came here the beginning of October. I was happy to see they would be open. I have never done it in past years with actors so I can't compare it to that but...
Read Full Review
Karri V.
If you're looking to be scared, come to the Georgetown morgue haunted house. During COVID, it's a self-guided tour and there are no scary characters that...
Read Full Review
Mary M.
A bit short as all haunted houses are. But a great job with the animatronics since they are trying to work around the covid issues. No real actors but...
Read Full Review
Location
Watch a Video
Here is a video from the past that provides information about a prior event. We hope you find it helpful in deciding whether you should attend the event this year.
Update this Information
We are testing out the ability to have event owners update their own listings. If you own or run this haunted attraction, please use the link below to update. Thanks!

Edit Georgetown Morgue Haunted House

Thank you for helping keep our information up to date.
Nearby Haunted Houses
Other Washington Haunted Houses