Lakeville Haunted House - Lakeville, MA
Sorry folks but Lakeville did not open in 2019 and I do not see any updated information for 2020.  For more than 26 years the Lakeville Haunted House has scared locals and tourists around Halloween.  Travel through the maze of horror where evil spirits roam in the darkness.
Visit Website
Online Ratings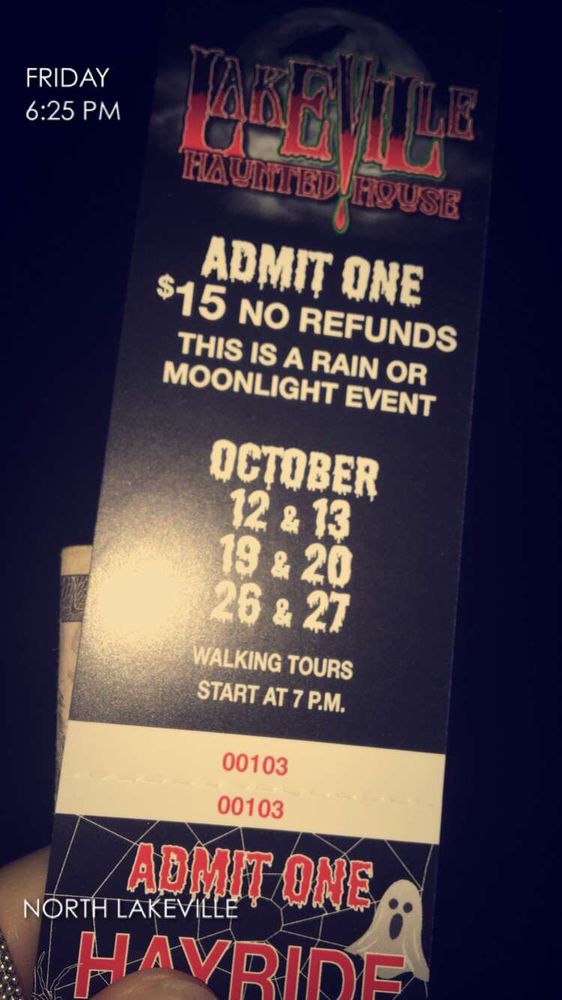 Lakeville Haunted House
5 reviews
Rachel S.
Had an awesome time! The sets were incredibly well done and very creepy. The actors did a fantastic job - creepy characters and plenty of startled,...
Read Full Review
Deondra B.
There is a long wait but that's expected, my advice would be to get there as early as you can. I got there at 7:00 and got to the actual haunted house at...
Read Full Review
Andrew P.
Pretty great haunted house. Very scary. The tickets are good prices. I came here with my friend and we had a good time.
Read Full Review
Location
Watch a Video
Here is a video from the past that provides information about a prior event. We hope you find it helpful in deciding whether you should attend the event this year.
Update this Information
We are testing out the ability to have event owners update their own listings. If you own or run this haunted attraction, please use the link below to update. Thanks!
Thank you for helping keep our information up to date.
Nearby Haunted Houses
Other Massachussetts Haunted Houses