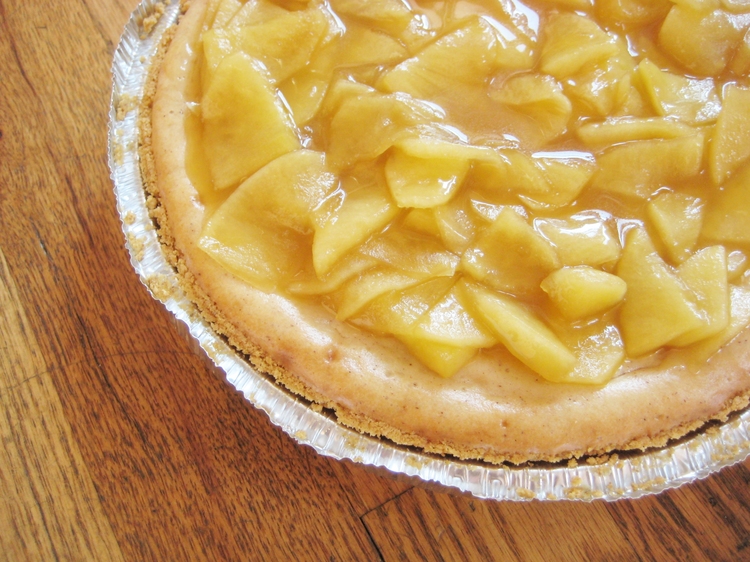 This rich and creamy cheesecake is flecked with cinnamon, topped with apples and full of melty caramel. It's the perfect dessert for a farmer's market or apple picking day – you can make the cheesecake ahead of time and add the apple topping with time to set before serving or top the chilled cheesecake with warm apples. The cinnamon in the cheesecake adds a warm fall flavor, and the glossy apples are just a tiny bit buttery tasting. It's a perfect autumnal desert, especially for those sunny days before the real chill sets in.
Cheesecake Recipe:
– 9" graham cracker crust
– 8 ounce package of cream cheese, softened
– 14 ounce can of sweetened condensed milk
– 1 egg
– ½ teaspoon of cinnamon
– 3 tablespoons of lemon juice
– half a bag of caramel bits (from the baking aisle) or 22 wrapped caramels, unwrapped and coarsely chopped
Preheat the oven to 350°F.
Whip up the cream cheese in the mixer until it's fluffy.
Add the sweetened condensed milk. It's easiest to blend it with the cream cheese if you drizzle it in while the mixer is running.
Mix in the egg until completely blended.
Add the cinnamon and lemon juice, mix in completely.
Fold in the caramel pieces.
Set the crust on a baking sheet (you don't want to move a filled pie crust.)
Pour the filling into the crust.
Bake for 30-35 minutes until the edges are set and the center is still a little wobbly.
Let cool before topping. Chill in the refrigerator for at least 3 hours before eating.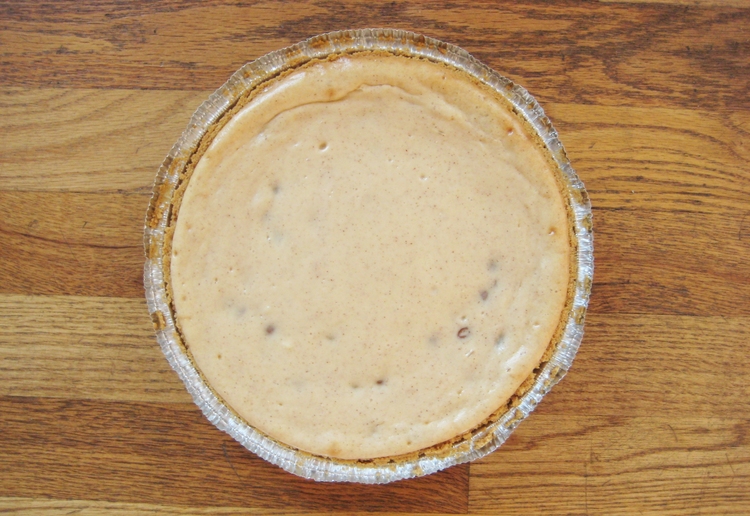 Apple Topping Recipe:
– 1 large apple – a tart apple is best, but any apple will be delicious
– 1 tbsp butter or margarine
– 2 tbsp brown sugar
– ½ tsp cornstarch (optional)
– ¼ cup water (optional)Peel and core the apple, then slice it thin.

Place the apple slices in a small saucepan. Add the butter and brown sugar.
Heat over low heat, stirring constantly, until the apples are flexible.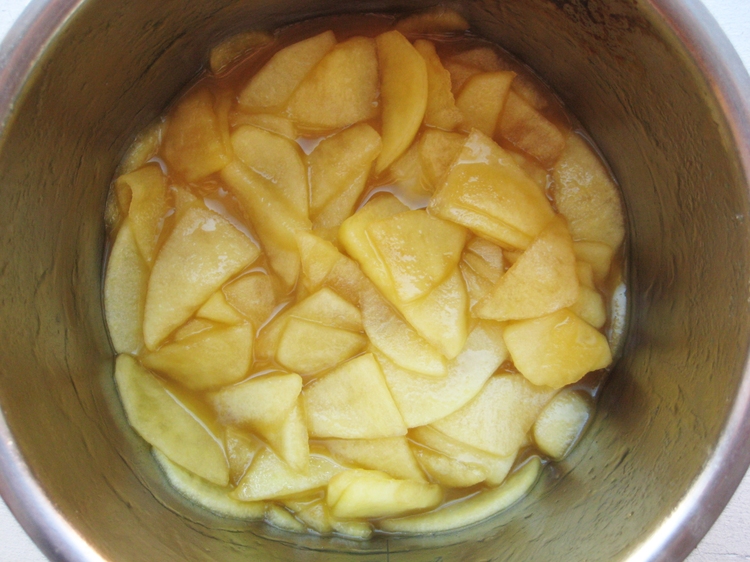 If you're serving the cheesecake now, you can slice the chilled cake and pour this over the top.
To thicken the syrup dissolve the cornstarch in cold water. If you don't have cornstarch use 1 tsp of flour.
Pour the cornstarch and water into the saucepan with the apples and boil until it thickens, this will only take a few minutes.
Pour this over the top of the cheesecake and serve immediately or refrigerate to set.