Get a rise out of Papa Bear this Halloween in a sexy Goldilocks costume. As you search through the collection of sexy Halloween costumes here, we hope that you will find the one that is "just right" for your event.
While the children's fairy tale portrays Goldilocks as an innocent young girl, we all know that she's really quite naughty. She thinks nothing about breaking into another's home, eating their food, destroying their stuff, and making a mess of the place. If you want to explore this side of Goldilocks personality, one of these adult Goldilocks costumes will be perfect. And if you want to make the world think you are sweet and innocent while doing so, more power to ya!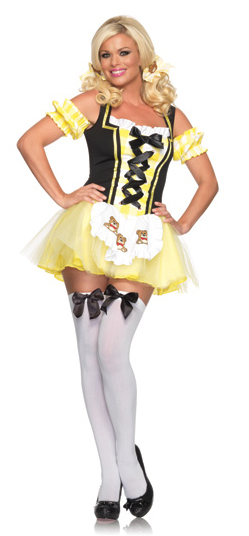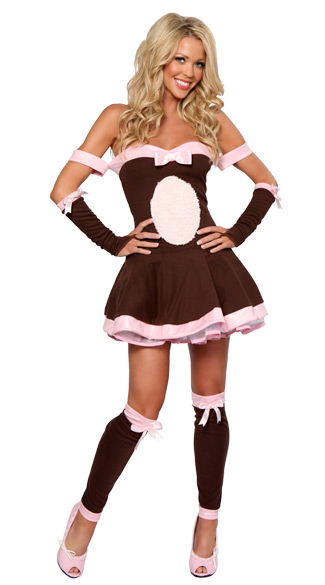 Some might think these costumes are too short. Others might think they are too long. But if you think that it is just right, then that's all that really matters! Pick out your Goldilocks costume today and don't let the three bears spoil your fun this Halloween.