Intimate Accessories for an Adult Bee Costume
When we found this selection of intimates to wear under your Halloween costume this year, we knew we had to share them with you.
So here are three panties options to wear under your sexy adult bee costume. You have your choice in classic bee black and yellow of a thong, a pair of ruffled lace boy shorts, or a pair of plus size panties. Here are photos for those who prefer to shop visually – just click on the image for more photos and pricing information.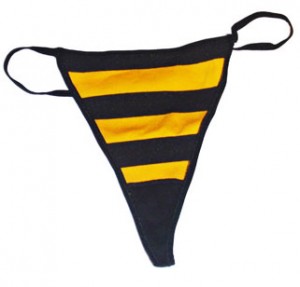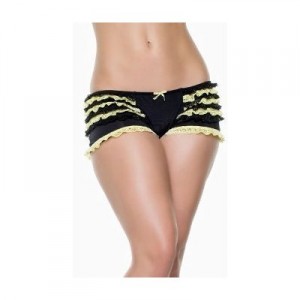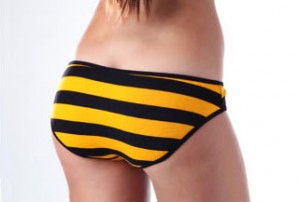 If you would like to add a petticoat that adds a little bit more privacy and body to your bee costume, consider this bee petticoat: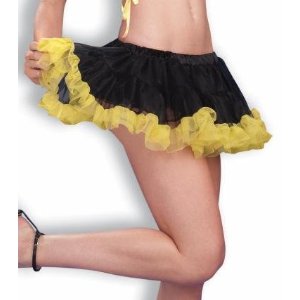 Hopefully, in the course of searching for bee accessories we'll find other lingerie options for you. But for now, we think that one of these four options will work well under your costume.