Albuquerque Hosts Largest Hot Air Balloon Festival October 4-12 2014
The 43rd annual Albuquerque International Balloon Fiesta return to New Mexico October 4-12, 2014. This is the most photographed event in the world with more than 600 balloons taking part in this "Spirit of the Winds" balloon festival.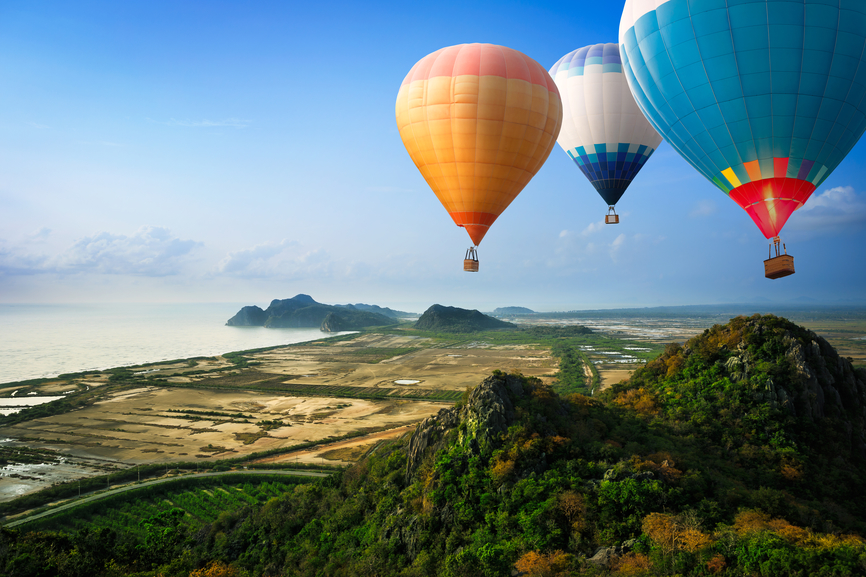 Thousands of spectators flock to Balloon Fiesta Park at 5000 Balloon Fiesta Parkway, Albuquerque, NM 87113. Sometimes 100,000 spectators crowd the area to view some of the days exciting events. So this is clearly one of the largest spectator events in the country. What can you do here? Watch balloons, attend some of the events, watch fireworks, listen to music stages, learn about ballooning, enjoy great food, or take a ride up in one of the balloons for a wonderful day of fun.
The festival features a Music Fiesta on October 11th plus more music entertainment throughout the event.
It hosts the Albuquerque Chainsaw Carving Invitational with 8 professional carvers and chefs coming from all over the world competing for prizes and television recognition. You will be shocked at what these pros can do to create amazing sculptures. Demonstrations take place on October 7th, 8th, and 9th. Competitions take place on October 5th, 6th, 10th, 11th, and 12th.
There are a wide assortment of ticket options. The basic event has daily morning or evening session tickets for $8. Simply pick your day and the event schedule of activities you want to see. Do not forget parking so you may want a complete day ticket with parking or maybe even an RV ticket. Check out all the ticket options at the Spirit of the Winds website. Once inside do not miss the 7-Eleven Balloon Discovery Center for free admission to learn all about hot air ballooning.
Balloons are the real attraction and there are plenty of balloons every day. The Dawn Patrol Show kicks off at 6:00am. The fireworks happen on weekend nights. Watch hundreds of balloon take off mornings at 7:00am for Mass Ascension. On two nights the balloons are lighted and fly at night. Competitions and races happen throughout the days so be sure and check the schedule. Do not miss both the hot air and gas balloons. Yes there is a difference as some gas balloons are capable of flying higher and farther. Sometimes Rozier-type balloons use both hot air and gas in combination as they make attempts to fly around the world and across oceans.
Official sponsors include some major organizations including Phillips 66, Wells Fargo, 7-Eleven, 770 KKOB radio, Folgers, Pepsi, Dos Equis, and many more.
You can almost imagine this event as a huge tail gate party. Bring in your own food, or choose food, drinks, or alcohol from any of the nearly one hundred food vendors on location.
Future Balloon Fiestas will take place October 3-11, 2015. The 2016 event takes place October 1-9, 2016. The 2017 Balloon Fiesta happens October 7-15, 2017.
Funtober hopes to continue to bring you more things to do as we countdown to Halloween. Find more Hot Air Balloon Festivals and Fall Music Festivals at Funtober.