Minard Farms - Clintondale, NY
The farm is open weekends from late August through November 1st. They feature a snack bar, picnic area, apple cider, donuts, wagon rides, and lots of pumpkins, apples, peaches, strawberries and more fruit on about 100 acres of land. The address is 250 Hurds Road, Clintondale, NY 12515. It is about 9 miles west of Poughkeepsie.
Visit Website
Latest Information from Facebook
Online Ratings
Minard's Family Farm
23 reviews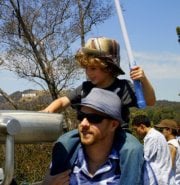 Ori I.
Lots of fun picking / eating / and playing! We were at Minard's Family Farm yesterday and had a great time. There was something to do for every kids age...
Read Full Review
Eileen P.
First time apple picking at this location and we had a great time! It has a lot of activities for the kids if you get the pass, no charge for adults....
Read Full Review
Ebie F.
This is more of a farm amusement park than anything else. Hurds was better for Apple picking.
Read Full Review
Location
Nearby Farms
Other NY Pumpkin Patches