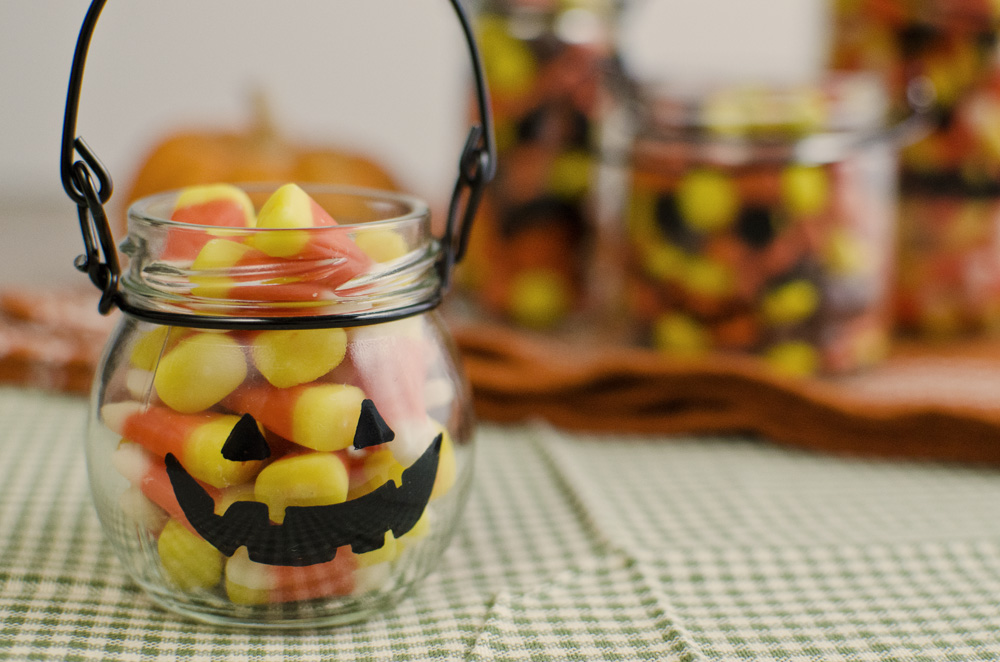 At this festive time of year, one of the most important decisions we all face is what to do with all the candy. You could hide it away in a drawer in a plastic bag, dust off that fancy dish, or plop it in a plastic pumpkin. Or, you can use it to turn glass jars into colorful little totes for your Halloween sweets.
Not only are they a good way to repurpose that rather large collection of empty jars that you just can't bear to get rid of (you do that too, right?), they'd make a fun little pre-Halloween treat for somebody special. And when they're empty? Add a tea light!
And the best part is that they're so simple — a few twists of wire, a few strokes of the paint pen — which means you'll be reaping the rewards (and satisfying that sweet tooth) in no time flat.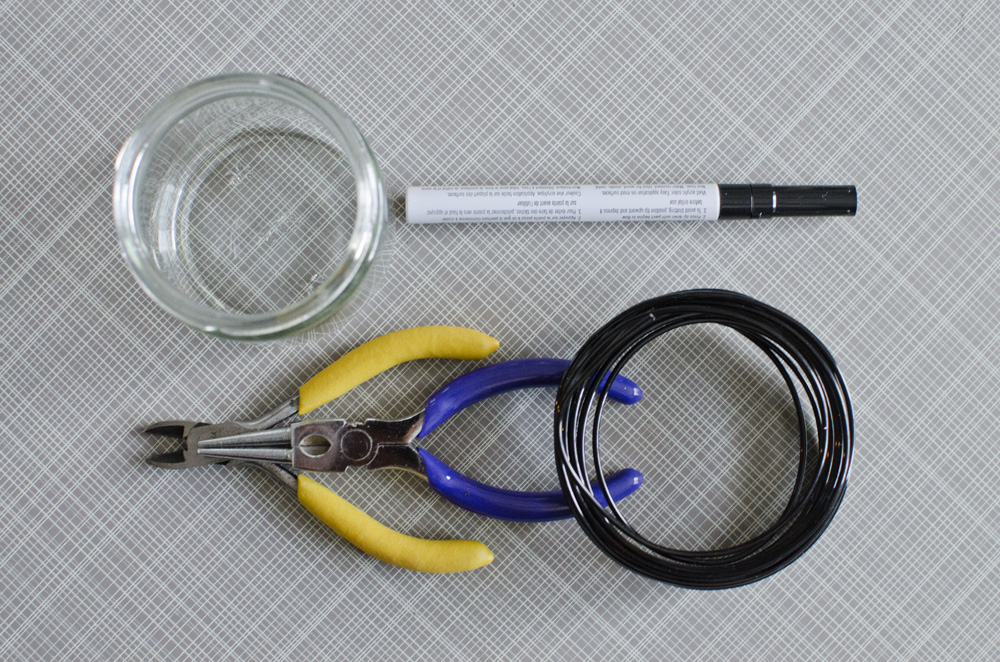 MATERIALS
Clear glass jar, cleaned and label removed
Aluminum floral wire, 12 gauge
Black paint pen
Wire cutters
Round pliers
Candy (such as candy corn, Reese's Pieces, or M&Ms)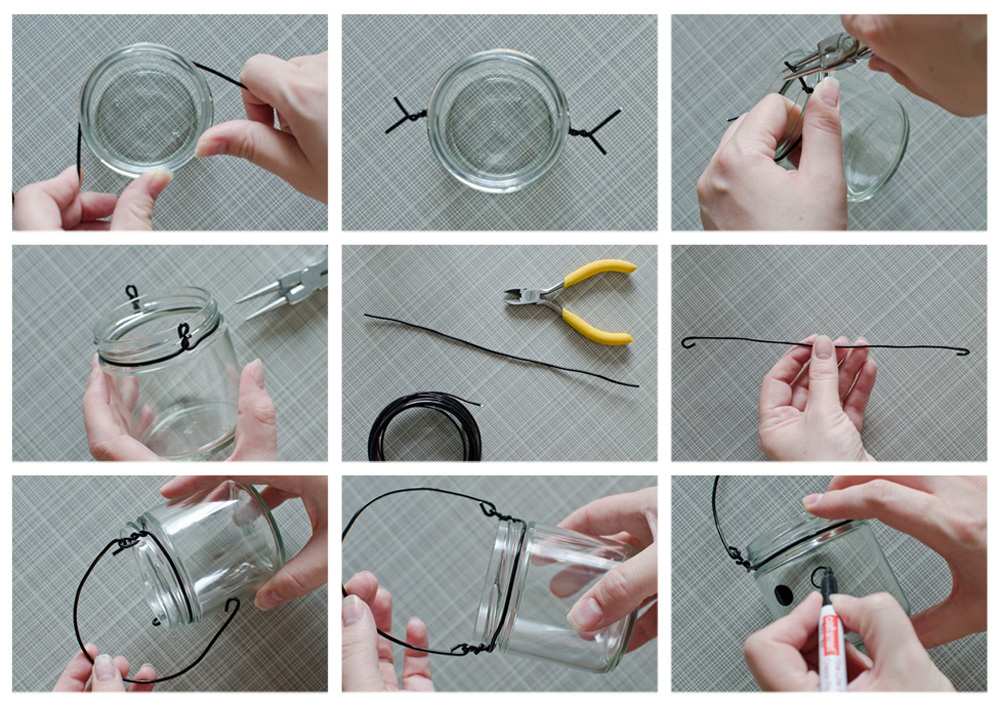 1. Measure the circumference of your jar just below the threaded area for the lid. Cut two pieces of wire whose length is equal to half the circumference plus 3 inches.
2. Bend both pieces of wire around the neck of the jar just below the threads, so that the ends overlap. Twist the overlapping pieces together to form a collar around the neck of the jar, leaving at least 1/2 inch untwisted.
3. Bend the twists upward.
4. Use the wire cutters to trim the excess of one end. Use the round pliers to bend the other end into a loop.
5. Cut another piece of wire that is equal to about three-quarters of the jar circumference. This will become the handle. (Make this longer or shorter as you see fit.)
6. Use the round pliers to bend each end of the handle into an open loop.
7. Bend the handle into a U shape. Use the jar to help you get an even curve.
8. Hook the loops ends of the handle into the loops on the collar. Use your fingers or pliers to close the handle loops.
9. Use the paint pen to draw a jack o'lantern face on the jar. Fill with candy!