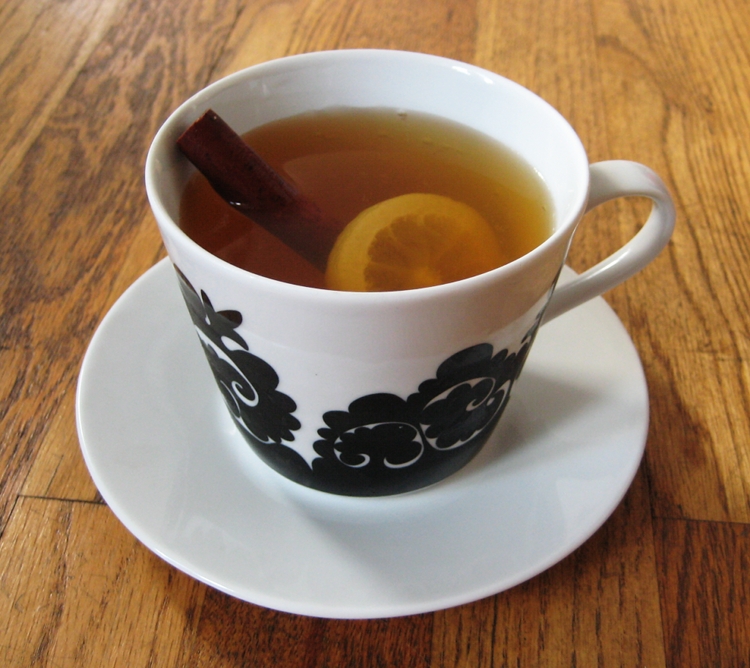 Mulled apple cider is the perfect way to warm up on a crisp fall day. It has a 'choose your own adventure' quality to it because there are a variety of spices you can use to make your own custom favoring.
If you can't get your hands on apple cider for whatever reason this works almost as well with apple juice.
If you find yourself with leftovers (unlikely but possible) refrigerate them to reheat or drink cold later – it's delicious either way.
To 1 Gallon of Apple Cider Add:
– 2 citrus fruits – lemons and/or oranges, sliced thin
– at least 1 cinnamon stick
And any combination of the following:
– up to ½ cup maple syrup or brown sugar
– 5-6 whole allspice berries
– 5-6 whole cloves
– up to ¼ tsp ground nutmeg
– a pinch of cayenne pepper (not for everyone, proceed with caution!)
– a few splashes of rum, whiskey or bourbon if it's an adults only situation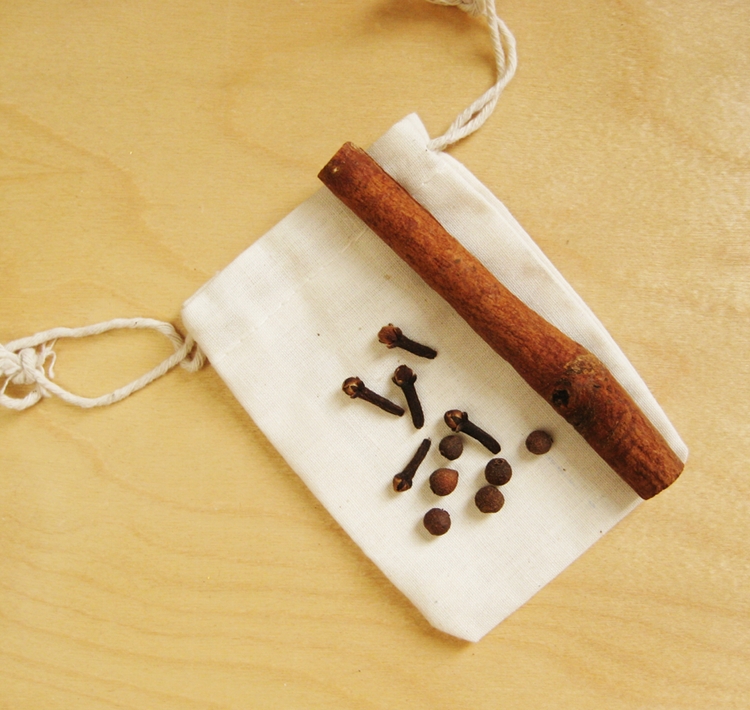 If using whole spices place them into a muslin infusing bag like this or tie them into a packet with cheesecloth. My blend of choice is a cinnamon stick, a few allspice berries, a few cloves, an orange and a lemon. I leave out the extra sugars entirely.
Pour the cider, citrus slices, sugar, syrup and/or spices into a large saucepan or stockpot. Heat over low heat until it comes to a simmer. At this point start to serve it or keep it warm – I find that simmering or boiling it tends to break down the flavors after a while so keeping it just warm enough is my first choice. Add a cinnamon stick or citrus slice as a garnish if you like!