It's been a few weeks since my post on August 7th about how fall foliage might peak early. I've seen the discussion repeated in a number of newspapers over the course of August. So here's some links to articles with information from experts around the country for those of you planning a fall foliage trip:
New England – Jim Salge, photographer and former meteorologist at the Mount Washington Observatory.
Maine – Gale Ross, spokesperson for the Maine Department of Conservation.
Colorado – Jim Kravitz, director of naturalist programs at the Aspen Center for Environmental Studies.
North Carolina – Kathy Mathews, associate professor of biology specializing in plant systematics at Western Carolina University.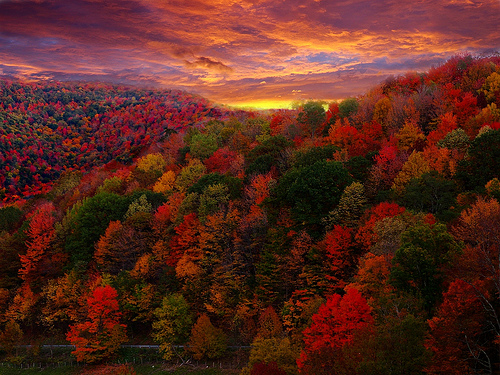 Photo by ForestWander.