I started Funtober to ensure that I have more fun in my life.  And I've been working pretty hard on the website in the past few weeks.  Halloween is less than 90 days away now.  So I spent the past weekend on the beach in Ocean City, Maryland for a little rest and relaxation.
While on the Boardwalk, I stumbled upon Trimper's Haunted House, a five minute ride originally built in 1964 by Bill Tracy.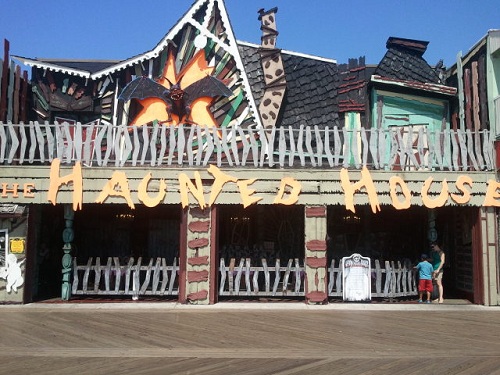 It seems that I can not get away from Funtober at this point.  Although the London Olympics are making there best effort to distract me from my work.
The plan for August 2012 here is to get the costume shop online.  You may have noticed that there are already a few products up in toddler costumes, baby costumes and dog costumes.  But there's no checkout button yet.  Sorry!  I'm still setting up the payment gateway and I want to test the costume supplier before taking the first customer order.  Please bear with me.  It will be ready to go for the start of Halloween season on September 1st.