As you know I do not live in Arizona. I found this blog post title on a wonderful website called Celebrating Family written by Janice. As a fall fanatic I could not resist bringing it to your attention.
I grew up in Ohio and after college lived in Michigan for the next 40 years. While we generally didn't get the really hot temperatures of Arizona there was always the summer humidity. Maybe that is why I so love the changeover to fall.
Anyway I just liked her blog post she wrote back in 2011. While I don't want to steal it all there are a couple of "reasons" I especially liked. I encourage you to read her post "Eight Reasons I Love Fall in the Desert".
Lower high temperatures
The State Fair
Pumpkin patches and harvest festivals
I was a fan of the Ohio State Fair all through grade school, high school, and college in Columbus. When I moved to Michigan, my family made our yearly trek to the Michigan State Fair which was only 15 minutes away. So I am truly a state fair fan. Love those elephant ears and carnival food.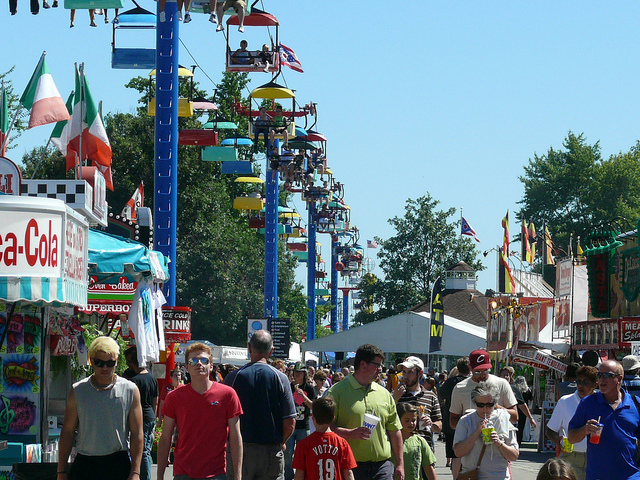 If you get a chance I think you will like more of the food, crafts, and family on Janice's website.
Sorry to those daily readers. I have been updating our Oktoberfest listings on hundreds of our events. We are just about up to date as the Oktoberfest season gets going we have accurate listings. Hope you enjoy. I will get back on track with our Fall Things To Do blog series.
credits:
Image www.flickr.com {grand canyon national park}
Image www.flickr.com {marada}