I just love Halloween parties especially when everyone is dressed up in their best costume. Motorcycle riders from up and down the east cost frequently get together in Northumberland, Pennsylvania for something called PA Rally On The River. It loots like a lot of fun, contests, bikers, chicks, and all types of motorcycles. They meet at a resort and campground at 213 Aspen Lane. Bikers just need to turn onto Shady Lane just off of Route 11.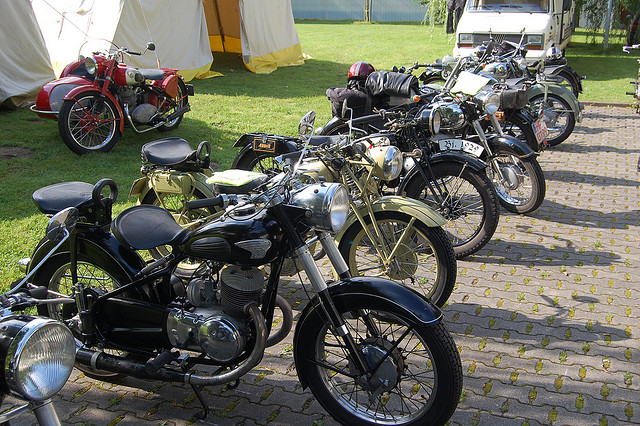 Halloween Costume Party
On October 24-26, 2014 it appears this groups of fun loving bikers is going to throw their first Halloween Costume Party. Friday night is call "Freaky Friday" so you are encouraged to dress like the freak you are. Saturday is their costume party.
They are offering $100 to winners in the following categories:
Scariest
Most Revealing
Most Original
Best Couple
I don't know about you but I can only imagine what types of costumes they will wear. Besides the contest, the music is provided by Rumor Has It on Friday night and Jesse on Saturday night.
They also have a Sunday brunch meal for $10 which is all you can eat. Saturday night they feature a $14 steak dinner. All their prices are very reasonable for this type of event and party.
Admission to the party each night is $70.00 per couple. Singles admitted for $20.
They have both camping sites and cabins available for rental. Prices range from $60 to $125 for the weekend.
Pennsylvania Rally on the River:
While a popular spot for bikers this is also a full resort. They feature 2 large swimming pools, a Splash Park, hot tub, water slides, 41 cabins, RV rental, and camping facilities. During bad weather they have covered outdoor entertainment. Also a stage for bands and live events.
I did notice they also bring their own tattoo artist to each rally. Phat Joe's Tattoos is always available.
Funtober keeps looking for more fun things to do. As we countdown to Halloween there are lots of groups that hold special types of Halloween fun. I thought this Halloween party by a group of bikers looked really special. Bikers today are frequently doctors, lawyers, cops, accountants, and almost anyone. Keep reading our blog series for more fun.