Fall is an exciting time in Las Vegas. September and October feature the Mr. Olympia contest, the Red Bull Air Races, Fright Dome, Oktoberfest, Wine & Food Festival, Bikefest, Big Blues Bender, and the November Nellis AFB Air Nation show. Check out these and more exciting Nevada events at Funtober.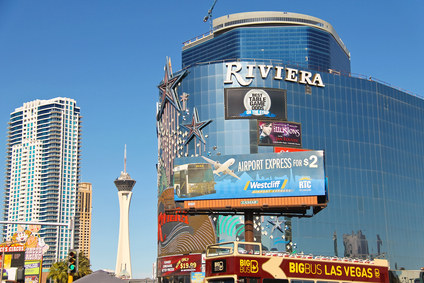 Big Blues Bender – 2901 S. Las Vegas Blvd., Las Vegas, NV. – September 25-29, 2014.
The Riviera Hotel & Casino plays host to The Big Blues Bender music festival. Four nights of blues music fun in sin city with B.B. King, George Thorogood and the Destroyers, Buckwheat Zydeco, Ana Popovic, Tommy Castro, Otis Taylor, Tab Benoit, Lisa Mann, Charlie Musselwhite, and the Blind Boys of Alabama. This is an upscale package event including 4 nights room accommodations at the fabulous Riviera Hotel and entry into the music event. Basic ticket and hotel packages start at $595 per person for this Thursday through Sunday night event.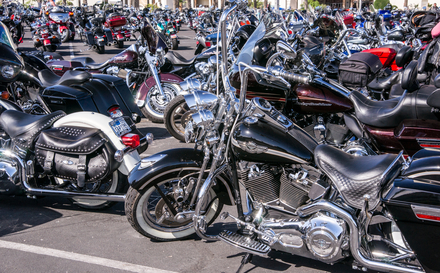 Las Vegas BikeFest – 850 Las Vegas Blvd. N, Las Vegas, NV. – October 2-5, 2014.
Motorcyle fans from around the country will descend on the Cashman Center in Downtown Las Vegas. Sponsors include Harley Davidson, Golden Nugget Casino, and Geico Insurance. Attractions include a Bikini Bike Wash, Poker Walk, Iron Exhibit, Miss Las Vegas competition, World's Strongest Biker contest, a custom bike show, the Sin City Art Gallery, and the Harley Davidson Hog Out. Entertainment includes Jasmine Cain, Craig Morgan, and Kansas. Save money and buy your tickets early. Prices start online at $30 or at the door at $45. Tickets include the Friday and Saturday night concerts, an event T-shirt, food discounts, entry into the Rally Central, and the shuttle to Fremont Street.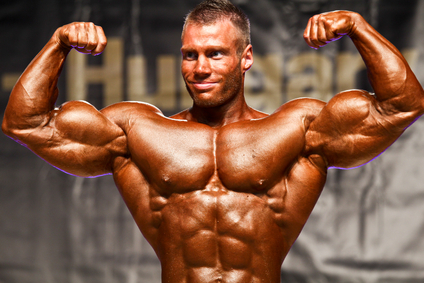 Joe Weider's Olympia Fitness & Performance Weekend – 4500 West Tropicana Ave., Las Vegas, Nevada 89103 – September 18-21, 2014
The Mr. Olympia bodybuilding competition has certainly grown in the last 50 years. The Fitness Expo is held at the Las Vegas Convention Center where 50,000 attendees will swarm in to see the best products and competitions in fitness. See a Pro Powerlifting Championships, FLEX Bikini Model Search, Muscle & Fitness Model Search, Arm Wars, Olympic Weightlifting and more. Over at the Orleans Hotel Convention Arena they have numerous Olympia contests including Mr. Olympia, Ms. Olympia, Fitness Olympia, Figure Olympia, and more. Over the years 13 men have been crowned Mr. Olympia including Arnold Schwarzenegger, Larry Scott, Lee Haney, Ronnie Coleman, and the winner of the last 3 events Phil Heath. Order Expo and Friday and Saturday event finals tickets online now. Finals are likely to sell out about a month in advance.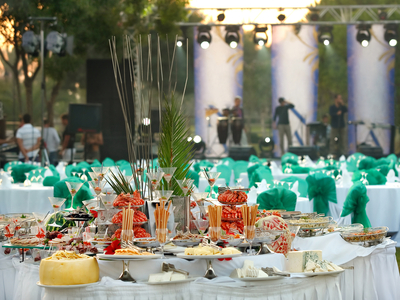 Las Vegas Wine & Food Festival – 11011 West Charleston Blvd., Las Vegas, NV. – September 5-6, 2014.
The Red Rock Casino and Resort will host this year's Las Vegas Wine and Food Festival. Order your tickets early as last years event sold out before July. Highlights will include a chocolate festival, beer festival, champagne event, and the Joel Robuchon Dinner. Experience wine tasting and food instruction from over 50 of the top Las Vegas chefs and restaurants. Nightly music provided by John Colombo.
Aviation Nation – 7000 N. Las Vegas Blvd., Las Vegas, NV 89115 – November 8-9, 2014.
Nellis AFB plays host over two days to Aviation Nation and the Las Vegas Air Show which is the largest free public event held in Nevada. Parking is provided nearby at the Las Vegas Motor Speedway. See military air demonstration teams, warbirds, top civilian air performers, and more diverse air attractions. No tickets are needed however the base has restrictions as to who and what are allowed inside.
Red Bull Air Race – 7000 N. Las Vegas Blvd., Las Vegas, NV 89115 – October 11-12, 2014.
Watch high speed airplanes race through pylons at speeds up to 230 mph. Red Bull sponsors a 7 event season including this race at the famous Las Vegas Motor Speedway. Tickets start at$39 per person.

Fright Dome – at Circus Circus, Las Vegas, NV
Vegas went through a period where it tried to attract families to various types of entertainment. Circus Circus has basically a circus atmosphere complete with rides inside the actual hotel casino. This building is huge as you might expect from a hotel with over 3700 rooms. In October, Circus Circus for the last 10 years runs Fright Dome. There are six new haunted houses, 250,000 scare feet, premium rides, four scare zones, and live entertainment shows. The haunted houses are Ward of the Dead, The Anniversarn, Urban Legends, Camp Massacre, The Infected. The dates are every Thursday, Friday, Saturday, and Sunday from 7 pm to midnight from October 3-31, 2014. Fright Dome is a Funtober Favorite 100 and a top 100 most popular haunt attraction in the country.
Las Vegas Oktoberfest – 450 Fremont Street, Las Vegas, NV. 89101 – October 5, 2014.
Neonopolis in downtown Las Vegas will host this years Oktoberfest. Eat traditional German foods, Bavarian brews, and enjoy lovely beer maidens, old time drinking songs, lots of fun. Proceeds go to benefit the American Parkinson Disease Association. Have fun at the silent auction, stein holding contest, or the on site DJ. VIP starts at 6 pm, general admission at 7 pm.
Funtober continues with our blog series Fun Things To Do As We Countdown To Halloween Day 163.