Music festivals can make for an exciting weekend. Today, we talk about two of the best September 2014 festival events. Funtober is all about fun things to do this fall. As we countdown to Halloween you will find festivals, Oktoberfest, haunted houses, corn mazes, pumpkin patches, Halloween events, and lots more fun things to do discussed on this blog.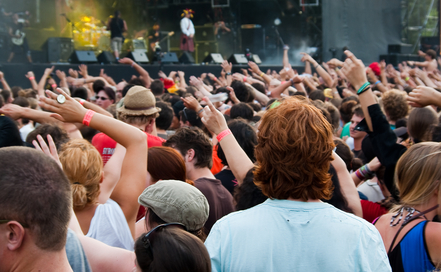 Midpoint Music Festival – Washington Park, 1230 Elm St, Cincinnati, OH 45210 – September 25-27, 2014.
Join thousands in Cincinnati's Over-the-Rhine neighborhood for the Midpoint Music Festival in September. The event takes place downtown at a number of different venues. Overall the festival expects 170 popular bands. VIP and all access adult music tickets are now on sale and the prices keep rising as they begin to sell out. Currently online prices for the All-Access ticket is $69. A one day ticket is $27. Some of the performers include: The Afghan Wigs, Panda Bear, Real Estate, The Raveonettes, Sun Kil Moon, Tycho, Deafheaven, The Cave Singers, July Talk, Mutual Benefit, and many more. Now in its 13th year, this festival just gets bigger and bigger.
Riot Fest Chicago – Humboldt Park, Chicago, Illinois 60622 – September 12-14, 2014.
Riot Fest & Carnival celebrates music events in Toronto, Denver, and Chicago this fall. Riot Fest Chicago takes place at Humboldt Park. The festival now is celebrating its 10th year. This years performers include: The Cure, The Afghan Whigs, Jane's Addiction, The Murder City Devils, and dozen of more bands scheduled. Tickets to this 3 Day Event range from $179.98 up to $289.98. Prices continue to rise are tickets continue to sell out.
Riot Fest Denver – May Farms, 64001 US Highway 36, Byers, Colorado – September 19-21, 2014.
Another great music event is Riot Fest Denver which takes place at May Farms. Camping packages are available separate from the festival event. Performers will include: The Cure, The National, Primus, Weezer, Social Distortion, Skaters, and many more. All ages tickets for the 3 days sell for $159.98 – $279.98.
Funtober continues with our popular blog series. Join us for Fall Things To Do As We Countdown To Halloween Day 167.