Film festivals are very popular every September and October. Here are 4 festival we believe you will find interesting. They are not the largest but they have a loyal following.
4 Interesting Film Festivals In CA-IL-AZ-CO
Temecula Valley International Film & Music Festival – 27531 Ynez Road, Temecula, CA 92591 – September 17-21, 2014.
Returning for 2014 is the annual 18th International Film and Music Festival located in Temecula, California. Located 90 minutes from Los Angeles and San Diego this is in the heart of Temecula wine country. All film genre completed since 2012 are welcome to submit material for five categories: Narrative features, short films, documentaries, student films, and animation. Music pieces come from all disciplines including: rock, jazz, pop, reggae, folk, and country. Winners will receive cash prizes. In recent years as many as 18,000 people attended the event. Unlike many film festivals this one caters to independent producers and artists. Highlight of the 5 day event is the Closing Night Black Tie Gala and Awards ceremony. The festival runs a number of clinics and workshops including writing, directing, finance, and distribution. One day of the show is craft work devoted. Three days include a film industry trade show. Adult tickets are $10 for a screening or $25 for one entire day.
Scottsdale International Film Festival – Scottsdale, AZ 8526 – October 9-13, 2014
Back for its 14th year is the Scottsdale International Film Festival held at the Harkins Shea 14 Theater at 7354 East Shore Boulevard, Scottsdale, Arizona. Film screens are also shown at the Scottsdale Center for the Performing Arts. Last year 55 films were shown. Film details and ticket information will not be released until September 6th.
Mile High Horror Film Festival – Denver, Colorado – October 9-12, 2014
Come visit the Alamo Drafthouse Cinema at 7301 S. Santa Fe Drive, Littleton, Colorado for the Mile High Horror Film Festival. The festival includes celebrities from the horror genre with filmmakers, artists, actors, writers, and directors. They regularly showcase over 50 films in this annual event. Buy now a scream pass ticket to the entire event for $130.00 plus fees. Individual tickets are around $11 and go on sale beginning in early September.
The Chicago LGBT International Film Festival (Reeling32) – Chicago, IL September 18-25, 2014
Reeling32 is the second oldest LGBT film festival in the world. It celebrates diversity. Films are judged in the following categories: best narrative, best documentary, best short, best documentary short, and best experimental or animated short film. Opening night begins at the Music Box Theater at 3733 N. Southport Avenue, Chicago, IL. Films and events also happen at the Block Cinema, Chicago Public Library-Edgewater, Dusable Museum of African American History, and the Puerto Rican Arts Alliance. Tickets, films, and venue showings are not generally announced until early September.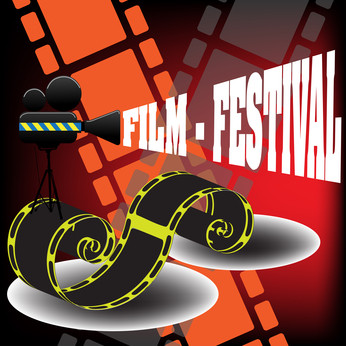 Funtober continues our blog series Fall Things To Do As We Countdown To Halloween Day 174. Find more fall festivals at Funtober.