4 Long Running Oktoberfest Celebrations In TN-CO-IL-AK
Funtober continues to look at some of the best Oktoberfest celebrations in the country.  Today we feature 4 long running events in Tennessee, Colorado, Illinois, and Alaska.  If you visit any of these you won't be disappointed.  Funtober continues our countdown to Halloween by highlighting September and October Oktoberfest events you might enjoy.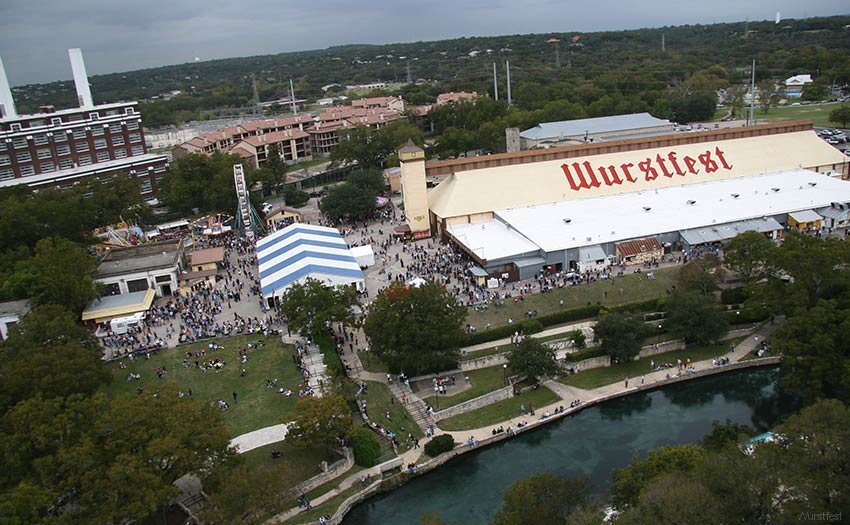 Nashville Oktoberfest Celebrates 35th Anniversary October 10-11, 2014.
Free and fun for the whole family is the Nashville Oktoberfest located at 7th and Monroe Street in Nashville's historic Germantown area.  See the Nashville video:

This event expects to have close to 40,000 visitors making it one of the top 12 Oktoberfest events in the country.  Samuel Adams is one of the primary sponsors so expect lots of great beers.  Enjoy live German music, food, beverages, a kid's Funland, arts, crafts, clowns, face painting, German exhibits, with free parking and admission.  All three musical stages will be used.  Performers will include Karen Yatuzis & the Die Musik Meisters, Alpine Mountain Band, Steff Mahan Band, Conductor Jack, Ted Guillaum and more.  There will be polka dancing everywhere plus lots of authentic German food.  Event kicks off Friday at 5 pm and Saturday at 9 am.
Brush Oktoberfest & Car Show Returns September 26-27, 2014.
The Brush Chamber of Commerce in Colorado hosts the return of the 2014 Brush Oktoberfest on September 26-27, 2014.  This is the 32nd year for this annual event that begins Friday at 6:30 pm with a Cruise In.  Have an old car?  Register early and bring it to get in on the free hamburgers, chips, music, polka dancing and drinks.  Check out all the cars as they arrive into the Busch Grocery Kart parking lot.  Saturdays events include the beer garden, live polka bands, dog show, car show, and over 100 food and craft vendors.  This is a wonderful family friendly event with kids activities including games, contests, and a sidewalk chalk drawing event.  Prizes or plaques award for best in dog and car show events.
Berghoff Oktoberfest Celebrates Chicago's Largest & Longest Running Oktoberfest.

This is the 29th year for Chicago's Berghoff Oktoberfest which runs September 10-12, 2014 at the John C. Kluczynski Federal Plaza.  Berghoff Restaurant is a Chicago tradition having been issued Chicago's very first liquor license following prohibition in 1933.  The Oktoberfest features lots of food including brats, German potato salad, BBQ chicken, Bavarian soft pretzels, apple strudel, and daily beer tasting events.  The 3 day outdoor event includes daily activities and nightly shows with some of Chicago best performers.  It features The Johnny Wagner Band.  Admission is free and begins daily at 11 am.
Alyeska Resort – Alaska Hosts Annual Oktoberfest October 3-4 & 10-11.
Oktoberfest comes to what many consider to be the last frontier in America.  The Alyeska Resort is approximately 40 miles from Anchorage.  It features the longest-continuous black diamond ski run in North America.  The hotel is a modern chateau-style resort with a 4 star restaurant, aerial tram, saltwater pool, and provides world class skiing.  It features spectacular ocean views.  The Oktoberfest features German food, souvenir mugs, polka dancing, live music and local area bands.