3 Halloween – Horror Blogs You Will Love
What do you read?  In my spare time I check out the many Halloween or horror blogs on the web.  Here are three that I know you will enjoy.
One of My Favorite Lifestyle Blogs: Renae Rude – The Paranormalist.
Never realized I would enjoy someone's lifestyle blog.  Halloween is but one of the major sections for this interesting blog "Renae Rude – The Parnormalist.  She describes herself as a "professional Halloween addict" with a tag line "Finessing bipolarity – Writing horror – Chasing ghosts.  I especially enjoyed her Halloween articles.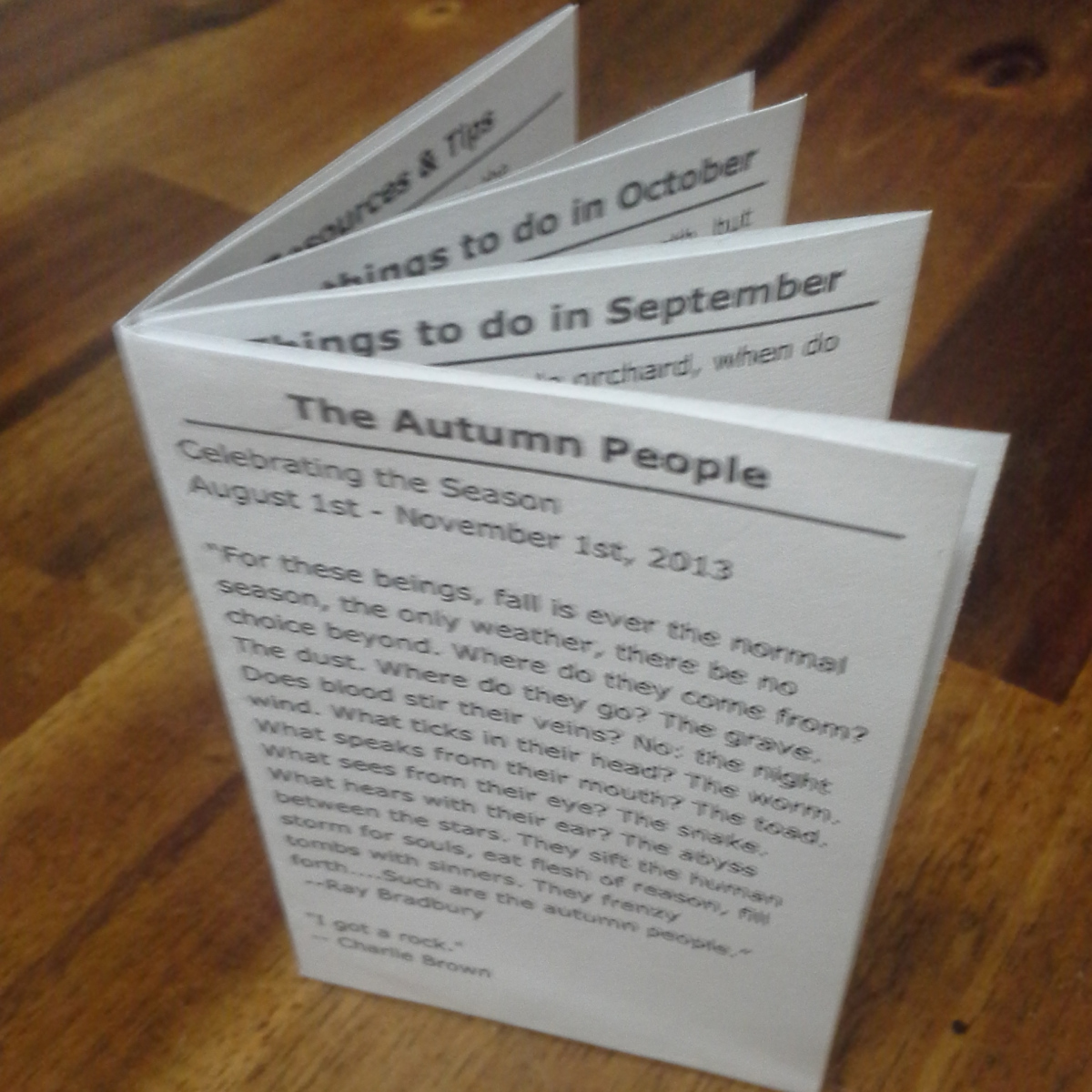 The portable checklist above is a PocketMod she describes in "A Portable 'Countdown to Halloween Checklist': timely reminders of things to do now and through autumn".  Pocketmods are small pamphlets you can easily make and carry with you.  She describes how to make this unique countdown.  Watch as the PocketMod video show you how to turn a single page into handy pamphlets.

Last fall Renae wrote a wonderful weekly series of Halloween Countdown posts describing lots of fun things to do 12 weeks out from Halloween.  I also know you will like her interesting "Quote Collection" and "50 Fearsome Things" sections.  I am putting Renae Rude – The Paranormalist in the Funtober Favorite Websites link page.
Meagan is the Halloween Girl – Musings of a horror fanatic.
Since seeing Ghostbusters she has been obsessed with monsters.  Recently she was seeking the 30th anniversary release of the movie.  Her blog has been running for less than a year yet I find lots of posts I enjoy including "Horror on Vinyl", The Walking Dead finale cupcakes", and "Sunday morning cartoons".  Last fall she wrote about a Queen Mary ghost tour and a Friday the 13th film classic at the Alamo Drafthouse.  Most of her posts are reviews but also about everyday things she does and likes including those Halloween cupcakes she made for October 31st.  I know you will enjoy the blog.
World Horror Convention and World Horror Society
Coming May 8-11, 2014 is the World Horror Convention in Portland, Oregon.  A convention about "all things scary".  Next years convention will be in Atlanta.  I enjoy scanning the message boards at their website.  They feature discussions about some of the most creative writers and artists in the horror genre.  Brian Keene is the winner of this years Grand Master Award.  He is the author of over forty books.  He is often credited with the growing interest by the general public in zombies.  Also announced is the Horror Writers Association Lifetime Achievement Awards that are going to Stephen Jones and to R.L. Stine.  Mr. Jones who lives in London will attend the convention this year.